Stevie Wonder's 'Innervisions' For 50th Birthday Celebration At BBC Proms
Jules Buckley and his Orchestra will be joined for the evening by singer, composer, multi-instrumentalist and keyboardist Cory Henry.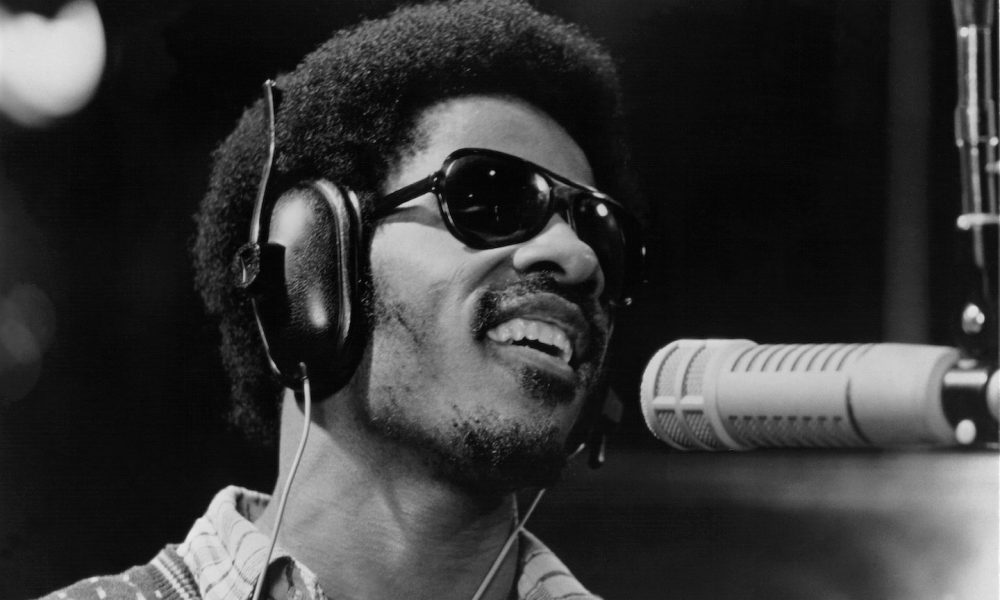 A concert celebrating the 50th anniversary of Stevie Wonder's revered 1973 album Innervisions will be part of the BBC Proms this summer.
Shop the best of Stevie Wonder's discography on vinyl and more.
On Monday, August 21 at 8pm at the Royal Albert Hall, for Prom 48 in this year's season, Jules Buckley and his Orchestra will be joined by singer, composer, multi-instrumentalist and keyboardist Cory Henry. They will perform such memorable songs from this seminal record as "Higher Ground," "Living for the City," and "Don't You Worry 'Bout a Thing." Tickets are on sale now.
As with all Proms concerts, the Innervisions evening will be broadcast live on BBC Radio 3 and will also feature at a later date on BBC Radio 2, and will be available on BBC Sounds. The performance follows last year's Proms tribute by the Jules Buckley Orchestra to the music of Aretha Franklin.
"Stevie Wonder has no equal," says Buckley. "His music has brought immeasurable joy to people all over the world and has influenced countless musicians. We are so happy to be collaborating with Cory Henry, a highly lauded artist in his own right, on a BBC Prom that will combine these timeless songs from Stevie Wonder's 1973 album Innervisions, with the sound of the Jules Buckley Orchestra once more, on this amazing stage."
Adds Henry: "I grew up with Stevie Wonder's music and he has been a huge influence on me as an artist. I am truly honoured to be returning to the BBC Proms joining Jules Buckley and his orchestra to present this deep dive into the music from Innervisions, inarguably one of the greatest albums of all time."
Innervisions was the first of three consecutive Grammy-winners by Wonder in what is widely considered to be one of the greatest sequences of album releases in history. At the following year's awards, it won Album of the Year and Best Engineered Non-Classical Recording, and "Living for the City" was individually recognized as Best R&B Song. Wonder also won Album of the Year for 1974's Fulfillingness' First Finale and 1976's Songs In The Key Of Life.
Buy or stream Innervisions.