Still Woozy, Remi Wolf Team Up For Mountainside Adventure In 'Pool' Video
The new single marks the pair's first one-on-one collaboration.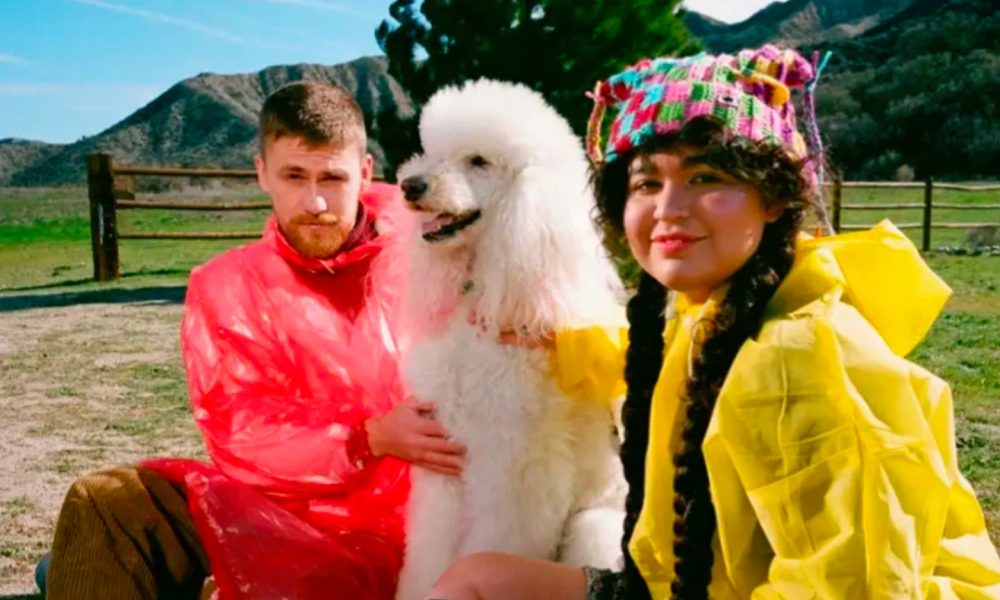 For their first one-on-one collaboration, singer-songwriters and producers Still Woozy and Remi Wolf are heading to the mountainside for a hazy adventure. The pair's latest single "Pool" arrives via Interscope Records and Still Woozy Productions alongside a bright music video blending the intimacy of home movies with the grand scope of boundless exploration.
"Pool was such a beautifully natural collaboration – and is a great reflection of how life can just so seamlessly turn into art," Remi Wolf shared in a statement. "It perfectly showcases mine and [Still Woozy's] comfortability with each other and how both of our wildly different skill sets can create something that feels so true to both of us."
Still Woozy, Remi Wolf - Pool [Official Video]
Remi Wolf and Still Woozy co-wrote and co-produced "Pool" in a single afternoon, rounding the track out with contributions from Jared Solomon, better known as Solomonophonic. The track splits evenly between the two artists, dividing a canvas on which they explore the notions of yearning, uncertainty, and complicated emotions. When their performances collide for a final chorus, they sing: "I don't really know where my heads at / I just know my hearts not there yet / Or maybe I'm just crazy / About the thought of thinking I adore you."
Remi Wolf adds: "We went into the writing process with the intention of being 100% honest and specific with where we were both at that day and I love how when I listen to the song it feels like a true time capsule to both of our life situations at the time"
"Pool" marks the first release from Still Woozy since sharing his debut album If This Isn't Nice, I Don't Know What Is last August and the first from Remi Wolf since her own debut Juno arrived in October.
The pair themselves first developed a creative connection while on tour together in 2019. Now, Still Woozy is in the midst of an expansive North American tour that includes stops at the Coachella Valley Music and Arts Festival, Governors Ball Music Festival, and Bonnaroo Music and Arts Festival. In September, Remi Wolf will head out on the road with Orion Sun, Hether, and Jordana for the Gwingle, Gwongle headline tour. Ticket details are available on the respective Still Woozy and Remi Wolf websites.

Stream or purchase "Pool."