'Summer Of Soul', 'Dune', 'Licorice Pizza' Among Winning Films at 2022 BAFTA Awards
Rebel Wilson hosted this year's BAFTAs, at London's Royal Albert Hall.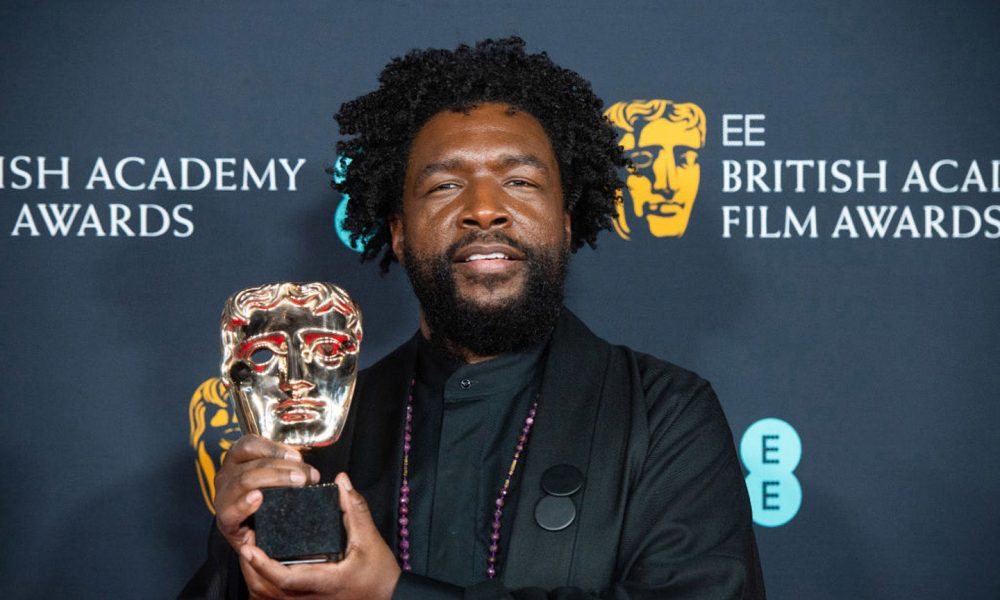 Licorice Pizza, Summer Of Soul and Dune were among the films winning awards at 2022 BAFTA Awards last night. You can scroll down to see the full list of winners below.
Dune, Denis Villeneuve's sci-fi extravaganza starring Timothée Chalamet, took the most awards of the night – five – sweeping the board in the technical categories including cinematography, production design, visual effects and original score, with the latter supplied by Hans Zimmer.
The Power of the Dog, Jane Campion's slow-burn western starring Benedict Cumberbatch as a ferocious rancher in 1920s Montana, has taken the top two prizes at this year's Baftas: best film and best director.
Paul Thomas Anderson was a surprise winner in the original screenplay category for his coming-of-age comedy drama Licorice Pizza. The film's star Alana Haim and composer Jonny Greenwood picked up the prize in his absence.
The 2022 BAFTA Awards were decided by the 7,000 members of the British Film Academy, which has undergone a considerable behind-the-scenes overhaul since the backlash to the lack of diversity in its shortlists two years ago. A raft of 220 new rules and regulations were brought in, including quotas for film-makers and the compulsory viewing by voters of at least 15 randomly selected titles in contention. Such measures were credited with this year's notably wide-ranging set of nominees.
Rebel Wilson hosted this year's BAFTAs, at London's Royal Albert Hall. Last night night's event was a confident return to real-life razzmatazz for the Baftas, presented with brio to a receptive, full-capacity crowd at the Albert Hall. An 85-year-old Shirley Bassey opened proceedings with a performance of "Diamonds Are Forever" to mark 60 years since Dr No, which set the tone for an excitable and ebullient ceremony.
The winners of the 2022 BAFTA Awards are as follows:
BEST FILM – The Power Of The Dog (Jane Campion, Iain Canning, Roger Frappier, Tanya Seghatchian, Emile Sherman)
OUTSTANDING BRITISH FILM – Belfast (Kenneth Branagh, Laura Berwick, Becca Kovacik, Tamar Thomas)
OUTSTANDING DEBUT BY A BRITISH WRITER, DIRECTOR OR PRODUCER – The Harder They Fall (Jeymes Samuel, writer/director, also written by Boaz Yakin)
FILM NOT IN THE ENGLISH LANGUAGE – Drive My Car (Ryûsuke Hamaguchi, Teruhisa Yamamoto)
DOCUMENTARY – Summer Of Soul, Or, When The Revolution Could Not Be Televised (Ahmir "Questlove" Thompson, David Dinerstein, Robert Fyvolent, Joseph Patel)
ANIMATED FILM – Encanto (Jared Bush, Byron Howard, Yvett Merino, Clark Spencer)
DIRECTOR – The Power Of The Dog (Jane Campion)
ORIGINAL SCREENPLAY – Licorice Pizza (Paul Thomas Anderson)
ADAPTED SCREENPLAY – CODA (Siân Heder)
LEADING ACTRESS – Joanna Scanlan (After Love)
LEADING ACTOR – Will Smith (King Richard)
SUPPORTING ACTRESS – Ariana DeBose (West Side Story)
SUPPORTING ACTOR – Troy Kotsur (CODA)
ORIGINAL SCORE – Dune (Hans Zimmer)
CASTING – West Side Story (Cindy Tolan)
CINEMATOGRAPHY – Dune (Greig Fraser)
EDITING – No Time To Die (Tom Cross, Elliot Graham)
PRODUCTION DESIGN – Dune (Patrice Vermette, Zsuzsanna Sipos)
COSTUME DESIGN – Cruella (Jenny Beavan)
MAKE-UP AND HAIR – The Eyes Of Tammy Faye (Linda Dowds, Stephanie Ingram, Justin Raleigh)
SOUND – Dune (Mac Ruth, Mark Mangini, Doug Hemphill, Theo Green, Ron Bartlett)
SPECIAL VISUAL EFFECTS – Dune (Brian Connor, Paul Lambert, Tristan Myles, Gerd Nefzer)
BRITISH SHORT ANIMATION – Do Not Feed The Pigeons (Jordi Morera)
BRITISH SHORT FILM – The Black Cop (Cherish Oteka)
EE RISING STAR AWARD – Lashana Lynch