T Bone Burnett Shares 'Mother Cross (We Think We Think)'
'The Invisible Light: Spells' is out August 5.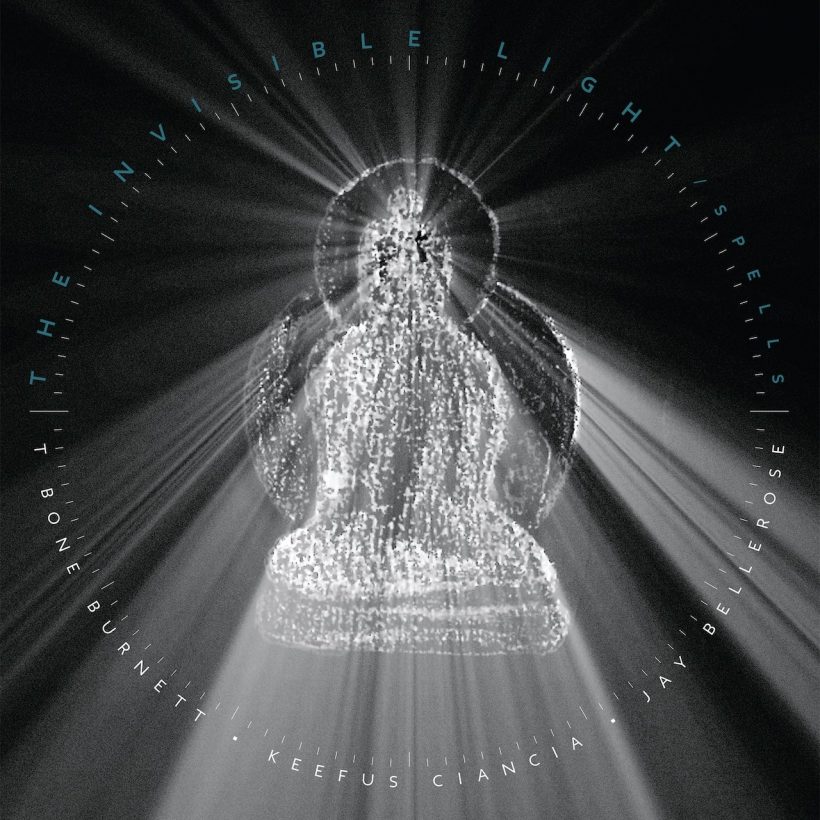 Grammy-and Oscar-winner T Bone Burnett, Jay Bellerose, and Keefus Ciancia have released "Mother Cross (We Think We Think)," which will be featured on The Invisible Light: Spells.
The projectfeatures two very different versions of "Mother Cross," including a reprise. The song brings to light the reason behind the false realities: fear, belief, and willing forgetfulness.
This is the second installment of The Invisible Light trilogy, following 2019's acclaimed The Invisible Light: Acoustic Space. The album is set for release August 5 on Verve Forecast.
Mother Cross (We Think We Think) (Lyric Video)
New York Times raved of The Invisible Light: Acoustic Space, writing, "Burnett speak-sings his way through free-associative songs that contain biblical allusions, echoes of the blues, tall tales, lovers' plaints, and warnings about disinformation, the cult of personality and the encroachments of technology," while Los Angeles Times describes, "It's not a significant departure, thematically, for this lifelong seeker of larger truths."
The Invisible Light is a fusion of trance, electronic, folk, tribal, and global music. At the heart of this trilogy is technology and how it has advanced significantly throughout the course of the last century, with radio, film, television, and the internet serving as central parts of our lives. In acoustic space, people hear from every direction at once, the center is everywhere, and there is no border.
Multiple Grammy-and Oscar-winner Joseph Henry 'T Bone' Burnett is a producer, musician, and songwriter. Burnett most recently released Acoustic Space, the first full-length installment in The Invisible Light trilogy, an experimental song cycle which explores the idea that society has been subject to a programming pandemic which is causing us to lose our ability to differentiate fact from fiction.
Burnett also composed and produced the music for critically acclaimed HBO series True Detective, and his film work includes the five-time Grammy winning soundtrack for O Brother, Where Art Thou?, The Big Lebowski, Cold Mountain, The Hunger Games, Crazy Heart, and Walk The Line, among others. He has collaborated with numerous artists including Bob Dylan, Elvis Costello, and Roy Orbison, and won Album of the Year and Record of the Year Grammy Awards for Robert Plant and Alison Krauss' Raising Sand.