Tangerine Dream Exhibition, 'Zeitraffer', To Open At London's Barbican Library
The upcoming exhibition will feature uncovered photographs and videos, original synthesisers, cassettes and vinyl.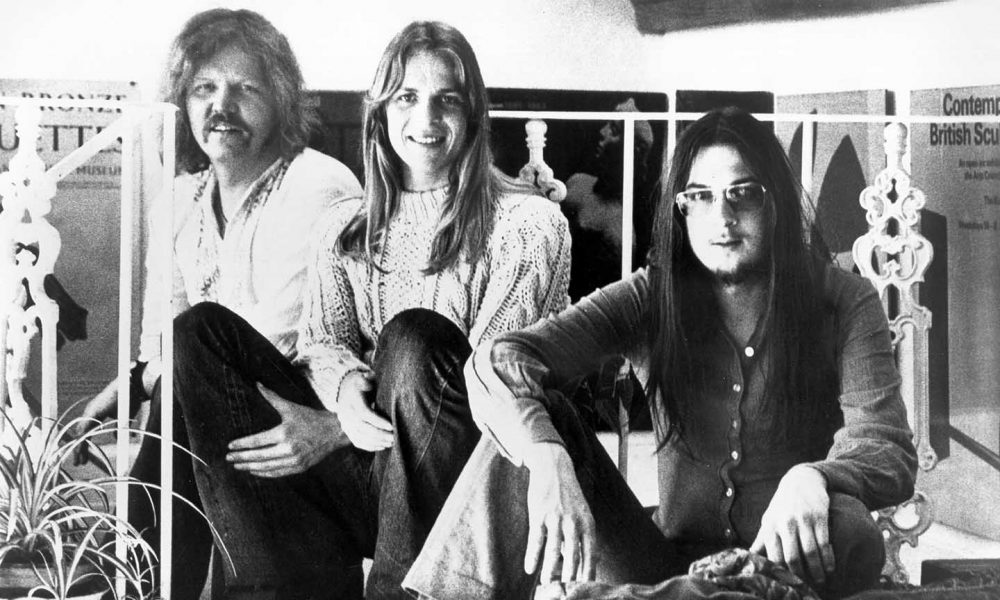 Tangerine Dream's career is set to be celebrated in a major new exhibition at London's Barbican Library. The exhibition, titled 'Zeitraffer' (German for 'time-lapse') will run from 16 January to 2 May. Admission is free.
"Join us on an analogue journey through unseen footage, unpublished articles and original synthesizers with one of electronic music's pioneering groups," say the organisers.
'Zeitraffer' will feature uncovered photographs and videos, original synthesisers, cassettes and vinyl, the Barbican's exhibition reveals London's key role in the international breakthrough of Tangerine Dream during the 1970s. Visit the Barbican's official website for further information about the upcoming exhibition.
To coincide with the exhibition, Esoteric will be releasing Edgar Froese's Dalinetopia album. The album was originally released in 2004 on a limited run of 1000 copies via the Tangerine Dream website. The album was inspired by the Tangerine Dream mainstay spending time with Salvador Dali in Spain in 1967.
Phaedra (Steven Wilson 2018 Stereo Remix)
Tangerine Dream were founded in 1967 by Edgar Froese in West Berlin and they are widely-recognised as pioneers of the early days of electronica.Their work with the electronic music Ohr label produced albums such as Zeit which played a pivotal role in the development of the German musical scene known as kosmische ("cosmic").
Later, the band's "Virgin Years" period – so called because of their association with Richard Branson's Virgin Records – produced albums that further explored synthesizers and sequencers, including the UK top 20 albums Phaedra (1974) and Rubycon (1975). The group also had a successful career composing film soundtracks, creating over 60 scores, which include those for the films Sorcerer, Thief, Risky Business, The Keep, Firestarter, Legend, Three O'Clock High, Near Dark, Shy People, and Miracle Mile.
Edgar Froese died in January 2015, but Tangerine Dream have continued. Their most recent album, Quantum Gate, was released on 29 September 2017, coinciding with the 50th anniversary of the founding of the band. The record is based on ideas and musical sketches by founder Edgar Froese and was completed by the remaining members of the band.
Listen to the Best of Tangerine Dream on Apple Music and Spotify.
Format:
UK English