Tangerine Dream's Early 1980s Recordings Revisited In New Box Set, 'Pilots Of Purple Twilight'
The 10-disc set features everything of note the electronic pioneers recorded from 1980-1983, including previously unreleased material.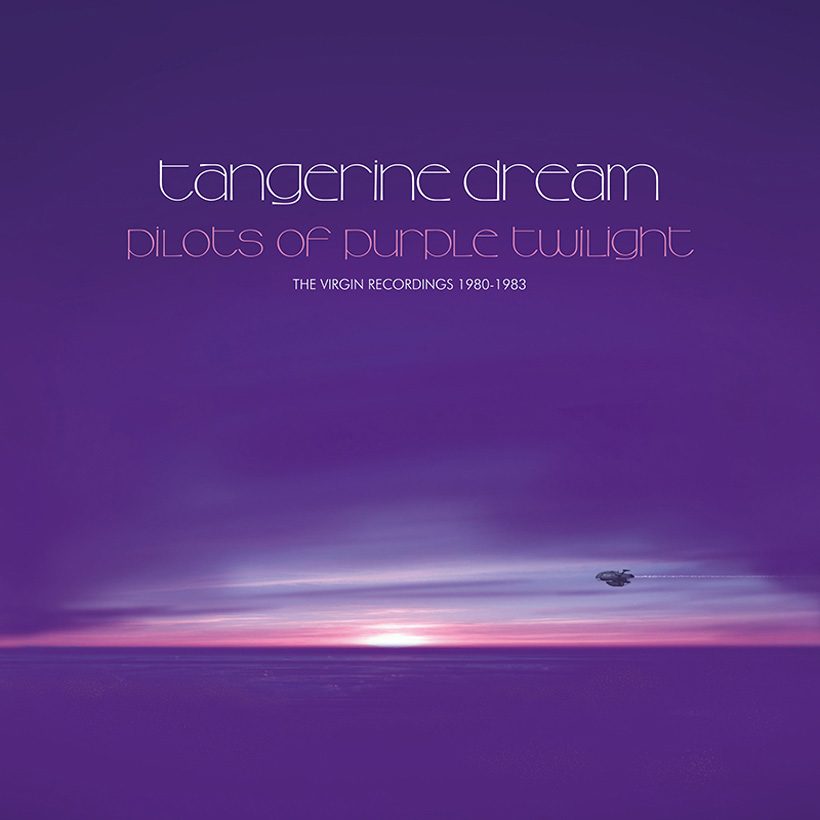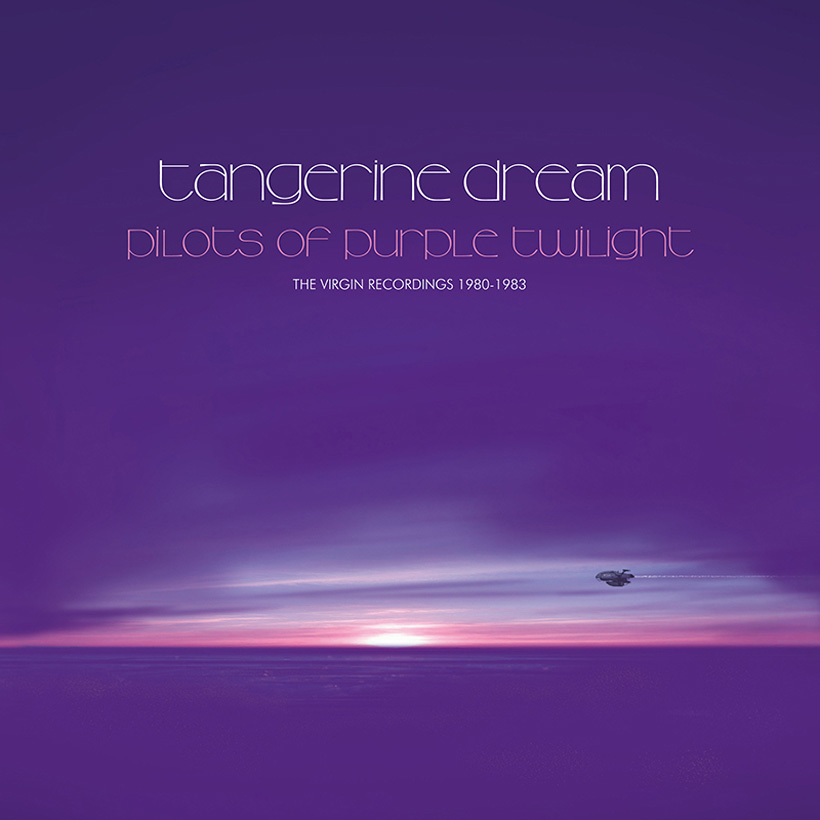 Following the success of the 2019 box set, In Search of Hades, Tangerine Dream's classic recordings for Virgin made between 1980 and 1983 are to be released in Pilots of Purple Twilight – The Virgin recordings 1980 – 1983: a 10-CD box set, released on October 30 through UMC/EMI.
Pilots Of Purple Twilight showcases the next chapter in this period of Tangerine Dream's history. The Berlin band are one of the true pioneers of electronic and ambient music, and the albums they recorded for Virgin Records between 1980 and 1983 remain classics of the genre.
The new box set features newly re-mastered versions of the albums Tangram, Thief, Exit, White Eagle, Logos Live and Hyperborea along with the previously unreleased soundtrack for The Keep from the 1983 movie directed by Michael Mann, something of a holy grail for Tangerine Dream fans. All audio has been drawn from the original master tapes and has been enhanced by new stereo mixes by Ben Wiseman.
Pilots Of Purple Twilight also features previously unreleased material across 4 discs, including the full concert at The Dominion Theatre, London, from November 1982. In addition, it includes 4 tracks from White Eagle and Daydream – Moorland that are released for the first time on CD and digitally. Thief includes "Dr. Destructo" (extended version), previously only used for promotional use only.
The Tangerine Dream tracks featured on the Virgin soundtrack LP for the movie Risky Business are also included in the box set, including the band's biggest streamer, "Love On A Real Train" and from the Virgin archive, the unreleased songs from the soundtrack to the 1982 movie The Soldier, which was scored, composed and performed by the band.
Single CD editions of Tangram, Thief, Exit, White Eagle, Hyperborea and Logos Live are also set for release with the audio taken from the 2020 remasters and feature bonus tracks from the box set. A D2C edition of the box set will also be available which includes a reproduction of a rare poster.
Pilots Of Purple Twilight – The Virgin Recordings 1980-1983 is out on October 30. Scroll down to read the full tracklisting and pre-order it here.
CD 1: Tangram (1980)
"Tangram Set 1"
"Tangram Set 2"
CD 2: Thief (1981)
"Beach Theme"
"Dr. Drestructo"
"Diamond Diary"
"Burning Bar"
"Beach Scene"
"Scrap Yard"
"Trap Feeling"
"Igneous"
"Dr. Destructo (extended version)"
CD 3: Exit (1981)
"Kiew Mission"
"Pilots of Purple Twilight"
"Choronzon"
"Exit"
"Network 23"
"Remote Viewing"
CD 4: White Eagle (1982)
"Mojave Plan"
"Midnight in Tula"
"Convention of the 24"
"White Eagle"
"Das Mädchen auf der Treppe"
"Flock"
"Katja"
"Speed"
"Daydream"
"Moorland"
CD 5: The Soldier (1982)
"Main titles"
"Cue #1 – variation on Logos #1"
"Cue #2 – variation on Horizon #1"
"Cue #3 – The Soldier #1"
"Cue #4 – variation on Dolphin Dance"
"Cue #5 – variation on Tangent #1"
"Cue #6 – The Soldier #2"
"Cue #7 – The Soldier #3"
"Cue #8 – The Soldier #4"
"Cue #9 – The Soldier #5"
"Cue #10 – variation on Horizon #2"
"Cue #11 – The Soldier #6"
"Cue #12 – The Soldier #7"
"Cue #13 – variation on Logos #2"
"Cue #14 – The Soldier #8"
"Cue #15 – variation on Horizon #3"
"End Titles"
CD 6: The Dominion Theatre Concert, November 6, 1982 (previously unreleased) (Part One)
CD 7: The Dominion Theatre Concert, November 6, 1982 (Previously unreleased) (Part Two)
CD 8: Logos Live (December 1982)
"Logos" (Part 1)
"Logos" (Part 2)
"Dominion"
CD 9: Hyperborea (November 1983)
"No Man's Land"
"Hyperborea"
"Cinnamon Road"
"Sphinx Lightning"
"The Dream is Always the Same"
"No Future (Get off the Babysitter)"
"Guido the Killer Pimp"
"Lana"
"Love on a Real Train (Risky Business)"
CD 10: The Keep (Soundtrack to the 1983 film directed by Michael Mann) – Previously unreleased
"Puer Natus Est Nobis (Gloria)"
"Arx Allemand"
"Truth and Fiction"
"The Silver Seal"
"Ancient Powerplant"
"Supernatural Accomplice"
"The Challenger's Arrival"
"Heritage Survival"
"Parallel Words"
"Canzone Voices from a Common Land"
"Wardays Sunrise"
"The Night in Romania"