'Exit': How Tangerine Dream Opened New Doors In The 80s
Modern and strictly electronic, Tangerine Dream's September 1981 album, 'Exit,' was a tightly structured effort with a dancefloor-friendly pop sensibility.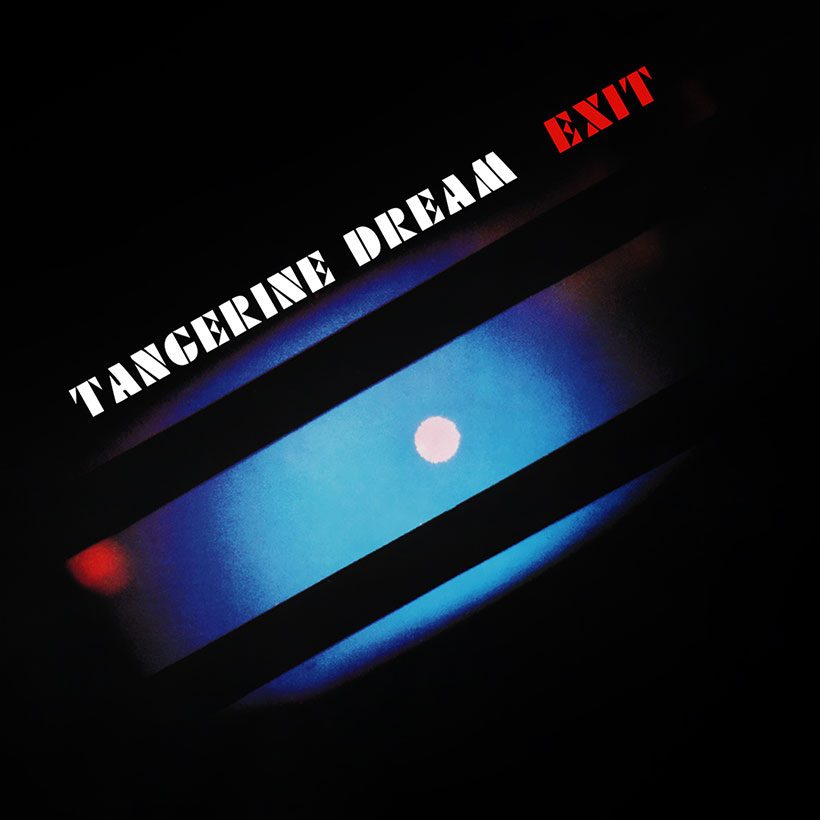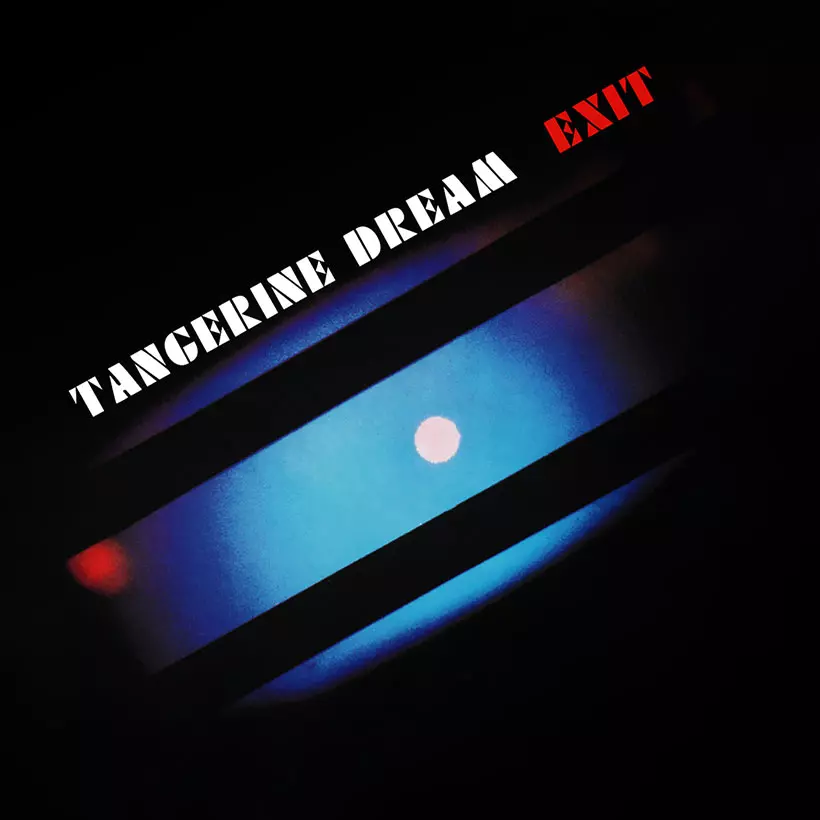 Having remained impervious to punk and new wave, electronic music pioneers Tangerine Dream looked to tackle the 80s head-on. Widely regarded as a formidable return to their roots after the prog-inclined Cyclone, their last missive from the 70s, Force Majeure, spent two months in the UK's Top 40, while, in its wake, TD mainstays Edgar Froese and Christopher Franke further strengthened their armory by recruiting talented new keyboardist Johannes Schmoelling.
A virtuosic yet highly adaptable musician who kept an eye on advancements in digital technology, Schmoelling proved an ideal (if belated) replacement for the long-serving Peter Baumann, who quit the group after their acclaimed US tour in 1977. Indeed, after integrating into the band over the winter of 1979, Schmoelling endured something of a baptism of fire: performing his first gig alongside Froese and Franke when Tangerine Dream crossed the Berlin Wall for their historic show at East Berlin's Palast Der Republik in January 1980.
A stylistic volte-face
Schmoelling's first studio sessions with the group produced 1980's Tangram, a crisp, melodic, and warmly received LP, but one primarily consisting of material Froese and Franke had been shaping prior to his arrival. Schmoelling, however, exerted a far greater influence on the contents of September 1981's Exit: a stylistic volte-face of a record which jettisoned a number of Tangerine Dream's sonic staples, including Edgar Froese's expressive, David Gilmour-esque guitar solos and the 20-minute epics which dominated previous LPs such as Rubycon and Force Majeure.
By comparison, Exit presented a modern and strictly electronic sound with tightly structured melodies usurping the experimental approach of yore, and most of the tracks clocking in around a user-friendly five-minute mark. Though still wholly instrumental, "Choronzon" and the Hi-NRG thrum of "Network 23" nonetheless flaunted a dancefloor-friendly pop sensibility redolent of newly emerging synth-based acts such as Depeche Mode and Soft Cell, while the evocative "Pilots Of Purple Twilight" may have copped its handle from Alfred Lord Tennyson's poem "Locksley Hall," but it said its piece eloquently and left the building after a concise four minutes.
Not that Tangerine Dream had entirely given up on grandeur. Indeed, Exit's most affecting set-piece was arguably its 10-minute opener, "Kiew Mission": a tense and highly persuasive track examining the likely threat of atomic warfare-instigated annihilation at a time when the world's nuclear clock was teetering only minutes away from midnight. After much of the mainstream-inclined positivity preceding it, the sinister "Remote Viewing" also provided a curiously pessimistic postscript, with the track's eerie spatial remoteness and juddering sequencers – admittedly not unfavorably – recalling elements of both TD's proto-ambient masterpiece Zeit and their later commercial breakthrough, Phaedra.
The 16CD and double-Blu-ray release, In Search Of Hades: The Virgin Recordings 1973-1979 is out now. It contains Tangerine Dream's Exit and much more. It can be bought here.