'Force Majeure': How Tangerine Dream Powered To The End Of The 70s
'Force Majeure' saw Tangerine Dream close the 70s with one of their most enduring Virgin masterpieces, paving the way for yet another decade of innovation.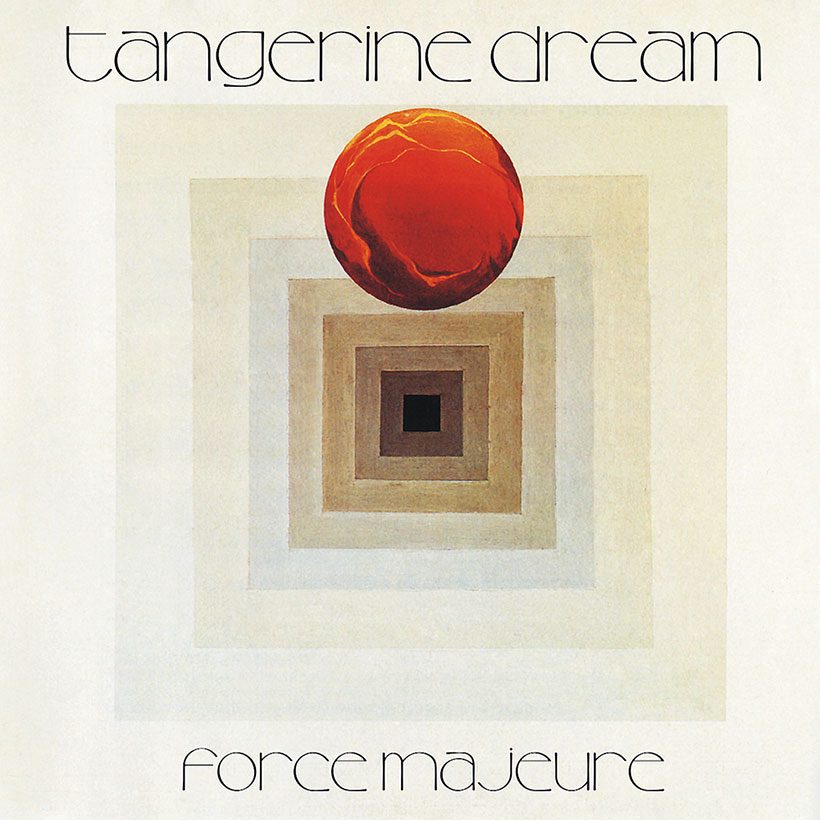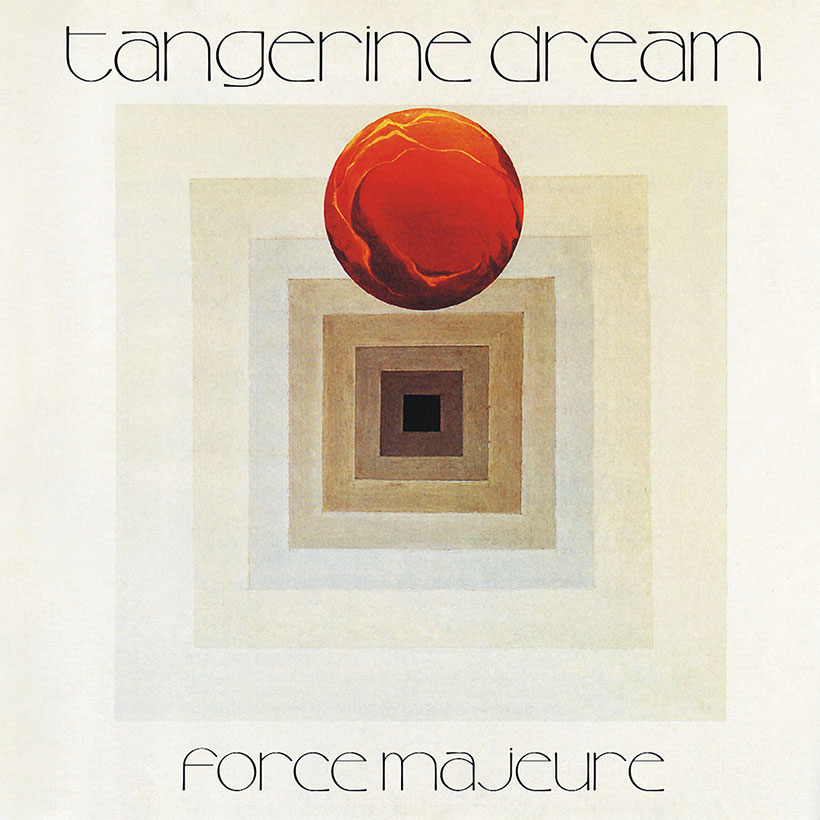 Prior to 1974, electronic music visionaries Tangerine Dream were strictly an underground phenomenon, but the course of their career changed dramatically when respected BBC Radio 1 DJ John Peel endorsed Atem, their fourth (and final) album for German imprint Ohr. Peel's decisive patronage led to the West Berlin-based band signing to Richard Branson's rapidly emerging Virgin Records and the release of their mainstream breakthrough, Phaedra, which climbed to No.15 on the UK charts in the spring of 1974, paving the way for a decade of classics, among them Rubycon, Stratosfear, and, their last album of the 70s, Force Majeure.
Listen to Force Majeure on Apple Music and Spotify.
Now widely cited for its influence on the development of electronic music, the evocative, sequencer-driven Phaedra earned Tangerine Dream a clutch of gold discs in Europe, while its sublime follow-up, Rubycon, provided the band with their highest UK chart placing, hitting No.10 in April 1975.
Led by the energetic Edgar Froese, however, the prolific Tangerine Dream were never ones to rest on their laurels. With their next album, 1976's Stratosfear, they began blending organic textures such as grand piano, harpsichord, and Froese's rich electric guitar with their customary Moogs and Mellotrons. The band continued in this direction when they recorded February 1979's Force Majeure: one of their most enduring Virgin releases and – in retrospect – a far more natural successor to Stratosfear than 1978's experimental Cyclone. That album was recorded by a short-lived line-up that included vocals and Ian Anderson-esque flute contributions from Steve Jolliffe, formerly of British blues-rockers Steamhammer. For Force Majeure, though, TD nucleus Froese and Christopher Franke chose to collaborate with cellist Eduard Meyer and drummer Klaus Kruger, who later departed to join Iggy Pop's band.
Pieced together from sessions at Hansa Ton Studio (a stone's throw from the notorious Berlin Wall), Force Majeure repositioned Tangerine Dream in their familiar, all-instrumental terrain. Akin to Rubycon, the album was dominated by two lengthy explorations, though on this occasion, the towering titular track and the closing "Thru Metamorphic Rocks" were punctuated by the relatively succinct "Cloudburst Flight," which incorporated an intense, squalling guitar solo from Froese.
"Force Majeure," however, was undoubtedly the record's tour de force. Perpetually nomadic and unerringly melodic, its undulating 18 minutes took in everything from to spatial ambience to arena-rock bombast and, eventually, icy, Kraftwerk-esque synth-pop minimalism – and not a second was superfluous. To follow it, "Thru Metamorphic Rocks" had to be good (and it was), with Kruger's impatient drumming initially goading gale-force violence from Froese's guitar, before throbbing sequencers enter at the five-minute mark to hail a spectacular change of course, with the band endlessly ramping up the tension during the hypnotic final coda.
As befits a record whose title translates as "superior force", the dramatic Force Majeure also put up a strong commercial showing. It not only peaked at No.26 during a seven-week run on the UK Top 40, but remixed excerpts later made their way onto the soundtracks for two high-profile Hollywood blockbusters, 1981's Thief and '83's Risky Business.
The 16CD and double-Blu-ray release, In Search Of Hades: The Virgin Recordings 1973-1979 is out now.