Taylor Swift And Paul McCartney To Present At Rock And Roll Hall Of Fame Induction
Swift will also perform at the 2021 ceremony, alongside H.E.R., Christina Aguilera, Beyoncé, and more.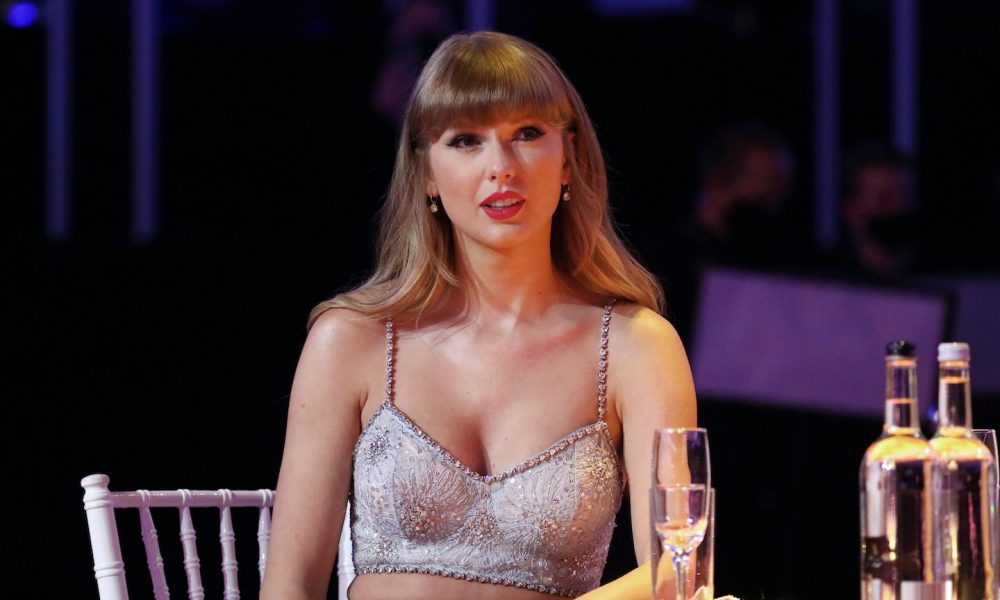 Taylor Swift and Paul McCartney have been confirmed to present at this year's Rock And Roll Hall Of Fame induction ceremony.
The 2021 event will take place on October 30 at Cleveland, Ohio's Rocket Mortgage Fieldhouse, where a new raft of musical icons will be admitted to the celebrated institution.
Swift will induct singer-songwriter Carole King into the Hall Of Fame and will also participate in a performance with the honouree. Jennifer Hudson will also perform with the pair.
McCartney will usher Foo Fighters into the Hall, while actor Drew Barrymore will take on the duty of welcoming The Go-Gos.
Angela Bassett has also been announced as the person responsible for inducting Tina Turner, whom she portrayed in the 1993 biopic What's Love Got To Do With It. A host of artists will also come together to perform some of Turner's classic songs, including Christina Aguilera, Mickey Guyton, H.E.R., and Bryan Adams.
King and Turner are only the second and third solo female artists to be inducted into the Hall Of Fame, following Stevie Nicks' induction in 2019.
Elsewhere at the ceremony, Lionel Richie will present Clarence Avant, the founder of former LA record label Sussex Records, with the Ahmet Ertegun Award. The label was once home to the late soul icon Bill Withers, among other acts.
The 2021 ceremony will also see Jay-Z, Todd Rundgren, Kraftwerk, Charley Patton, Gil Scott-Heron, LL Cool J, Billy Preston, and Randy Rhoads inducted into the Rock And Roll Hall Of Fame. It has yet to be announced who will welcome them into its world.
The likes of Mary J. Blige, Devo, Iron Maiden, New York Dolls, Rage Against The Machine, and more were also in the running to be inducted at this year's event. To be eligible for induction, an artist must have released its first commercial recording at least 25 years before being nominated.