Taylor Swift To Release 2019 Hit 'Cruel Summer' As A Single
The track has seen a massive uptick in streaming lately.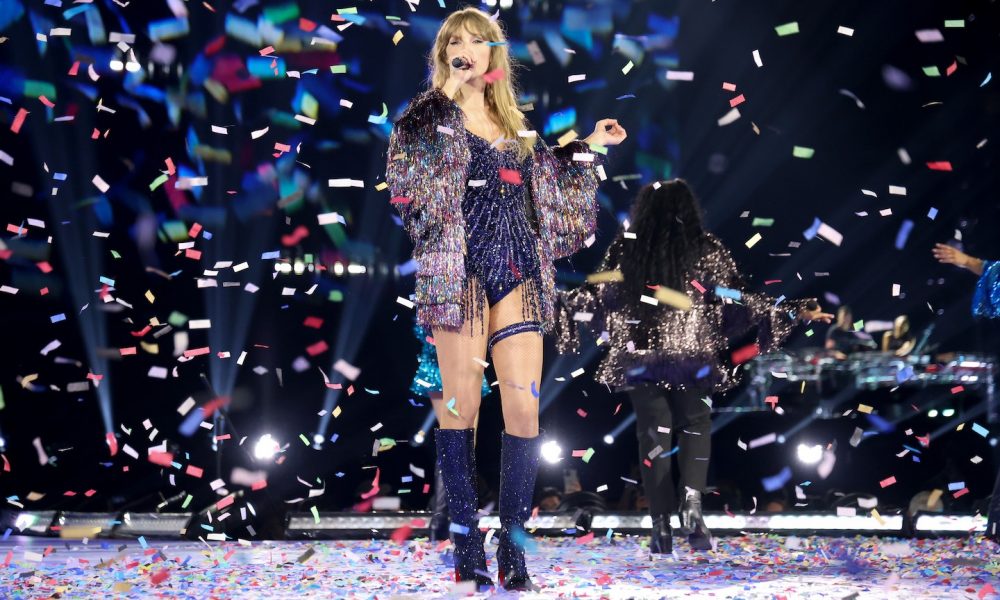 Taylor Swift announced that she will be releasing "Cruel Summer" as a single four years after it appeared on the 2019 album Lover.
Shop the best of Taylor Swift's discography on vinyl and more.
The news was revealed during a performance in Pittsburgh, explaining how the Covid-19 pandemic prevented the track from being released as a standalone track.
"Cruel Summer—that song was my pride and joy on that album. That was my favorite song," she said, according to Daily Mail. "You have conversations before the album comes out and everyone around weighs in on what they think should be singles and I was finally about to have my favorite song become the single off of Lover…"
She adds, "And I'm not trying to blame the global pandemic that we had, but that is something that happened that stopped Cruel Summer from ever being a single.
"So what's happening right now—thanks to you—and honestly, no one understands how this is happening, but you guys have, like, streamed 'Cruel Summer' so much right now in 2023 that it's, like, at the top…It's rising on the streaming charts so crazy."
She concluded the speech by saying, "…My label just decided to make it the next single…It's truly, truly perplexing to me because I just haven't had something like this happen in my career."
It's a very exciting time for Taylor. Two weeks ago, she revealed the full tracklist for Speak Now (Taylor's Version), including who her duet partners will be on the previously unrecorded "Vault Tracks." Those artists are Paramore's Hayley Williams and Fall Out Boy.
Swift shared the news on social media She wrote: "I'm VERY excited to show you the back cover of Speak Now (my version) including the vault tracks and collaborations with @yelyahwilliams from @paramore and @falloutboy. Since Speak Now was all about my songwriting, I decided to go to the artists who I feel influenced me most powerfully as a lyricist at that time and ask them to sing on the album. They're so cool and generous for agreeing to support my version of Speak Now. I recorded this album when I was 32 (and still growing up, now) and can't wait to unveil it all to you on July 7th."