Taylor Swift Debuts 'Look What You Made Me Do (Taylor's Version)' In 'Wilderness' Trailer
Swift has debuted 'Look What You Made Me Do (Taylor's Version)' in the new trailer for the Prime Video series, 'Wilderness.'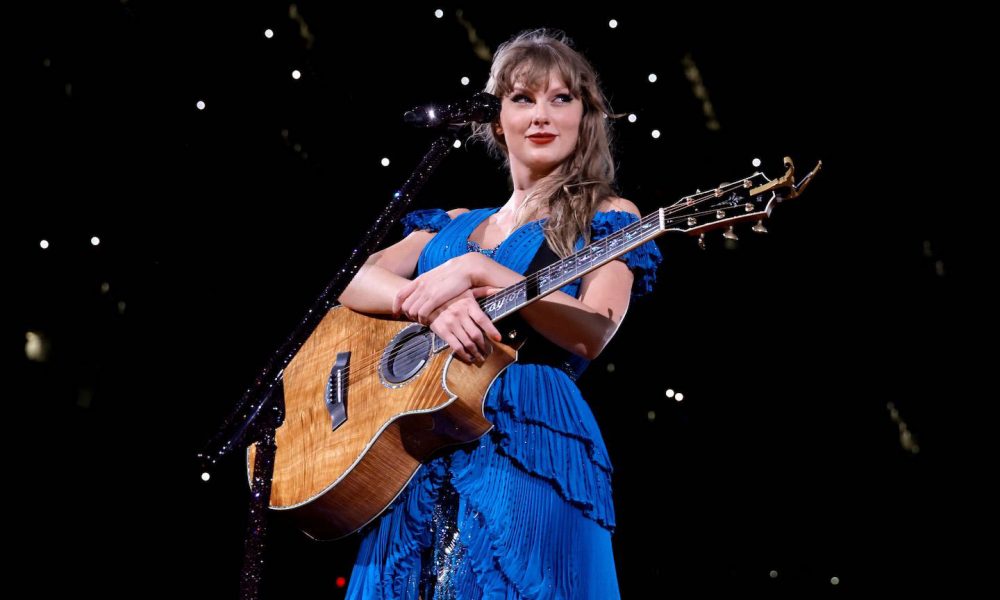 Even before 1989 (Taylor's Version) has dropped, Taylor Swift is already giving fans a taste of what Reputation (Taylor's Version) will sound like.
Swift has debuted "Look What You Made Me Do (Taylor's Version)" in the new trailer for the Prime Video series Wilderness, starring The Sandman's Jenna Coleman as a woman taking revenge on her cheating husband, The Haunting of Hill House's Oliver Jackson-Cohen. A perfect fit for LWYMMD and Reputation, Taylor's revenge-fueled record.
Wilderness - Official Teaser | Prime Video
The trailer, clocking in at just shy of 1:30, features minimal dialogue, making it feel almost like a music video for "Look What You Made Me Do (Taylor's Version)" as Coleman's character silently plots her revenge before chaos erupts. "Liv becomes the actress starring in Will's bad dreams after she learns about his betrayal, and her heartbreak is swiftly followed by another emotion: fury," the trailer's description begins, of course referencing LWYMMD's lyrics.
The description continues, "The couple embark on an American road trip Liv's fantasized about since she was little, from the Grand Canyon on through Yosemite, before ending up with a hedonistic weekend in Las Vegas. For Will, it's a chance to make amends; for Liv, it's a very different prospect—a landscape where accidents happen all the time. The perfect place to get revenge."
The track will also feature as the show's opening title song when the series premieres globally on September 15th. Wilderness is based on B.E. Jones' novel of the same name. The series was created by Marnie Dickens, directed by So Yong Kim, and executive produced by Elizabeth Kilgarriff.
This isn't the first time Swift has debuted a Taylor's Version track in a Prime Video trailer — fans first heard 1989 (Taylor's Version)'s "This Love (Taylor's Version)" in the first trailer for The Summer I Turned Pretty, which premiered last year. The latest season of the teen drama just wrapped up its second season, this time featuring a tease of "Delicate (Taylor's Version)" — another Reputation (Taylor's Version) cut.