Taylor Swift Shares Four New Singles To Celebrate 'The Eras' Tour
The North American dates kick off in Glendale, Arizona, tonight.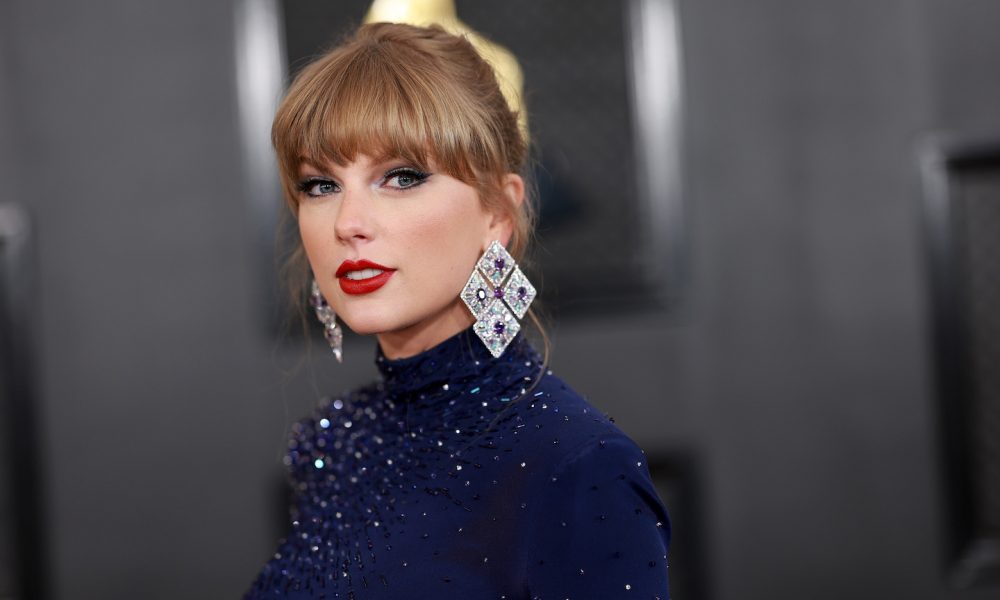 Taylor Swift has shared four new singles – including three new "Taylor's Version" re-recordings – ahead of the start of The Eras tour.
"In celebration of The Eras Tour, I'm releasing 4 previously unreleased songs tonight at midnight," Swift revealed on her Instagram Story yesterday (March 16).
True to her word, the star has shared re-recordings of "Eyes Open" and "Safe & Sound (featuring Joy Williams and John Paul White)" – both originally taken from the 2012 soundtrack to The Hunger Games – and "If This Was A Movie." The latter first appeared on the deluxe edition of her 2010 album Speak Now.
Rounding out the set is a previously unreleased track from the Lover era called "All Of The Girls You Loved Before." "All of the girls you loved before/Made you the one I've fallen for," Swift sings in the song. "Every dead-end street led you straight to me/Now you're all I need, I'm so thankful for/All of the girls you loved before/But I love you more."
All Of The Girls You Loved Before
The Eras tour will begin with a pair of shows in Glendale, Arizona, tonight and tomorrow (17, 18). In honor of the concerts, the city has announced it will temporarily change its name to Swift City.
Announcing the name change, Mayor Jerry P. Weiers encouraged "all Swifties…to share their smiles 'that could light up this whole town' on all social media platforms because 'the best people in life are free.'"
Glendale will also have digital billboards along the freeways and in Westgate Entertainment District, where State Farm Stadium is, welcoming fans to Swift City.
Meanwhile, last week Stanford University announced that Swift was becoming a part of its curriculum with the launch of a new class exploring "All Too Well (10 Minute Version)." "All Too Well (10 Week Version)" will begin the Winter 23 quarter and will take the form of a 50-minute weekly class. It will be taught by Stanford alumni Nona Hungate.