Stanford University To Launch Class On Taylor Swift's 'All Too Well (10 Minute Version)'
'All Too Well (10 Week Version)' is part of the university's 'Italic 99' courses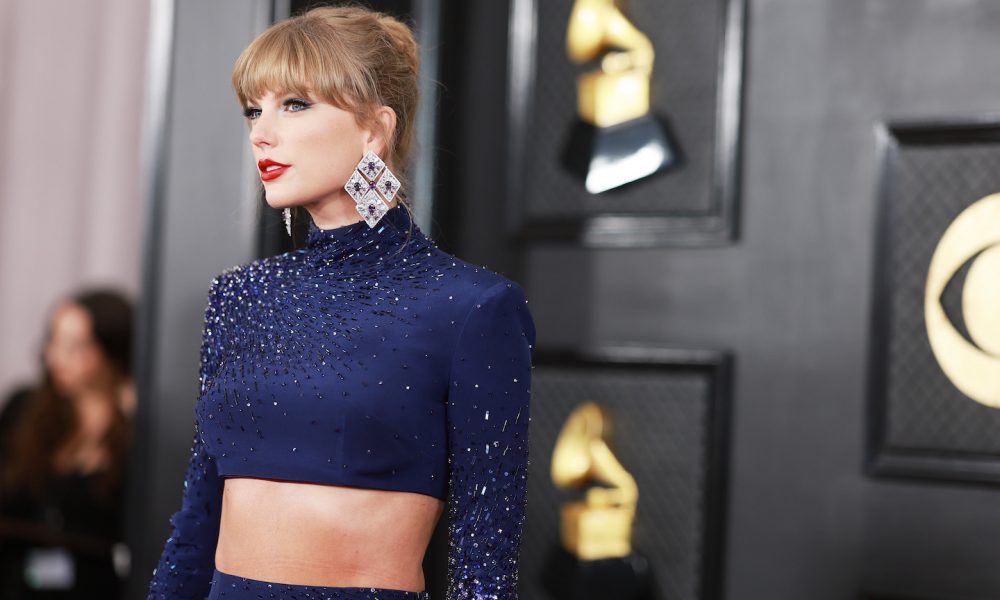 Stanford University is set to launch a new class exploring Taylor Swift's "All Too Well (10 Minute Version)."
The lengthy version of the beloved track appeared on the re-recorded album Red (Taylor's Version), which arrived in November 2021. Before its release, it had been much rumored among fans.
Now, students at Stanford University will be able to delve into all things "All Too Well (10 Minute Version)" in the new class, "All Too Well (10 Week Version)." The class is part of the institution's Italic 99 courses, which offer students an introduction to topics taught by alumni of the program."
"All Too Well (10 Week Version)" will begin the Winter 23 quarter and will take the form of a 50-minute weekly class. It will be taught by Stanford alumni Nona Hungate.
Since it was released, "All Too Well (10 Minute Version)" has collected numerous awards for Swift. She received a Grammy, MTV EMA, MTVA VMA, and AMA for Music Video Of The Year, an MTV VMA for Best Direction, and an iHeartRadio Music Award for Best Lyrics. The song also hit the top spot on the Billboard Hot 100, becoming the longest song to reach No.1 on the chart.
The music video for the 2021 release starred Stranger Things' Sadie Sink and The Maze Runner's Dylan O'Brien. Swift premiered it at a New York cinema, where she also delivered the first live performance of the 10-minute track.
The Stanford class isn't the first time Swift's work has been put under an academic lens. Last year, Austin's University Of Texas held a literature course that used the pop icon's songwriting "to introduce literary critical reading and research methods-basic skills for work in English literature and other humanities disciplines." Elsewhere, NYU's Clive Davis Institute also ran a course about Swift as a "creative music entrepreneur" and the "legacy of pop and country songwriters that have influenced Swift."