Taylor Swift Enlists Sadie Sink And Dylan O'Brien For 'All Too Well' Short Film
The extended version of the song will feature on 'Red (Taylor's Version)'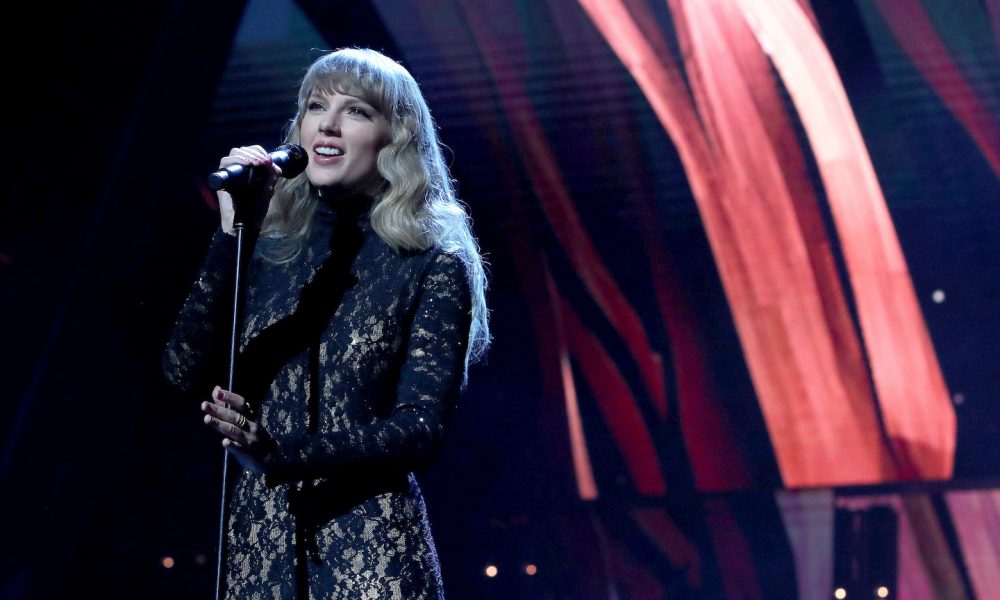 Taylor Swift will release a short film to accompany the 10-minute version of "All Too Well," starring Stranger Things' Sadie Sink.
The short film will be written and directed by Swift herself and will also star the singer and Maze Runner actor Dylan O'Brien.
Swift shared a preview of All Too Well – The Short Film, set on a leafy, autumnal country road. As birds sing in the background and the cast credits and release date appear over the scene, a car drives along the road, before passing the camera and disappearing off-screen. "November 12. Remember it," Swift captioned the post.
The 10-minute version will feature on Red (Taylor's Version), the second of Swift's albums to be re-recorded following Fearless earlier this year. As well as its original singles "22," "We Are Never Ever Getting Back Together" and "I Knew You Were Trouble," the new version of the album will also feature bonus 'From The Vaults' tracks.
All Too Well (The Short Film) | Official Trailer
Among the additional material on Red (Taylor's Version) will be collaborations with Phoebe Bridgers, Ed Sheeran, and Chris Stapleton, and the rare track "Ronan". The latter was written about Ronan Thompson, a four-year-old boy who died from cancer.
Thompson's mother Maya shared on her blog in July a letter that Swift had written her telling her about the song's inclusion on the new version of the record. "Red was an album of heartbreak and healing, of rage and rawness, of tragedy and trauma, and of the loss of an imagined future alongside someone," the pop megastar wrote.
"I wrote "Ronan" while I was making Red and discovered your story as you so honestly and devastatingly told it. My genuine hope is that you'll agree with me that this song should be included on this album."
One day after Red (Taylor's Version) arrives, Swift will perform on Saturday Night Live. She will appear on an episode hosted by actor Jonathan Majors, who stars in the new Marvel movie Eternals. It will be Swift's fifth time performing on the comedy show.
Taylor Swift's Red (Taylor's Version) is out on November 12 and available for pre-order.