Taylor Swift Releases 'Red (Taylor's Version), Shares Single With Chris Stapleton
Swift appeared on 'The Tonight Show Starring Jimmy Fallon' last night (November 11), and will also appear on 'Late Night with Seth Meyers' and 'Early Today.'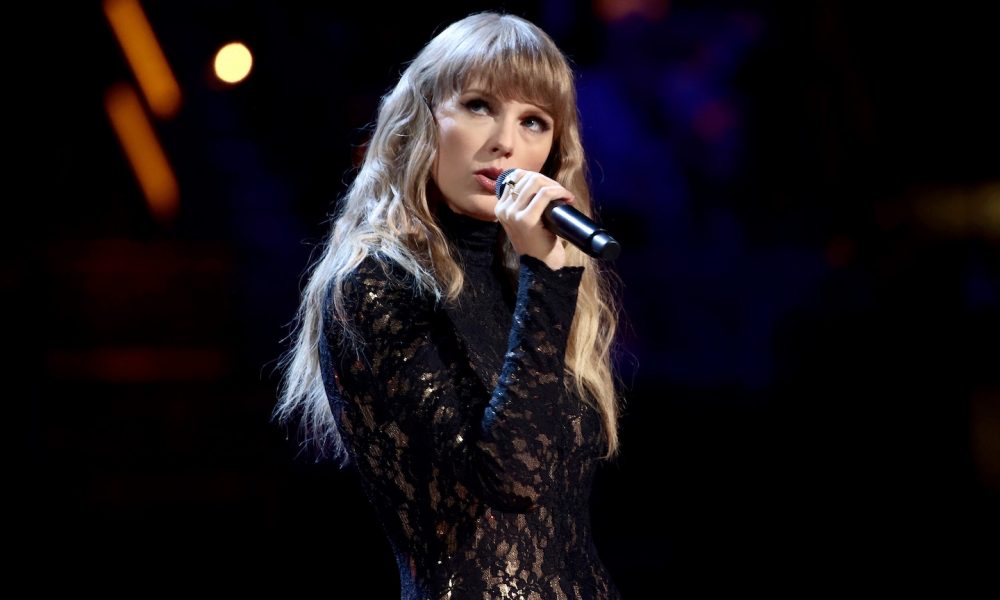 To celebrate the release of her new album, Red (Taylor's Version), Taylor Swift has released a stunning version of "I Bet You Think About Me" featuring country superstar Chris Stapleton.
To help promote the wildly anticipated album, which is out now, Swift appeared on The Tonight Show Starring Jimmy Fallon last night (November 11), and will also appear on Late Night with Seth Meyers and Early Today. Swift will also be the musical guest for Saturday Night Live on November 13.
I Bet You Think About Me (Taylor's Version) (From The Vault) (Lyric Video)
An accompanying film, titled All Too Well: The Short Film, will premiere on YouTube in support of the album.
Back in August, Swift created a TikTok account and posted her first-ever video. To the tune of UK rapper Dave's "Screwface Capital" and its line "My outstanding payments swift like Taylor," Taylor cycles through aesthetics based on her most recent releases–folklore, evermore, Fearless (Taylor's Version), and now, Red (Taylor's Version).
Taylor has received a warm welcome from the massive community of Swift-lovers on TikTok. With over 1 billion video views on 181k video creations, the #swifttok tag is one of the internet's premier destinations for Taylor-related discourse. Using the tag, Swift fans on TikTok post-performance and interview clips of the artist.
Earlier that month, Swift shared a teaser on social media with a series of jumbled letters emerging from an animated fault that confirmed Phoebe Bridgers and Chris Stapleton as collaborators on her upcoming re-recorded version of Red. The singer-songwriter previously announced that Ed Sheeran would also be a guest on the album.
"Musically and lyrically, Red resembles a heartbroken person," Swift previously shared about the release. "It was all over the place, a fractured mosaic of feelings that somehow all fit together in the end. Happy, free, confused, lonely, devastated, euphoric, wild, and tortured by memories past."