Television Vocalist And Guitarist Tom Verlaine Dies At 73
The band helped usher in the punk scene in New York.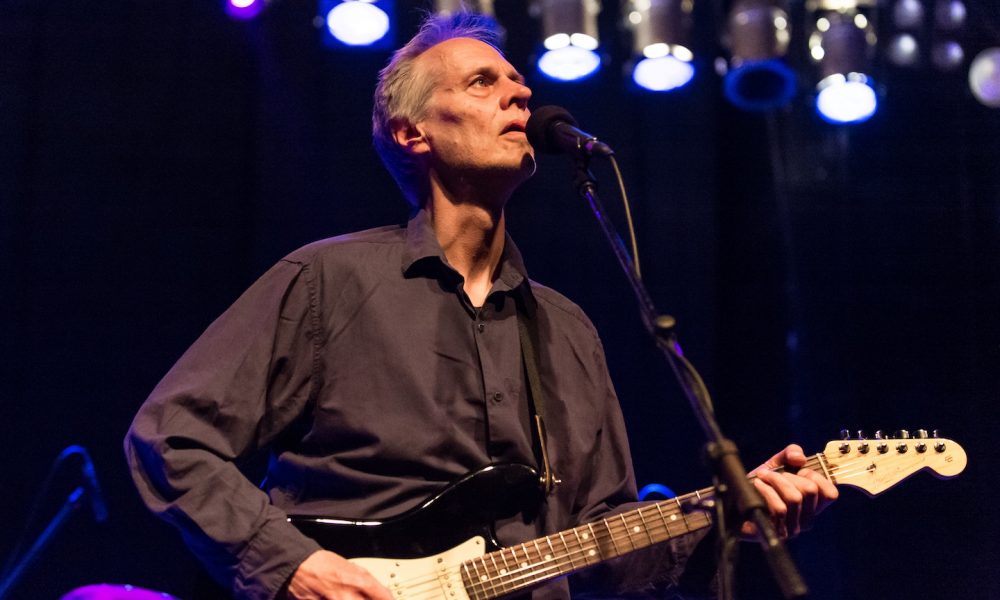 Tom Verlaine, who became a pivotal figure in the rise of punk and post-punk with his band Television, has died at the age of 73.
Verlaine's death was confirmed to the New York Times by Jesse Paris Smith, the daughter of Verlaine's peer and former partner Patti Smith. She shared that the musician had died "after a brief illness."
Born Thomas Miller on December 13, 1949 in Morristown, New Jersey, he became enamored with the guitar when he heard the Rolling Stones' hit "19th Nervous Breakdown" in 1966. Shortly after, he adopted his stage name in tribute to the French symbolist poet Paul Verlaine.
With his high school friend, the now-famous Richard Hell, who shared a passion for music and poetry, Verlaine moved to New York City separately and in 1972 they formed the group Neon Boys. It consisted of Verlaine on guitar and vocals, Hell on bass and vocals, and Billy Ficca on drums. The group didn't last long, taking a break in 1973 and reuniting a year later as Television with Richard Lloyd as a second guitarist. Their first gig was in March 1974.
Verlaine, who once dated poet and musician Smith, became a seminal figure of the scene at CBGB in New York, the birthplace of punk music. Television became a steady presence at the venue, lighting up the stage with their brilliant interpretation of punk and rock music.
Television released two albums, 1977's Marquee Moon and the following year's Adventure, classic albums that were widely celebrated in critical circles as seminal releases of the new wave era. They disappointed in terms of US sales. But the former is widely considered one of the great rock albums of all time, and was especially admired in the UK, where it made the Top 30 and produced two singles that also reached that mark, the title track and "Prove It."
On his own, Verlaine released eight solo albums after departing Television. A 14-year break from recording followed, when he reemerged in 2006 with the album Songs and Other Things and the instrumental project Around, released simultaneously on the Chicago independent label Thrill Jockey.
In a 2003 review of the band's seminal Marquee Moon, Pitchfork critic Chris Dahlen explored the brilliant guitar work on the album. He wrote, "But the things that make the record so classic, that pump your blood like a breath of clean air, are the guitars. This whole record's a mash note to them. The contrast between these two essential leads is stunning: Richard Lloyd chisels notes out hard while [Tom] Verlaine works with a subtle twang and a trace of space-gazing delirium.
"They play lines that are stately and chiming, rutting and torrential, the riff, the solo, the rare power chord, and most of all, the power note: the second pang on the riff to 'Venus de Milo' lands like a barbell; the opening bars of 'See No Evil' show one axe rutting the firmament while the other spirals razorwire around it."