Former Temptations Lead Singer Dennis Edwards Dies at 74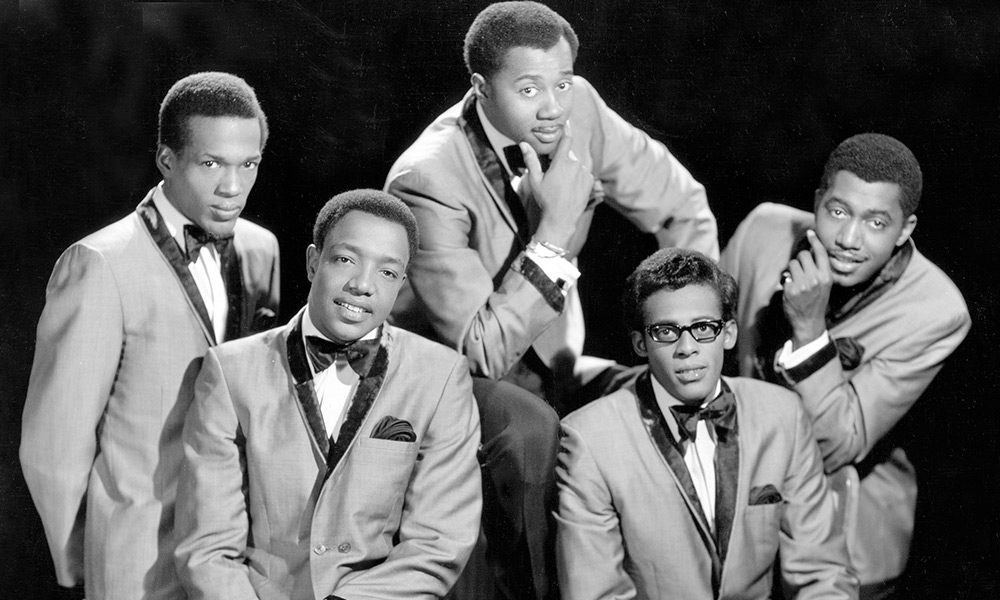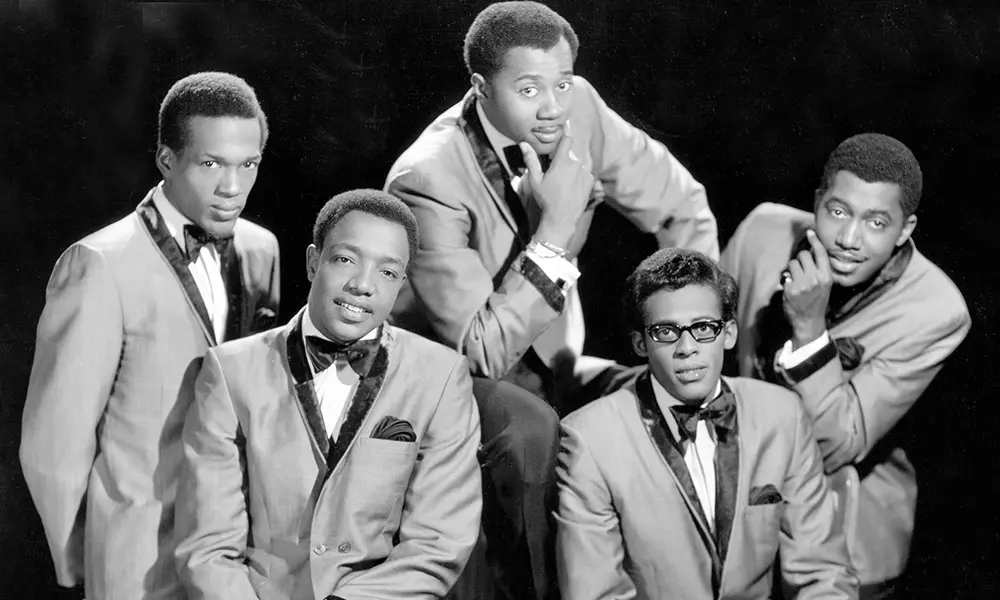 Dennis Edwards, who joined the Temptations in 1968 and sang on a string of the legendary Motown group's hits including I Can't Get Next to You,' 'Ball of Confusion' and 'Papa Was a Rollin' Stone' in an initial tenure that stretched to 1977, has died. His family confirmed the news to CBS News, saying he was in Chicago at the time of his passing, though did not disclose a cause of death. Edwards would have turned 75 on 3 February.
Founding Temptations member Otis Williams shared a statement on 2 February 2018, saying:
"We learned today with great sadness of the passing of our brother, Dennis Edwards. He is now at peace, and our love and prayers go out to his family. At this moment and always, we acknowledge his extraordinary contribution to The Temptations legacy, which lives on in the music. Temptations, forever."
Motown founder, Berry Gordy also shared his thoughts on Dennis.
"I am saddened about the passing of the one and only, Dennis Edwards. Another bright light from our Motown family is gone. Dennis was the perfect artist to join the Temptations at a critical time in the group's rise. He epitomized their style – tall, dark, handsome – and a voice like no other. His booming lead vocals carried them into the psychedelic era with hits like "Cloud Nine" (their first Grammy), "Psychedelic Shack," "Ball of Confusion" and "Papa Was a Rollin' Stone. Whenever we would greet each other, it was bear hugs and warm smiles. My heartfelt condolences go out to his wife, Brenda, his family and friends. Dennis Edwards will always be a shining light in the Motown legacy."
Born in 1932 in Birmingham, Alabama, Edwards first sang with the Contours and took the lead on what would be the group's last Motown single, 'It's So Hard Being A Loser'. After becoming a Temptation, he told Blues & Soul in 1970: "Previous to my present 'occupation,' I had been a Contour, but the group decided to split. I had actually been signed to Motown as a solo singer and was transferred to the Contours. I had recorded solo but the company never released anything.
"Anyway, when David Ruffin chose to go solo, a vacancy arose with the Temptations. I knew the fellows in the group very well already and was lucky enough to get a trial period of six months despite hot competition from many other artists, many of whom were already quite well established as solo artists." Edwards came highly recommended, with even David Ruffin singing his praises.
In Dennis Edwards' early days as a Temptation, he admitted to some nervousness before making the role his own. "I'm a good imitator," he said in a New Musical Express piece in 1969, "and when I first joined the Temptations, I was trying to copy David Ruffin. Now, I've found my own groove, and I'm happier. Much happier."
The new recruit breathed new life into the already-adored group and established his own legacy as a funky, bluesy and compelling lead singer. When they started to shift away from softer ballads, Dennis Edwards was the lead voice on the more psychedelic soul-tinged track, 'Cloud Nine' in 1968, which won Motown its first Grammy Award. The group's association with writer and producer Norman Whitfield, and his introduction of a modernised, streetwise Temptations sound, would bring them immense success in the following years.
With Edwards a key part of the new line-up's ever-ingenious vocal interplay, the Tempts continued to enjoy massive chart success over the next few years, with such psych-soul tunes as 'Run Away Child, Running Wild', 'Don't Let the Joneses Get You Down', 'Psychedelic Shack' and 'Ball of Confusion (That's What the World Is Today),' in which Edwards masterfully handles near-impossible-to-sing verses. He truly got to show off his vocal chops when the Temptations joined with the Supremes for the recording of two albums, Diana Ross & The Supremes Join The Temptations and the 1968 TV special produced by Motown Productions, TCB.
Picking up where Cloud Nine left off, the group continued their evolution towards this more psychedelic sound with socially conscious lyrics on their 1969 LP, Puzzle People. It featured the No. 1 hit single 'Can't Get Next To You,' on which Edwards again shone.
In 1972, the Temptations had their final US pop No. 1 — although there would be four more R&B chart-toppers — with 'Papa Was A Rollin' Stone.' Another brilliant production by Norman Whitfield, who co-wrote the song, as so many others, with Barrett Strong, it featured Edwards' distinctively gruff tones signing the famous introductory line "It was the third of September…" The vocalist reflected at the time that this era represented a particularly high point in their history.
"I think the group is happier now than it's ever been," he said in another Blues & Soul interview. "These are certainly the happiest times I've known within the group. You can actually see it, I think. You know, half of entertaining is done off the stage as far as being able to get on together. If you do get on, you can work together much better. If not, it's not only mental but physical strain. But as a group, we're much happier now and as a whole."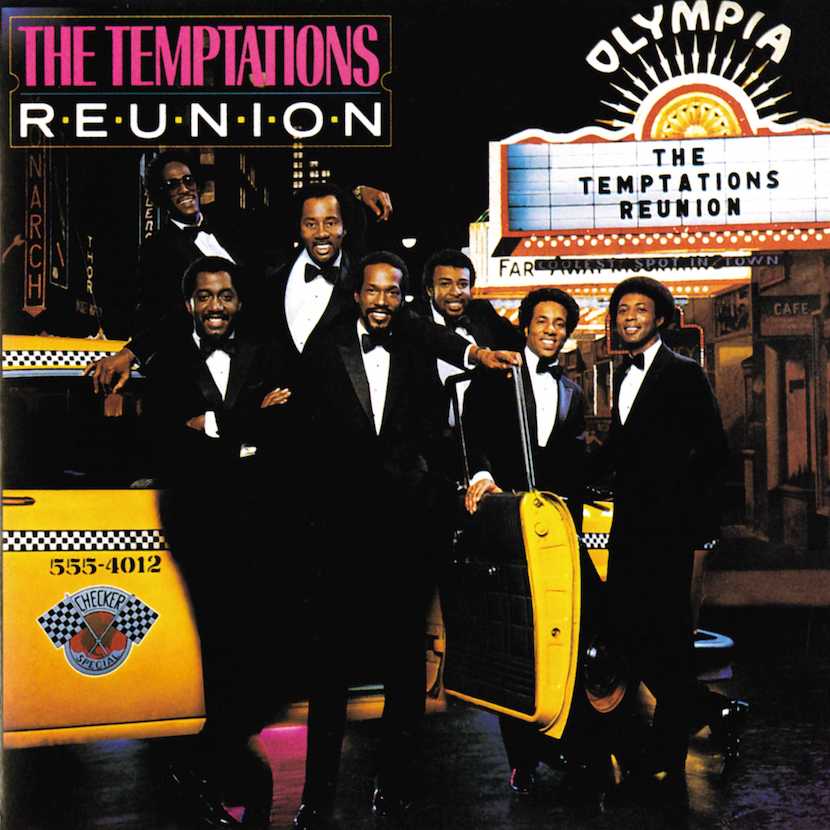 When the vocal masters left Motown for Atlantic for their 1976 album, The Temptations Do The Temptations, Edwards also went on hiatus. But he would return to the fold in the 1980s, when the group went back to Motown, releasing their first single under the new contract, 'Power,' a No. 11 R&B hit.
When David Ruffin returned in 1982 after a decade-long absence, he reunited with Eddie Kendricks and joined the then-current Temptations line-up that included Dennis Edwards, Glenn Leonard, Richard Street, and founding members Otis Williams and Melvin Franklin, for the aptly titled Reunion album. Throughout the 1980s, Edwards would record off and on with the group, including on their 1986 album, To Be Continued… He rejoined the group for his final tenure from 1987 to 1989.
Dennis Edwards' first solo hit, 'Don't Look Any Further,' spent two weeks at No. 2 on Billboard's R&B chart in 1984. It also introduced the talents of Los Angeles vocalist Siedah Garrett, who went on to solo success and was featured on Michael Jackson's 1987 No. 1 'I Just Can't Stop Loving You.'
'Don't Look Any Further' went on to be much-sampled in the hip-hop world, notably on Eric B. and Rakim's 'Paid in Full', 2Pac's 'Hit 'Em Up', Junior MAFIA's 'Get' Money' with the Notorious BIG and countless others. It remained, by some way, Edwards' most successful solo release: he hit the R&B top 20 with the follow-up, '(You're My) Aphrodisiac,' but only scored one further top 30 single, with 1985's 'Coolin' Out.'
Edwards is survived by his wife Brenda and by his daughter Issa Pointer.
Explore our Temptations Artist Page.
Format:
UK English