Award-Winning Temptations Musical 'Ain't Too Proud' Back On Broadway
The musical opened on Broadway in March 2019, and was nominated for 12 Tony Awards.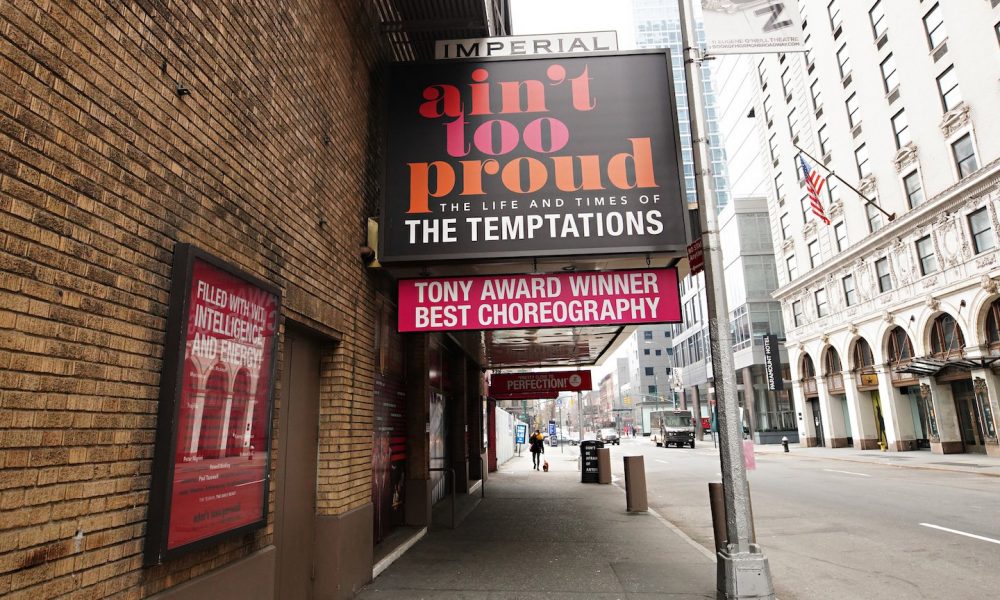 The award-winning musical Ain't Too Proud: The Life and Times of the Temptations, about the life and times of the soul titans, will make its return to Broadway tonight (16). A gala performance is set for the Imperial Theater as the show restarts after production was interrupted by coronavirus in March 2020.
All five of the lead actors in the show will resume their roles, with Nik Walker as Otis Williams, James Harkness as Paul Williams, Jawan M. Jackson as Melvin Franklin, Matt Manuel as David Ruffin, and Jelani Remy as Eddie Kendricks. Tickets for the new Broadway run are available here.
"Ain't Too Proud": Bringing The Temptations' sounds to Broadway
Other cast members include Esther Antoine, Saint Aubyn, E. Clayton Cornelious, J. Daughtry, Tiffany Francés, Taylor Symone Jackson, Jahi Kearse, Darius Jordan Lee, Jarvis B. Manning Jr., Morgan McGhee, Joshua Morgan, Aaron Patterson, Christian Thompson, Sir Brock Warren, Correy West, Drew Wildman Foster, Curtis Wiley, and Candice Marie Woods.
The musical, based on co-founder Otis Williams' book The Temptations, opened on Broadway on March 21, 2019, and was nominated for 12 Tony Awards including Best Musical. It won Best Choreography for Sergio Trujillo. Des McAnuff, twice a Tony Award winner including in 1993 for The Who's Tommy, is the show's director.
The first national touring production of Ain't Too Proud will launch on December 7 in Durham, North Carolina. It will visit more than 50 cities, and is due to land in the Temptations' home town of Detroit from August 9-28, 2022. The musical is also due to open in London next year.
The group's 60th anniversary celebrations continue with the current release "Is It Gonna Be Yes Or No," featuring old friend, mentor, writer and producer Smokey Robinson. The track will feature on the present-day line-up's forthcoming Temptations 60 set. Meanwhile, their classic "Just My Imagination (Running Away With Me)" will appear in newly-orchestrated form, with the Royal Philharmonic Orchestra, on the album A Symphony Of Soul, to be released on November 19.
Pre-order A Symphony Of Soul.