Teyana Taylor Emerges From Retirement For Powerful Performance
Taylor took to the stage for Amazon Music's 'Femme It Forward' showcase.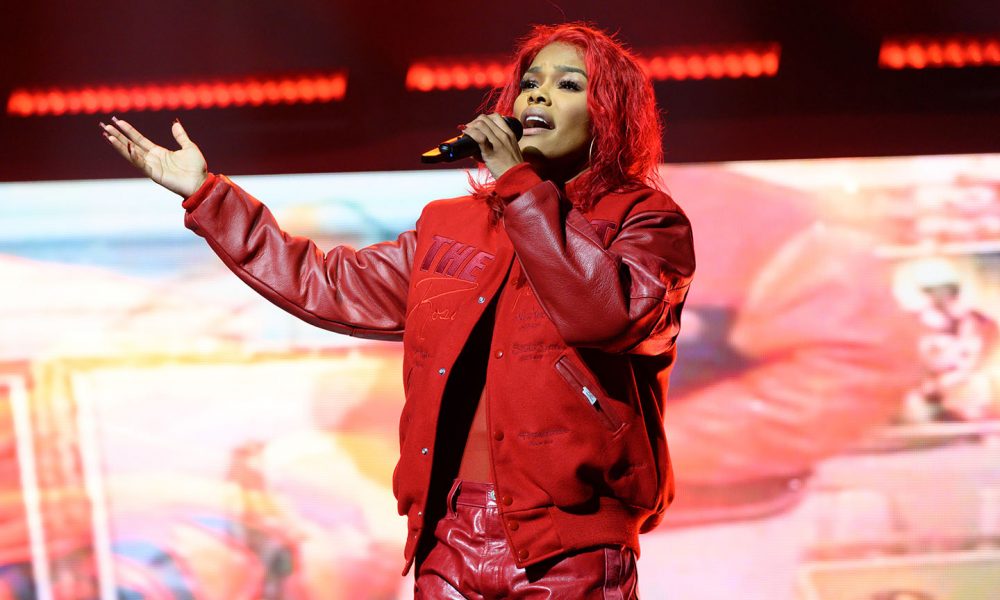 After announcing her plans to retire from music last year, Teyana Taylor emerged for an exceptional evening filled with female synergy. The "Rose In Harlem" singer took the stage for one night only in support of the Big Femme Energy event, powered by Amazon Music.
From the female-led band, to the powerhouse lineup of women – including Ambre, Baby Rose, Say Grace, and Mapy – the event delivered a vital message: that women who choose to join forces with one another are more powerful together!
"I can't imagine a better way to close out Women's History Month than by celebrating with a group of phenomenal all female artists and musicians to showcase our gifts together in this event to honor women around the world," Taylor shared on Instagram.
The amount of support, intimacy, and embrace that graced the Los Angeles venue was remarkable. Taylor's closing performance consisted of some of her top charting songs beginning with "Issues/ Hold On" and "Rose in Harlem." She even took a special request from fans for her finale, "Concrete." Check out a recap of the performance here.
In September, the singer, songwriter, director, and choreographer announced her retirement from music, as well as a final, 12-city tour (dubbed "The Last Rose Petal Tour"). The multi-hyphenate talent took to social media to share her plans. "How lucky am I to have something that makes saying goodbye so hard," she captioned. "However for every goodbye God makes the next hello closer. Come out and watch me, leave it all out on the stage… One last time… Just for you [and] as my last rose petal falls, I say farewell…"
In 2020, Taylor released her third studio album – simply titled The Album. The acclaimed title found her collaborating with some of hip-hop and R&B's biggest talents, including Rick Ross, Erykah Badu, Quavo, Missy Elliott, Future, Lauryn Hill and Big Sean.