The Killers Offer UK Fans The Chance To Attend An Exclusive Gig
The 2022 show at an as-yet undisclosed location will be exclusively for fans who pre-order the band's forthcoming album 'Pressure Machine.'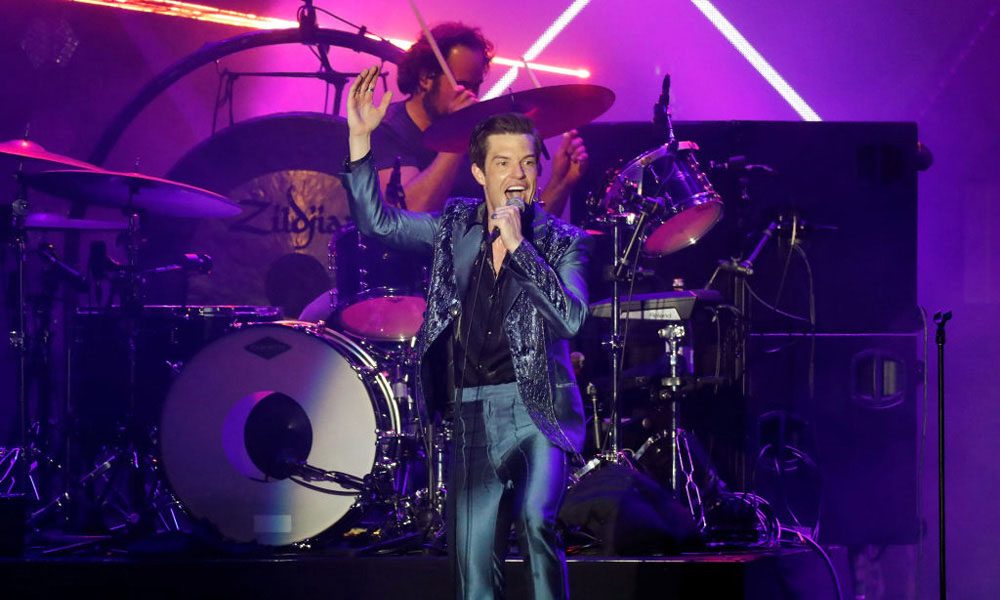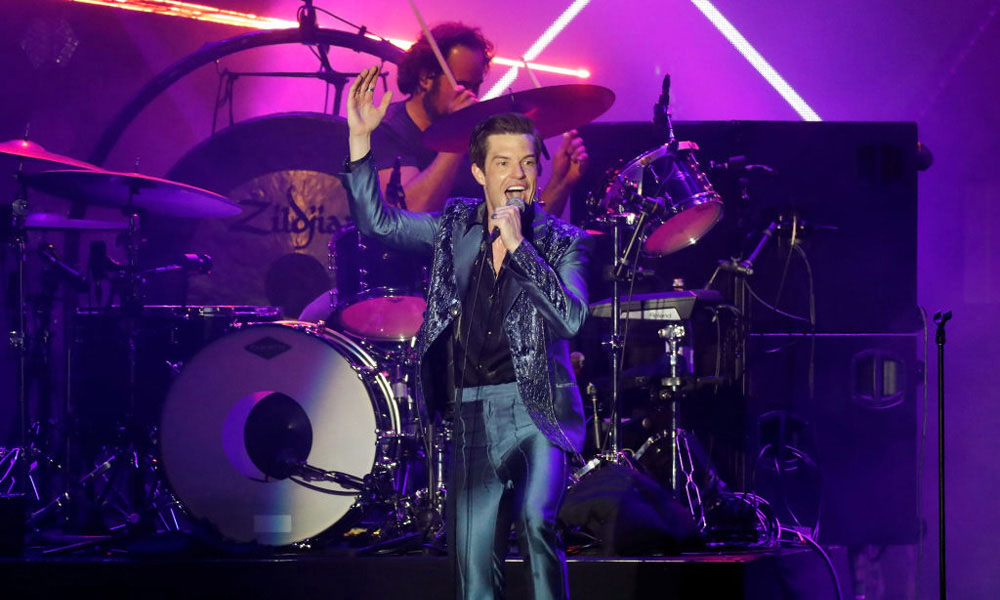 The Killers have announced a UK show for 2022, exclusively for fans who pre-order their forthcoming seventh album Pressure Machine.
The band shared a short clip of music and spoken word samples of unknown origin on Twitter, along with the caption: "Hey UK, Pre-order Pressure Machine now for a chance to attend an exclusive show in 2022."
Details of the date, venue and capacity for the Killers' UK show are yet to be revealed, but are promised soon. Pre-sale access can be gained by ordering the album on any physical format via their official store.
Brandon Flowers and co. announced the album yesterday, with the record due for release on August 13 via EMI. It was created after they found themselves with unexpected downtime as a result of the coronavirus pandemic.
They were set to hit the road in support of their last album, 2020's Imploding The Mirage, but instead used their free time to immediately start work on its follow-up.
The Killers will release Pressure Machine, on Island Records on August 13, 2021. The album was co-produced by the band, Shawn Everett, and Jonathan Rado (of Foxygen), all of whom worked together on The Killers' critically-acclaimed album Imploding The Mirage, released last year.
When the Covid-19 pandemic shut down the promotional run and worldwide tour for The Killers' critically-acclaimed 2020 album Imploding the Mirage, "everything came to this grinding halt," says frontman Brandon Flowers. "And it was the first time in a long time for me that I was faced with silence. And out of that silence this record began to bloom, full of songs that would have otherwise been too quiet and drowned out by the noise of typical Killers records."
A quieter, character-study-driven album, Pressure Machine lives squarely in Flowers' hometown of Nephi, Utah, a close-knit community of 5300 people with no traffic lights, a rubber plant, wheat fields, and the West Hills. Nephi is the place Flowers spent his formative years (10-16), saying "had it not been for advancements in the automotive industry, Nephi in the 90s could have been the 1950s." The album's songs are based on the memories and stories of people that impacted him growing up, interspersed with commentary from current Nephi locals about their town.