The Lathums Shares Rousing Video For 'Sad Face Baby'
The visuals for the band's latest single were recorded at a recent gig in Blackpool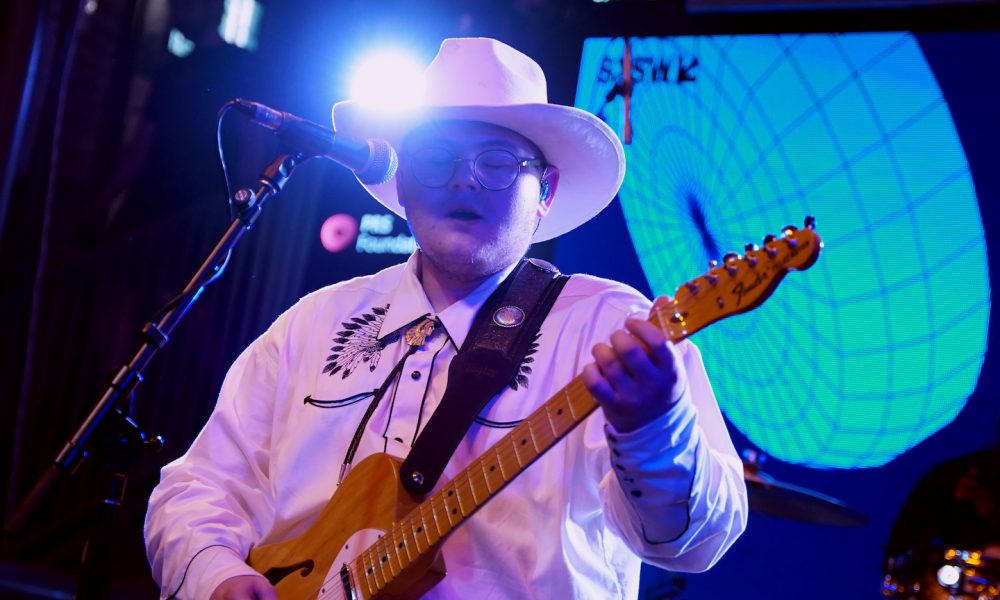 The Lathums has shared a rousing video for its latest single "Sad Face Baby," soaking up the atmosphere of one of the band's most recent gigs.
The new single was released earlier this month and now comes with visuals filmed at Blackpool's Empress Ballroom, where 3,000 adoring fans packed into the venue to sing along to every word of the set.
"Sad Face Baby" has been a firm fan favourite after footage of The Lathums performing the track live last year was shared online. At the Blackpool gig, which took place on April 9, the band featured it in its encore, giving a fitting, adrenaline-rush ending to the show.
In the video, scenes from the gig are interwoven with footage of the band hanging out by the sea and in the hours ahead of its performance.
The Lathums - Sad Face Baby
"Sad Face Baby"'s coarse surfaces and frayed edges paint a picture of a band altered by experience, with The Lathums admitting that their rollercoaster ride from small venues to sold-out tours and a No.1 album has played with their heads as much as lifted their hearts. From exasperation and hurt to hope and gratitude, the single's peaks and valleys offer rich exploratory terrain.
According to a press release, the track is the first taste of new music from the Wigan band, with further studio sessions planned for later this year.
Before the group enters recording mode, though, they will spend the summer ripping up stages of festivals across the UK and Europe, including Reading & Leeds and Liverpool's Sound City 2022. The sets will cap a triumphant rollercoaster ride since the release of the debut album How Beautiful Life Can Be last year.
The record featured tracks like "Oh My Love", which were inspired by Moore's past experiences of "pain and uncertainty" and the title track, which aims to "appreciate all of the things, big and small, that we've missed the most" in life.