The Maine's 'Can't Stop Won't Stop' To Receive 15th Anniversary Reissue
The special edition will arrive on November 17 via Craft Recordings.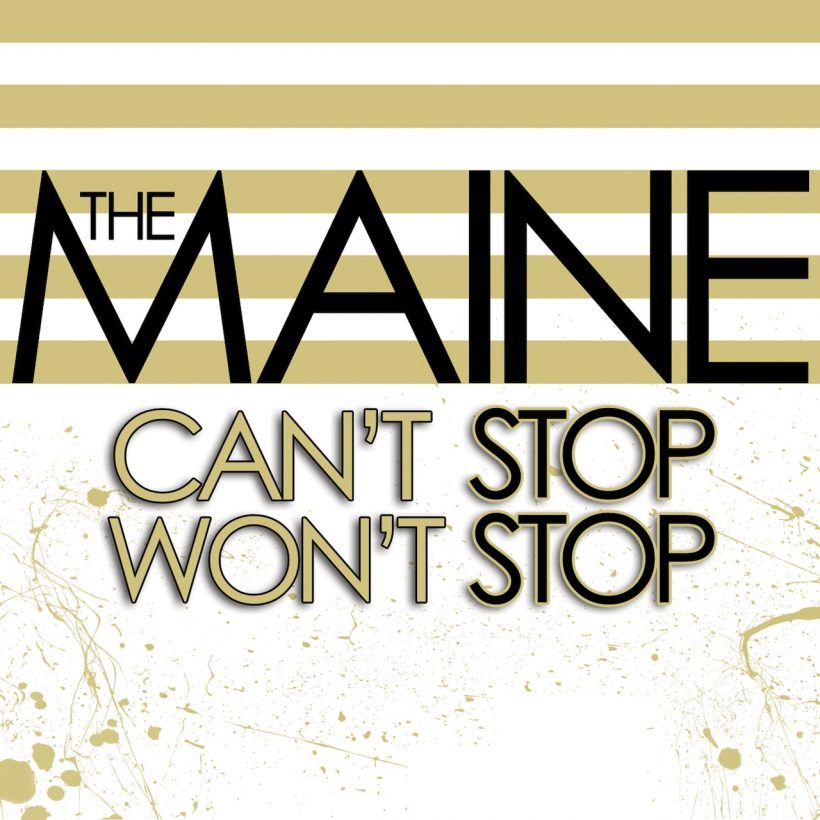 Craft Recordings will celebrate the 15th anniversary of The Maine's bestselling debut, Can't Stop Won't Stop, with a special vinyl reissue and a variety of color variants.
Set for release on November 17, and available for pre-order today, the 2008 album features the single "Into Your Arms," plus fan-favorites like "Everything I Ask For" and "Girls Do What They Want." In addition to the classic black wax pressing, fans can also find Can't Stop Won't Stop in limited-edition colorways, including Silver and Gold Marble (via CraftRecordings.com), Transparent Black and Yellow Splatter (available exclusively via Revolver), and Lemon Yellow (at select indie record stores).
The Maine - Into Your Arms(Live from XOXO, The Maine concert)
Hailing from Tempe, Arizona, The Maine was formed in early 2007 by high school students Garrett Nickelsen (bass), Pat Kirch (drums), and John O'Callaghan (vocals), with Jared Monaco (lead guitar) and Kennedy Brock (rhythm guitar) rounding out their long-running lineup several months later.
After releasing their first EP, Stay Up, Get Down, the young men caught the ears of Fearless Records, who promptly signed the band and released their second EP, The Way We Talk, in December 2007. A Top 10 hit on Billboard's Heatseekers Albums chart, the EP sold an impressive 50,000 copies, setting the band on the path to success ahead of their debut full-length.
At the top of 2008, The Maine entered the studio with producer Matt Squire (Ariana Grande, Panic! at the Disco, Taking Back Sunday) to record the 12-track Can't Stop Won't Stop. Offering a blend of infectious hooks with anthemic pop-punk and alt-rock riffs, the album was filled with upbeat tracks like "Girls Do What They Want," "Everything I Ask For," and "Into Your Arms."
The group also delved into acoustic balladry with "Whoever She Is" and electronic elements, particularly in songs like "You Left Me." Rounding out the album is "Count'em One, Two, Three," a new rendition of a favorite from Stay Up, Get Down.