The Who Receive First Stone On London's Music Walk Of Fame
"As Londoners, it's very surreal to be immortalised in stone on Camden High Street," said Pete Townshend and Roger Daltrey in a statement.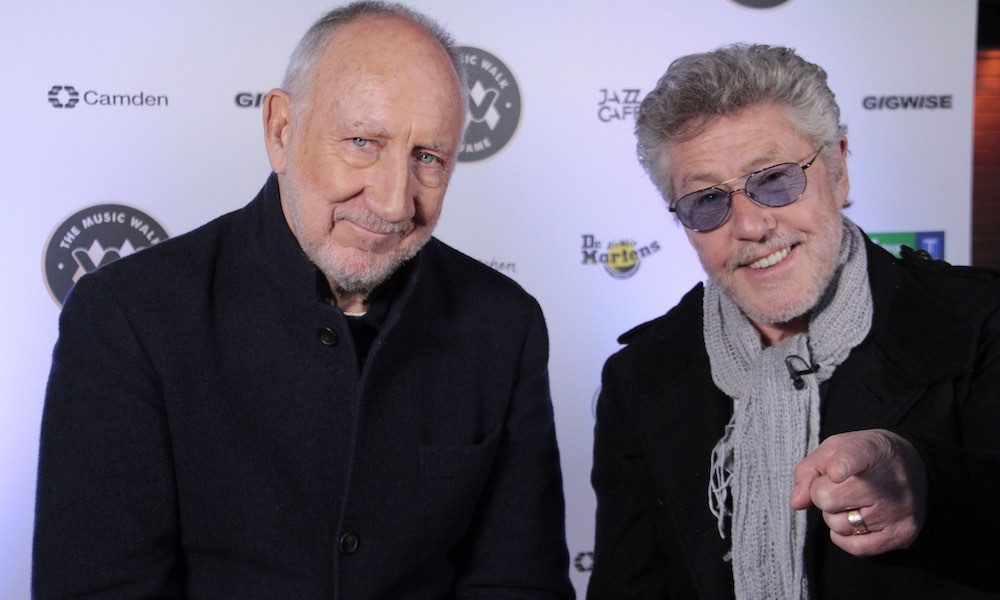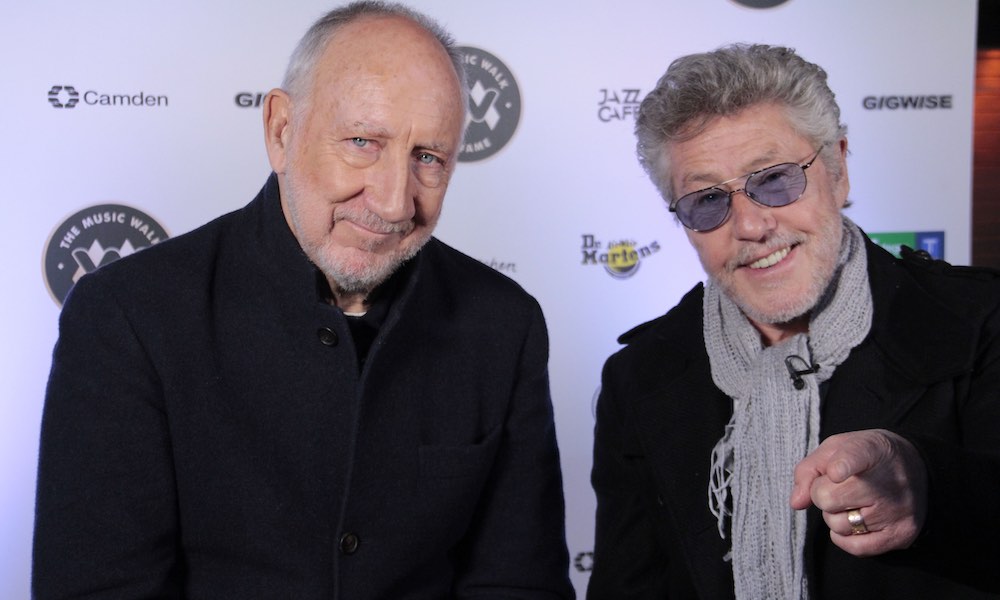 The Who were today (19) announced as the recipients of the first stone in London's new Music Walk of Fame, situated in Camden Town. Pete Townshend and Roger Daltrey were on hand to be presented with the honour by Primal Scream's Bobby Gillespie, as fans and friends including Jazzie B of Soul II Soul and Suggs of Madness looked on.
In a statement, The Who said: "We are honoured to be the first band with a stone on the Music Walk Of Fame. Camden has always been vital to London's thriving music scene and is, as we all know, a world-renowned hub for the arts. As Londoners, it's very surreal to be immortalised in stone on Camden High Street, and it's quite something to know that people can pop by and see us anytime, albeit virtually."
The Music Walk of Fame is designed as a new cultural attraction for London. Jazzie B unveiled the Founding Stone, which acts as a guide to the unfolding route of the walk. The AR technology of the Walk of Fame app, to be launched soon, can be used by visitors to scan the Founding Stone as it takes them through the culture and history of music. Stones and landmarks in the app graphics feature as trigger points to learn more.
To celebrate the unveiling of The Who's stone, users of the app will be able to access an exclusive preview of the band's brand new track from the upcoming Who album. 'I Don't Wanna Get Wise' will be released this Friday (22), with Music Walk of Fame visitors able to get an early listen via the app.
The first two stones are situated at Britannia Junction, a busy area just outside of Camden Town tube station. The area was chosen as it is steeped in London music history, and further stones will be added to honour "artists, creators, executives, media, technology and celebrate world-changing moments in music" along Camden High Street and up Chalk Farm Road to the famous Roundhouse venue. Some 400 stones are expected to be laid over the next 20 years, with recognition expected for artists who played and had close connections to the area such as The Clash, Madness and former Camden resident Amy Winehouse. More information is at at the Music Walk of Fame website.
"What a great day for music, fans, the world, London, and Camden," said Music Walk of Fame founder and music promoter Lee Bennett. "To cap it off by having one of the greatest bands of all time, I'm thrilled to bits."
Listen to the best of The Who on Apple Music and Spotify.
Format:
UK English