Four Landmark, Late-Period Thin Lizzy Albums Set For Vinyl Reissue
'Black Rose', 'Chinatown', 'Renegade' and 'Thunder & Lightning' will return in 180-gram editions on January 29.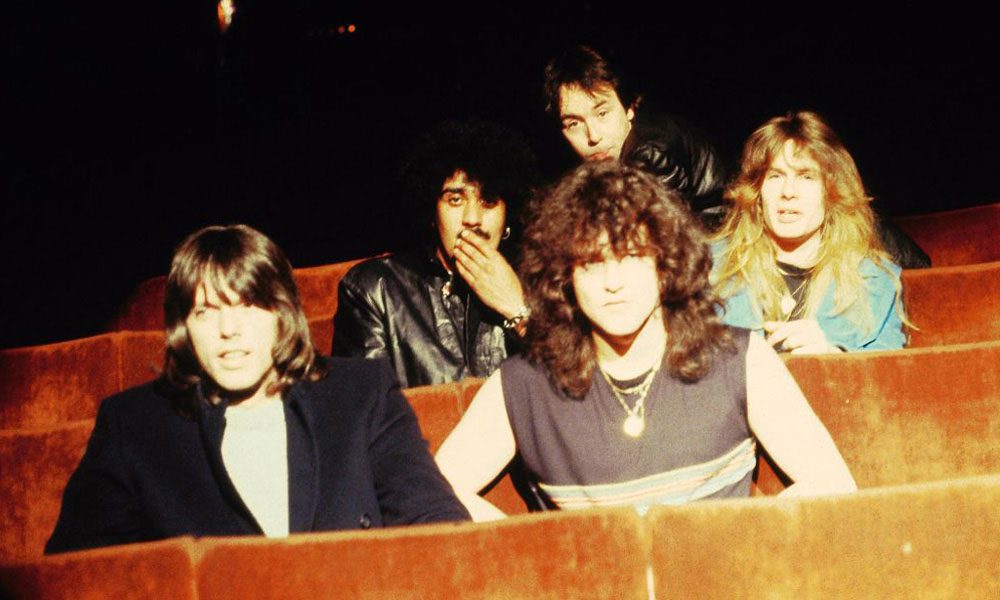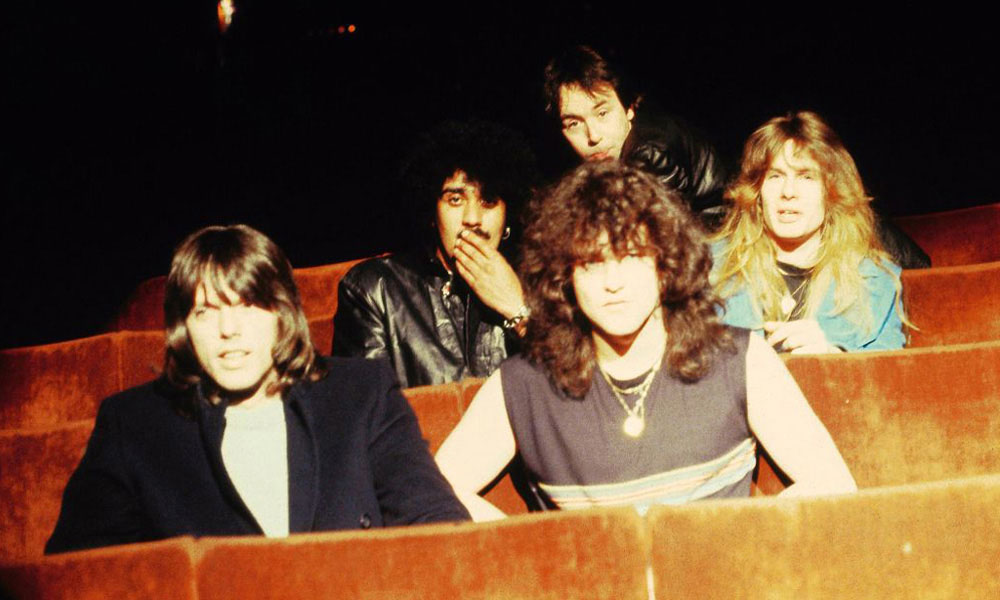 Four landmark, late-period Thin Lizzy studio albums are set for reissue. Black Rose: A Rock Legend, Chinatown, Renegade and Thunder & Lightning will all be returning on 180gm vinyl. Released on January 29 through USM/Mercury, each title will be include a download code and replica artwork.
Recorded primarily in Paris and co-produced by Tony Visconti, April 1979's Black Rose: A Rock Legend is widely-regarded as one of the iconic Irish band's best loved albums. Described as one of Thin Lizzy's "greatest, most successful albums" by The Guardian, it features Gary Moore sharing lead guitar duties with Scott Gorham and has recently been played in full by the current touring band. Peaking at No. 2 in the UK and going gold, Black Rose included three UK Top 30 hits courtesy of the anthemic rockers, "Waiting For An Alibi" and "Do Anything You Want To" and the tender pop song, "Sarah", written by Phil Lynott in tribute to his then new-born daughter.
Chinatown, initially released in 1980, was Thin Lizzy's first album to feature new guitarist Snowy White (Cliff Richard, Pink Floyd, Peter Green) and the band's 10th in all. Another UK Top 10 success, it earned a silver disc and features the UK Top 30 hits, "Chinatown" and "Killer On The Loose".
1981's Renegade featured the official debut of Thin Lizzy's keyboard player, Darren Wharton. Widely viewed as departure from the band's usual heavy rock sound with a more polished production. Receiving mixed reviews at the time, Renegade was a UK Top 40 success and featured several fan favorites such as the dramatic "Angel Of Death" and "Hollywood (Down on Your Luck)".
The band's final studio album, Thunder & Lightning (1983) featured the guitar talents of John Sykes and was a return to the harder rock roots Thin Lizzy were famous for. Featuring the singles "Cold Sweat", "Thunder & Lightning" and the poignant "The Sun Goes Down", Thunder & Lightning reacquainted Thin Lizzy with the UK Top 10 and went silver. An extensive farewell tour followed the album's release, followed by the live album Life.
Black Rose, Chinatown, Renegade and Thunder & Lightning will be out on January 29 and can be pre-ordered here.