"It Drew A Line In The Sand": Questlove On 20 Years Of 'Things Fall Apart'
Dropped during the peak of coastal beef in hip-hop, Questlove breaks down the perfect storm that produced The Roots' breakout album, 'Things Fall Apart'.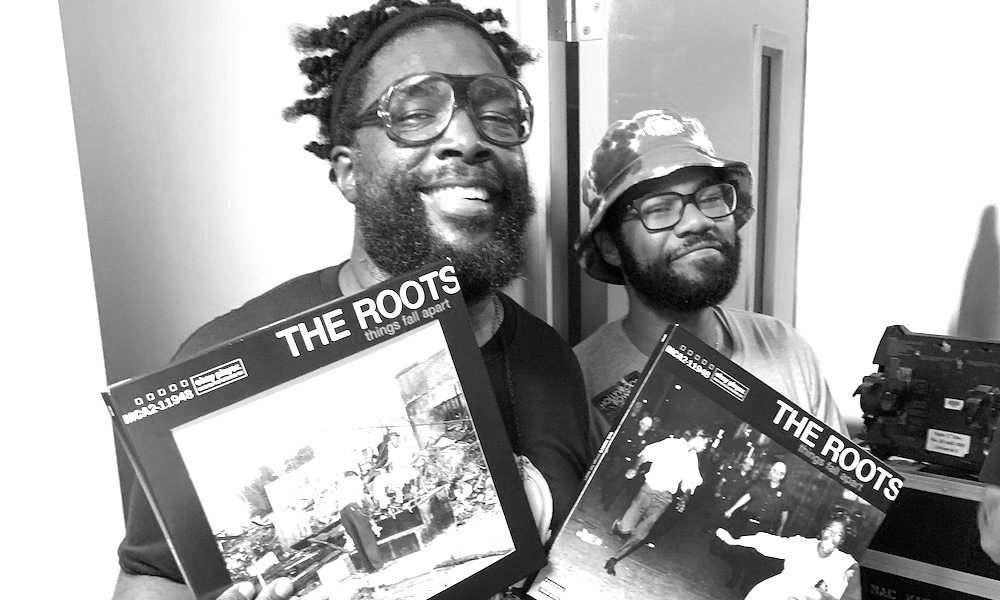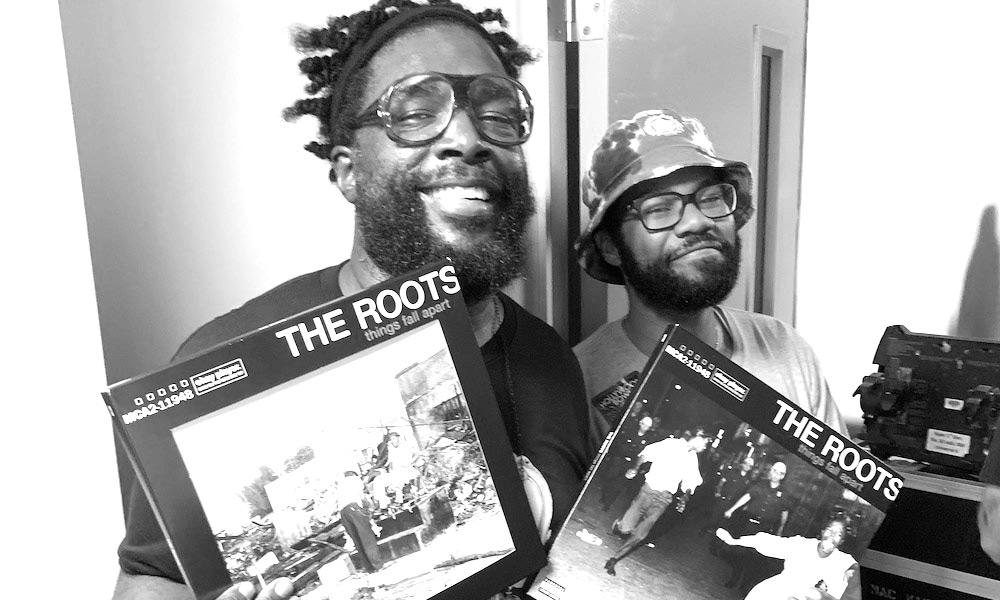 Before he was dropping music knowledge to folks on social media or playing in Jimmy Fallon's house band on The Tonight Show, Questlove was part of the pioneering hip-hop group the "Legendary Roots Crew".
In a recent interview with Urban Legends, the legendary stickman, DJ, author, producer and overall creative force spun an oral history that reveals an intimate portrait of the time, the place and the people that made their breakthrough album, Things Fall Apart, possible.
"In some weird way, we were recording this record 'White Album' Beatles-style," he tells Urban Legends of the record, which was originally released 20 years ago, on 23 February 1999.
After taking aim at the current hip-hop culture on 'What They Do' on their previous record Illadelph Halflife, The Roots found themselves in a precarious position explains Questlove, also known as Ahmir Khalib Thompson.
"It was our first taste of the light, but it also drew a line in the sand for the left-of-centre of hip-hop and the right-of-centre of hip-hop. It was almost like an apartheid civil war between both sides.
While The Roots represented the opposite side of the coin from their shiny-suit counterparts, the Philadelphia-bred group's success would be far-reaching, challenging the state of hip-hop and giving future generations the creative license to boldly experiment with the medium.
The Roots - You Got Me ft. Erykah Badu
In the three years following lladelph Halflife, Questlove had surrounded himself with the top talents in the game, from D'Angelo, to DJ Premier and hip-hop's great disruptor J Dilla, to create the perfect classic record.
"Dilla was too brilliant for you to ever get jealous or for you to feel a certain way," Thompson says. "He was so brilliant that you knew he was God and you just accepted it."
Reading the credits on Things Fall Apart is like reading a who's who of local talent and the top tier of the neo-soul explosion. From Eve to Beanie Sigel, Erykah Badu to Common, Mos Def and Jazzy Jeff, the album was very much a community effort. They told the label: "What's going to happen is every Friday night we're gonna have jam sessions in Ahmir's living room and we're gonna use the chefs to entice an entire music community to come over to Ahmir's house with free food. Pretty much the entire Philadelphia music community turned out for free food and instruments," Thompson says.
The Roots - The Next Movement
Questlove has carved out a reputation for himself as one of the most astute students of music history, whether it's jazz, soul, hip-hop or R&B and his Easter eggs can be found all over Things Fall Apart. From channelling The Beastie Boys' 'Paul Revere' on '3rd Acts: ? vs. Scratch 2…Electric Boogaloo' to paying homage to Public Enemy's 'Show Em Whatcha Got' on 'Act Too (The Love Of My Life') or constructing an 8-part bathroom stall to recreate the "authentic high school bathroom harmonies" of Boyz II Men.
"Music freezes time," Thompson reflects. "But you could have never convinced me that in my lifetime, a million plus people would love what we're doing."
Read the full Questlove interview at Urban Legends.
Format:
UK English