Thomas Rhett Joins Forces With Tyler Hubbard And Russell Dickerson On 'Death Row'
'Where We Started' is out April 1 via The Valory Music Co.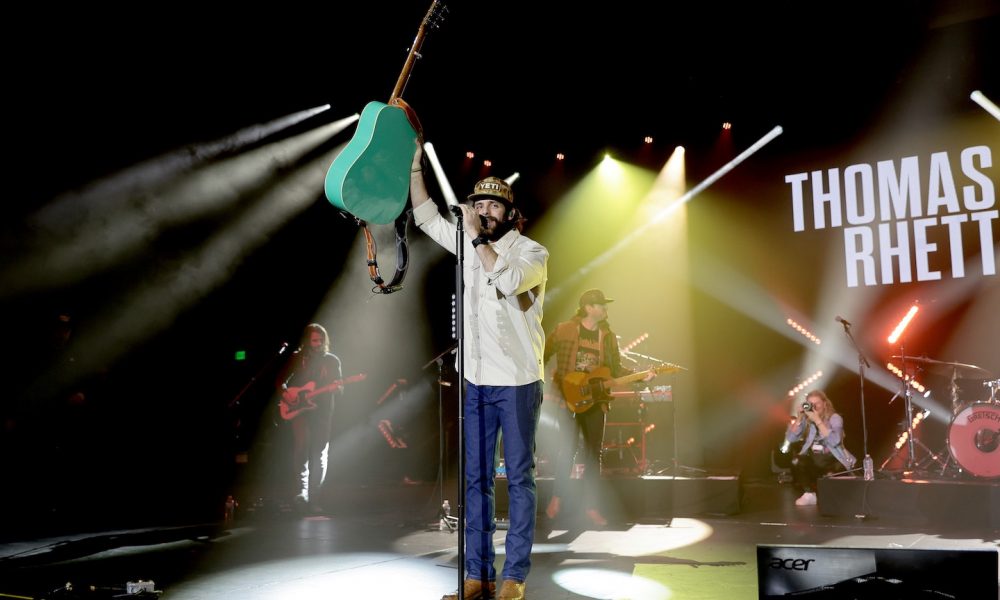 Thomas Rhett stretches his truthful storytelling even further with the release of "Death Row," which features Tyler Hubbard and Russell Dickerson.
The song was penned after the three visited a men's prison in Tennessee with their guitars. Armed with a pressure cooker of emotions, Thomas Rhett wrote the sobering track of redemption alongside Ashley Gorley and Zack Crowell. The track will be featured on Where We Started, out April 1 via The Valory Music Co.
Thomas Rhett - Death Row (Lyric Video) ft. Tyler Hubbard, Russell Dickerson
"Tyler, Russell and I went and played some songs for a men's prison here in Tennessee," Thomas Rhett shared. "We left with a lot of complex feelings, so I started writing as a way to process the heaviness. Our goal was for people to understand our experience by way of music – it's basically a page directly from our journal that day."
The single follows "Us Someday," which Rhett previewed last month. Rhett reflected on the tune, saying, "For me, this song is sort of talking to Lauren at 19 years old telling her, 'I know you think this is crazy, but I believe all of these things are going to happen for us.' And now here we are, over 10 years later, and most of those things actually happened, which is just the wildest thing," said Thomas Rhett. "I also love how different this song sounds from the rest on the project, it opens with just strings and a vocal. I hope people will listen and be able to relate with their own relationships."
Back in January, Rhett unveiled details for his headlining Bring The Bar To You Tour. Produced by Live Nation and presented by Dos Primos, the tour kicks off June 17 in Gilford, NH and will visit over 30 cities throughout the U.S.
The tour features special guests Parker McCollum and Conner Smith. "Man it feels good to share this tour news," Thomas Rhett said. "I'll never take for granted being able to come see y'all and I'm so fired up to play some of these new ones that were made with these nights in mind. I have a feeling things are going to get loud – I'm counting down the days already!"