Tierra Whack Doubles Up With Another New EP, 'Pop?,' Coming Thursday
'Pop?' is out December 9.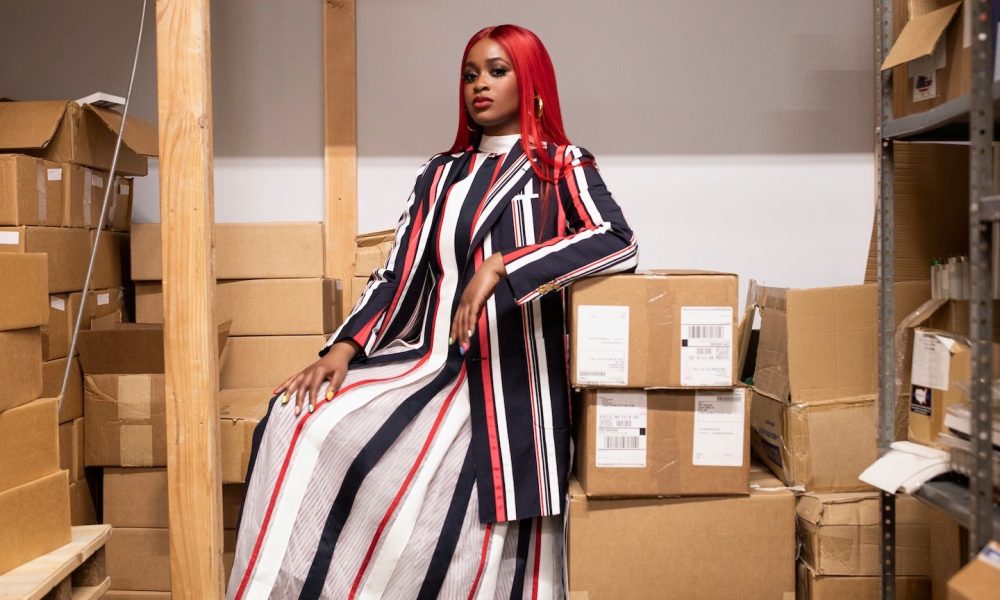 GRAMMY-nominated multi-hyphenate rapper, singer, songwriter and poet Tierra Whack is doubling down on her December gifts for fans with a second EP this month, Pop?, out this Thursday (December 9) at 9am pt/12pm et on Interscope Records.
To accompany the release, Tierra will perform a sold-out concert at the Masonic Lodge at Hollywood Forever in Los Angeles on December 9. It follows last week's sold-out Brooklyn show, with a third show in Chicago on December 17 at House Of Vans.
Pop? comes just one week after she released its sister EP, Rap?, which various outlets applauded for elevating Tierra's groundbreaking storytelling style. Rolling Stone described it as the "succinct distillation of Tierra Whack's hypercompetitive spirit, enriched by some smart, introspective gems," while Consequence highlighted opening track "Stand Up" as their "Rap Song of the Week" and hailed it as "a reminder that she will never stop pushing forward." The single also received a dazzling music video, directed by Daniel Brennan and shot in her hometown of Philadelphia.
The new music is the long-awaited follow-up to her groundbreaking 2018 project, Whack World, a storytelling innovation of 15 one-minute vignettes that capture a full spectrum of life experiences. It drew widespread critical praise: Dazed and Noisey declared it the best album of 2018, while it garnered top 10 year-end spots from NPR, Pitchfork, and Okayplayer, and top 20 placements from Billboard and Complex.
On December 3, the multi-talented Tierra added a new feather in her cap – fashion mogul – with the release of her first-ever Vans collaboration.
In partnership with the iconic sneaker and apparel brand, Tierra and her stylist Shirley Kurata have curated a 1980s-inspired collection that reflects Tierra's unique approach to music and fashion, described as a "mélange of colors, shapes, patterns, and phrases that explores limitless creativity." The set will include four styles of footwear and ten apparel pieces, all bearing a signature mantra: "Weird Hype And Creative Kids" ("WHACK" for short).
"It was an amazing experience to be able to take what I do with music and apply it to fashion," Tierra said in a press release. "Making music is all about collaboration and it was great to work with Shirley and with Vans to give people a collection they can feel free in."