Tony Rice, Pioneering Bluegrass Musician, Dies Aged 69
Widely renowned for his fast-paced flatpicking guitar style, Rice's career included collaborations with Ricky Skaggs, Jerry Garcia and The Byrds' Chris Hillman.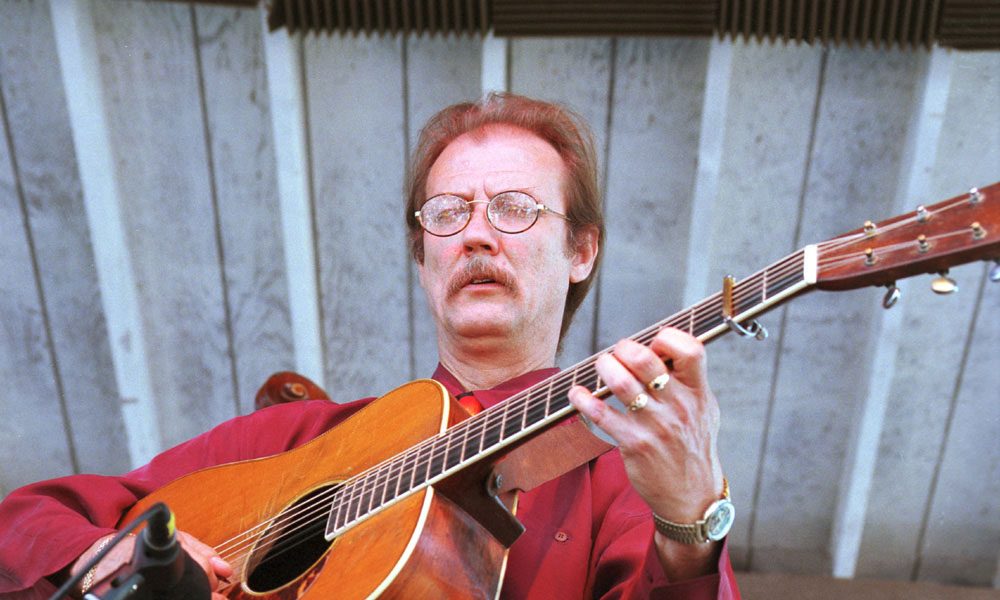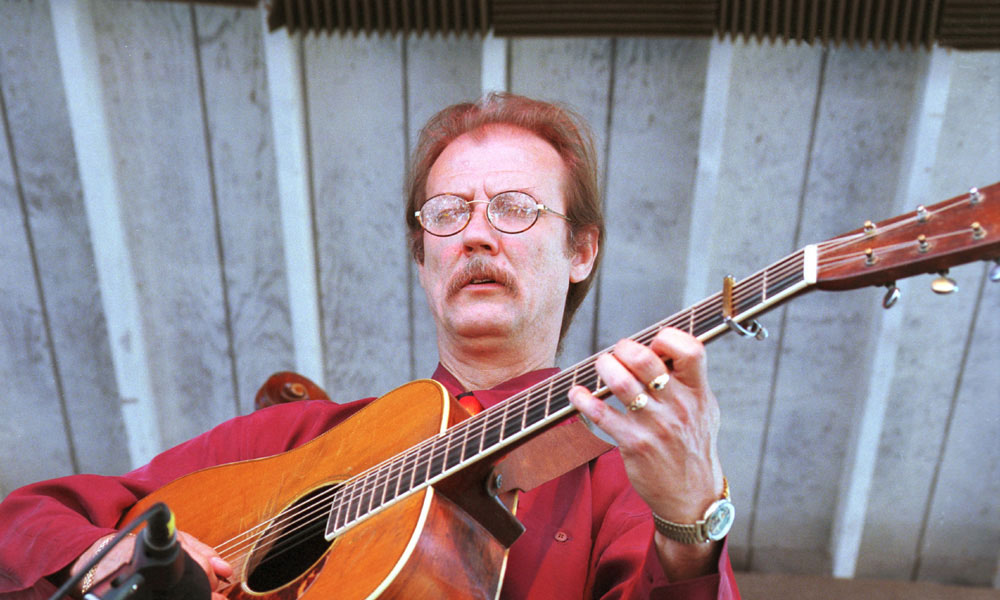 Bluegrass guitarist Tony Rice, widely regarded as one of the all-time greats of the genre and a 2013 inductee into the International Bluegrass Music Association Hall of Fame, has died aged 69. The musician passed suddenly on December 25, according to his former label, Rounder Records.
Tony Rice June 8, 1951 – December 25, 2020
We were all deeply saddened by the news of Tony Rice's sudden passing on Christmas Day, and we offer our deepest condolences to his loved ones and his many fans. May he Rest In Peace. pic.twitter.com/K24UOgFlPi

— Rounder Records (@RounderRecords) December 27, 2020
"It is with a heavy heart we say goodbye to one of the most iconic voices and musicians in bluegrass," the International Bluegrass Association said in announcing the death. "David Anthony 'Tony' Rice passed away yesterday, Dec. 25, at his home in Reidsville, NC. Few will ever match his skill and influence."
Rice was widely celebrated for his skill as a flatpicker, a fast-paced style of guitar playing, as well as his highly influential style which was itself indebted to jazz.
Rice grew up in California before moving to Kentucky. He joined Ricky Skaggs in the New South, Rice was a member of J.D. Crowe's New South in the early 70s. His later outfits included the David Grisman Band, the Bluegrass Album Band (which included Doyle Lawson), the Tony Rice Unit (which for a time included Alison Krauss as a member) and Rice, Hillman & Pedersen (with brother Larry Rice, ex-Byrd Chris Hillman and Herb Pedersen). He was also noted for his work with Bela Fleck and The Grateful Dead's Jerry Garcia.
Rice was diagnosed with dysphonia in 1994, which prevented him from singing for most of the rest of his life. The musician made his last ever public guitar performance at the 2013 International Bluegrass Music Association's Hall of Fame.
Tributes from the great and good
Tributes have poured in from a number of major names who were inspired by Rice's playing, including Steve Martin, Jason Isbell and Ricky Skaggs. "Aw, Tony Rice," Martin wrote in reaction to the news, also tweeting to share one of his favourite Rice performances. "A name I've known my whole life. A great musician."
Isbell called him "the king of the flatpicked flattop guitar," adding: "His influence cannot possibly be overstated. If you aren't familiar with his music, please look it up. I don't know if a person can make anything more beautiful. #RIPTonyRice"
Tony Rice was "the single most influential acoustic guitar player in the last 50 years," said Ricky Skaggs, who played alongside Rice in the group the New South in the 1970s and later rejoined him for a classic duets album, Skaggs/Rice. "Not only was Tony a brilliant guitar player," Skaggs added, but he was also one of the most stylistic lead vocalists in bluegrass music history."
Kenny Chesney pays his respects
Accolades for Rice came from outside the genre as well, with country superstar Kenny Chesney telling how he became a huge fan while attending Eastern Tennessee State, where he played in a collegiate bluegrass band.
"When I was in college, I played a lot of music with a couple friends of mine, Shawn Lane and Marcus Smith," said Chesney. "Every Wednesday night we played a place called the Down Home in Johnson City, Tennessee. Whether it was 'Green Light on the Southern,' which was the first song we ever played, 'Four Strong Winds' or anything off the Skaggs/Rice album, his music was always a staple of our set.
"Tony Rice inspired so many, including a kid like me from East Tennessee who was in awe of the way he sang and played 'Me And My Guitar.' I'll never forget seeing him sing that at the IBMA Bluegrass Festival in Owensboro, Ky. It's printed on my brain forever. Rest in peace, Tony Rice."