Watch Tori Amos Bring 'Ocean To Ocean' Tracks To NPR's 'Tiny Desk (Home)'
Amos offered 'Ocean to Ocean' and '29 Years' from her new record, and 'Baker Baker' from 1994's 'Under the Pink.'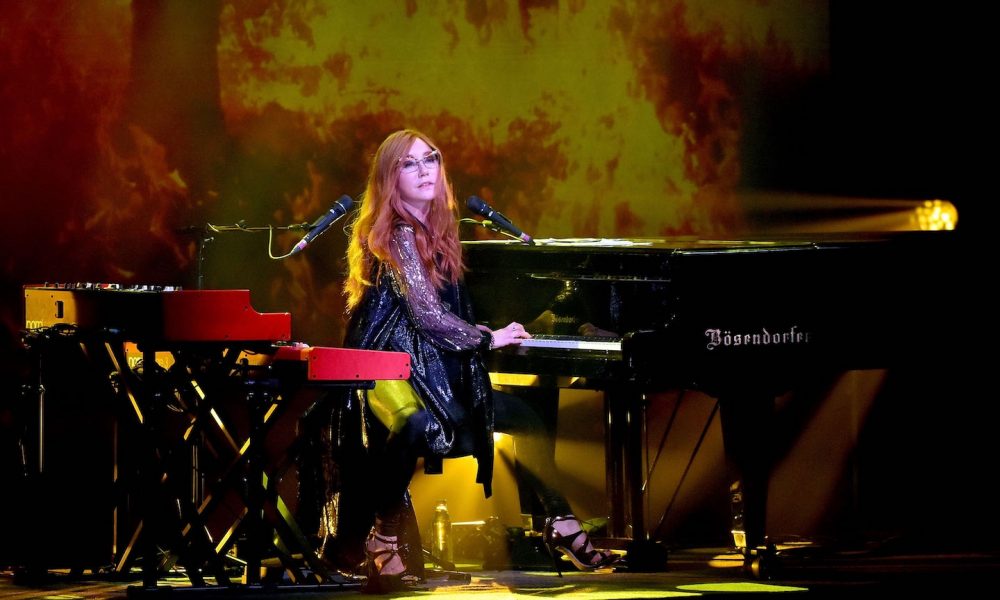 Tori Amos performed an NPR Tiny Desk (Home) session today, offering "Ocean to Ocean" and "29 Years" from her new record, Ocean To Ocean, and "Baker Baker" from 1994's Under the Pink.
Amos' brilliant performance features tracks taken from 2021's Ocean To Ocean, one of the most acclaimed projects in her sterling discography. Despite the title, the album wasn't always meant to be a reflection of her relationship to climate change. After writing songs with a political bent, the activities of January 6, 2021 made her step away from that concept entirely; it was just too much to handle.
Tori Amos: Tiny Desk (Home) Concert
In an interview with uDiscover, she explains, "I didn't like where I was going. I said, 'Now I need to go into a world that people want to walk into because they're tired of that. They've had enough of the disparity because the energy is so squalid.' I just felt like I needed to have a bath every time I picked up a paper or every time I was listening in on the issues."
She continues, "I had to just let go and surrender that other album. I don't know if it'll have a life. I have no idea. But I needed the silence and I needed to get out in Mother Nature because she wasn't in lockdown and she was regenerating. She was moving from winter to spring. That's when I just said, 'I want to reflect what you're doing, Earth Mother.'"
Ocean To Ocean is an album of kinship and love, of emotional and geographical dislocation. It explores environmental concerns, the restraints of the pandemic for those on the cusp of adulthood, empowerment, loss, and healing, delivered with Tori's trademark urgency and passion.
Splitting her life between Cornwall, Florida and the road, her songs are written with the act of traveling and observing. As communities around the world suffered the loss of life, live music, travel, and much at all to observe, Amos had a difficult time during the pandemic. Holed up in Cornwall, she hit a place of personal crisis.
"We have all had moments that can knock us down," she says. "This record sits with you where you are, especially if you are in a place of loss. I am fascinated when someone has gone through a tragedy, and how they work through their grief. That is where the gold is.
When somebody is actually at that place, thinking 'I'm done,' how do you reach that person? Sometimes it's not about a pill, or a double shot of tequila. It's about sitting in the muck together. I'm going to meet you in the muck."