Towa Bird Unveils Music Video For 'Boomerang'
The video was directed by Chapman Baehler.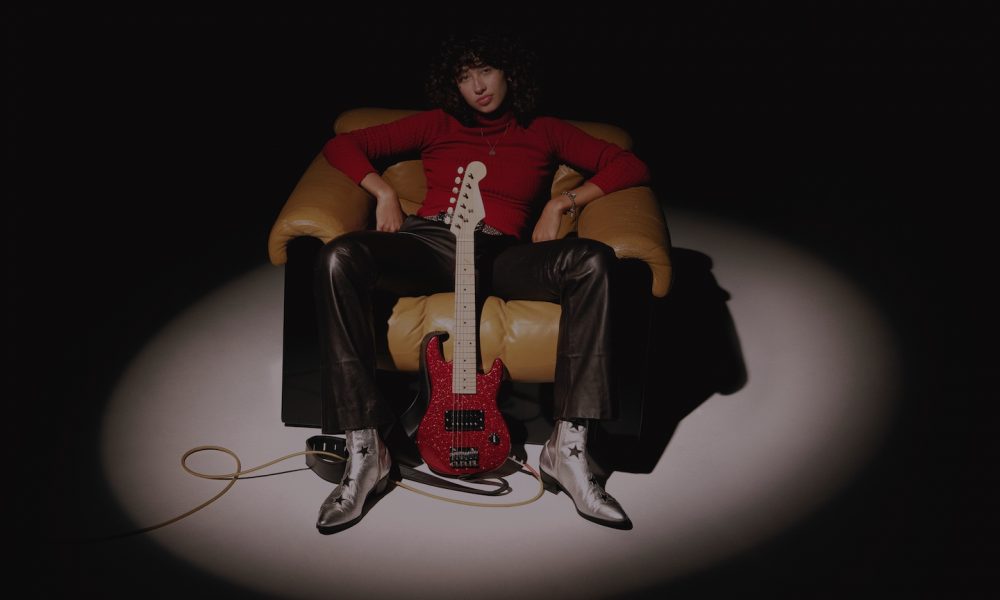 Towa Bird has shared the video for her frenetic new single "Boomerang." Built on a bold collision of Britpop and garage-punk, "Boomerang" spotlights the mesmerizing guitar work that has made the Hong Kong-born artist a dynamic new voice in the alt-pop world.
Directed by Chapman Baehler (Iggy Pop, Arctic Monkeys, Blink-182), the video for "Boomerang" centers on a high-energy performance from Towa and her bandmates. With its striking use of color and magnificent bursts of rock-and-roll, the starkly shot video reveals every nuance of Towa's expressive and incendiary guitar style. Intimate, immersive, and endlessly exhilarating, the "Boomerang" video ultimately leaves the viewer ecstatic to experience Towa's live performance.
Towa Bird - Boomerang [Official Music Video]
Produced by Thomas Powers of New Zealand indie-pop band The Naked and Famous (Towa's main collaborator on the LP), "Boomerang" emerged as the Los Angeles-based musician struggled with the constant back-and-forth of her relationship with her girlfriend, who lives in New York City.
Billboard called the track, "a shimmering indie rock anthem" and "Towa Bird's knack for building a pop song around a fiery guitar solo might be her greatest strength." Ones To Watch raved, "Bird is a mastermind of catchy melodies."
A half-Filipino, half-English artist who spent much of her childhood in Thailand and London, Towa first started playing guitar at the age of 12, honing her technique by strumming along to The Kinks, The Who, and other bands she discovered through her father's record collection.
After forming her first band at age 14, she cut her teeth playing dive bars and street festivals in Hong Kong, then went on to study at Goldsmiths, University of London. Naming Jimi Hendrix, Joan Jett, and Prince among her longtime inspirations, Towa dropped out of school after two years to pursue her love of music and got her start producing and co-writing for other artists, in addition to posting videos that found her soloing over hip-hop, pop, and R&B songs.