Towa Bird Works A Fantastical Pub Shift In 'Wild Heart' Video
The Hong Kong-born alt artist's debut single gets a cinematic video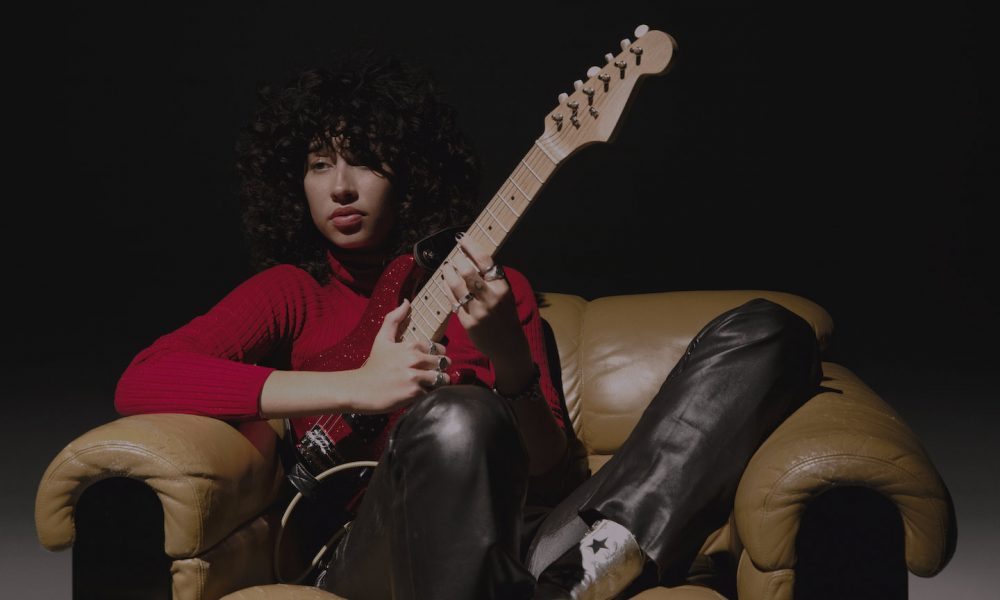 "Throw your lasso / Come and catch me babe / I'm Indiana Jones / You're my last crusade," Towa Bird sings as a pub brawl rages around her. The rising singer-guitarist isn't too preoccupied with the rowdy customers of her shift, however, because her dream girl has just pulled a dart from a man's forehead and thrown it straight into her chest like a British cupid.
Towa Bird - Wild Heart [Official Music Video]
Directed by Jordan Bahat, who's worked with artists like Sam Smith and YUNGBLUD, the video concludes with Bird in a classic, glittery Elvis jumpsuit playing guitar on the table as all the pub-goers join in for a dance.
"The Wild Heart music video is based on a period of my life when I used to work in pubs in England," Bird explains. "I was at school, attempting to pursue music, as well as trying to make some cash on the side. Whilst working this minimum wage job, I had a lot of time to fabricate entirely fictional scenarios with women who would come into the pub, and I'd be enamored by. I gave this concept to Jordan Bahat, who blew it up into what it is now, he is a brilliant director and creative legend. I hope this video gives you insight into my imagination and makes you giggle."
"Wild Heart," the first preview of Bird's upcoming debut album, features production from Thomas Powers of the New Zealand indie pop act The Naked and Famous. Powers also serves as the main collaborator on the album.
The Hong Kong-born artist first started playing guitar at the age of 12, inspired by records she found in her father's collection from artists like The Kinks and The Who. She formed her first band at age 14 and began to play in dive bars and street festivals across the city before moving from Hong Kong to London to study at Goldsmiths, University of London. After two years of studying, she dropped out to pursue music more seriously.