Transatlantic Array Of Stars Guest On Dervish's 'The Great Irish Songbook'
David Gray, Kate Rusby, Imelda May, Steve Earle and Vince Gill are among the album's many featured performers.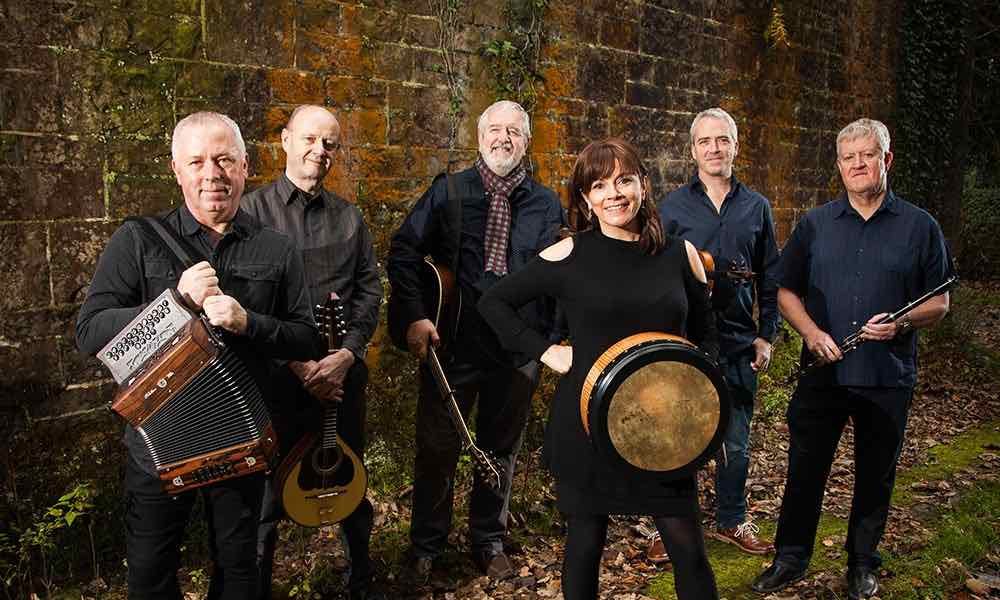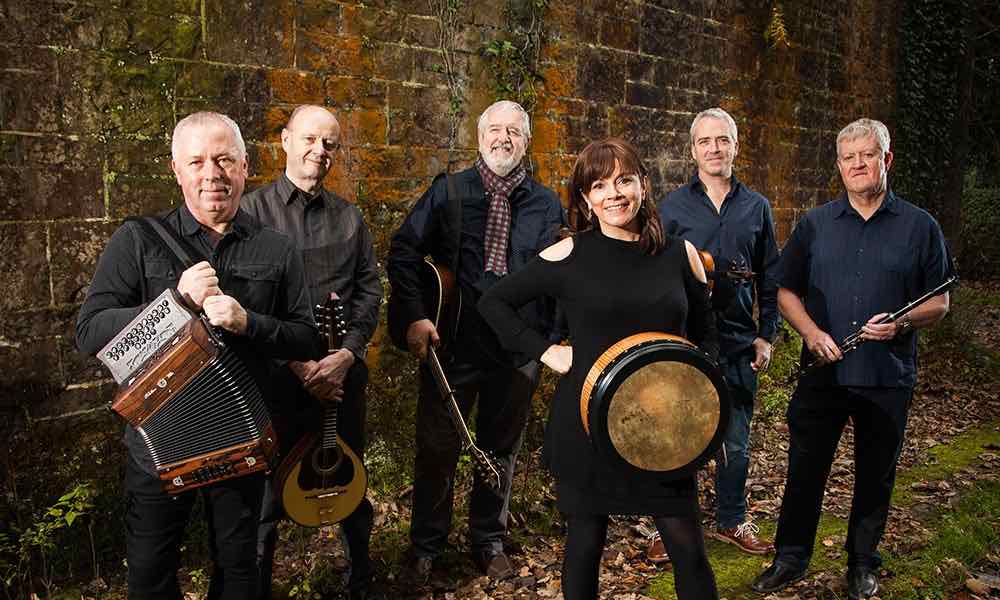 Irish traditional folk band Dervish today (12) release their first studio album for more than a decade, The Great Irish Songbook, on Rounder. The set features an array of notable guest performers, including David Gray, Kate Rusby, Imelda May and Andrea Corr. From the other side of the Atlantic, there are also cameos by Steve Earle, Vince Gill, the SteelDrivers, Rhiannon Giddens, Abigail Washburn and Jamey Johnson.
There's also an appearance by Irish actor-director Brendan Gleeson — aka Alastor 'Mad-Eye' Moody in the Harry Potter films — who adds his baritone to Dervish's interpretation of DK Gavan's widely-covered 'The Rocky Road To Dublin.' 
The ambitious and wide-reaching The Great Irish Songbook features the band's Michael Holmes, Cathy Jordan, Liam Kelly, Brian McDonagh, Shane Mitchell, Tom Morrow and Seamie O Dowd. Dervish, who celebrate their 30th anniversary in 2019, have been described by The Irish Edition's Jamie O'Brien as "one of the best bands in any genre to ever come out of Ireland."
Among other glowing reviews, Jackie Hayden writes in Hot Press:"If you need an urgent injection of nourishment for your mind, body and spirit, treat yourself to this invigorating excavation of The Great Irish Songbook."
Dervish will give a live premiere to the album in a special show at the world-famous London Palladium on 19 September, at which they will be joined by David Gray, Kate Rusby and other guests to be confirmed soon. A full set of tour dates for the summer and autumn are also due to be announced imminently. The band will be interviewed by Scott Simon on NPR's Weekend Edition tomorrow (13).
The Great Irish Songbook is out now. Scroll down for the full tracklisting, and buy it here.
1) The Rambling Irishman (featuring Cathy Jordan)
2) There's Whiskey in the Jar (featuring The SteelDrivers)
3) Molly Malone (featuring Imelda May)
4) The Galway Shawl (featuring Steve Earle)
5) She Moved Through The Fair (featuring Andrea Corr)
6) The Rocky Road to Dublin (featuring Brendan Gleeson)
7) Down by the Sally Gardens (featuring Kate Rusby)
8) On Raglan Road (featuring Vince Gill)
9) Dónal Óg (featuring Cathy Jordan)
10) The Fields of Athenry (featuring Jamey Johnson)
11) The May Morning Dew (featuring Rhiannon Giddens)
12) The West Coast of Clare (featuring David Gray)
13) The Parting Glass (featuring Abigail Washburn)
Format:
UK English