Trent Reznor And Atticus Ross To Score David Fincher's 'The Killer'
The film is set to arrive in November.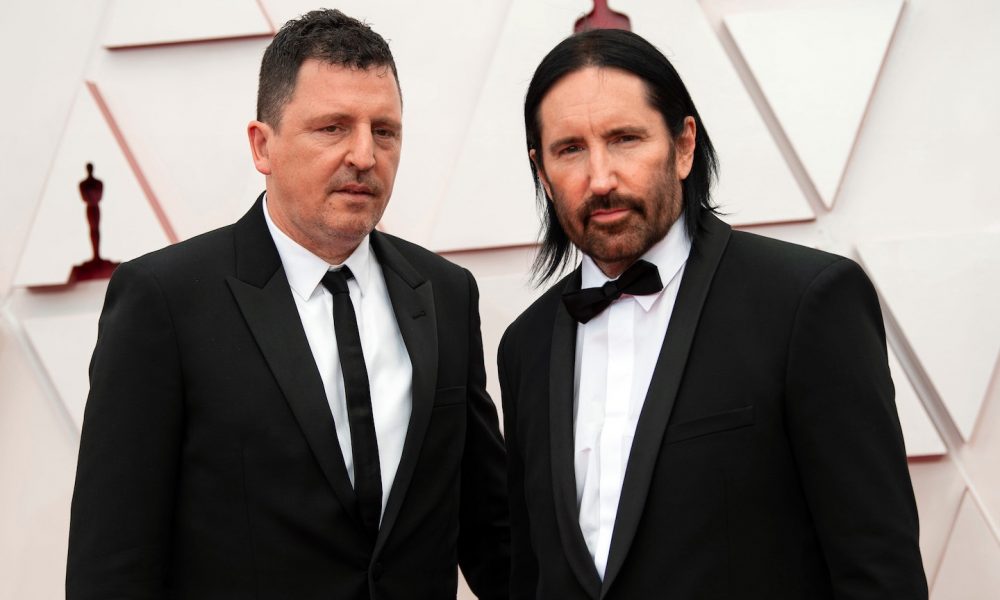 Trent Reznor and Atticus Ross will re-team for a fifth time to score David Fincher's 2023 film, The Killer.
The two Nine Inch Nails bandmates have collaborated with Fincher on all four of his previous films, starting with 2010's Oscar-winning score for The Social Network and continuing with the Grammy-winning The Girl with the Dragon Tattoo, then Gone Girl, and most recently, Mank.
The Killer is based on a French graphic of the same name (Le Tueur) by artist Luc Jacamon and writer Matz. The neo-noir film is due out November 10 on Netflix, and will star Michael Fassbender as an assassin who starts to psychologically buckle after he develops a conscience. The cast also includes Charles Parnell, Arliss Howard, Sophie Charlotte, and Tilda Swinton.
Back in 2021, the duo scored the Pixar smash-hit Soul. That work earned them the award for Best Original Score at the 2021 Golden Globe Awards. A contrast to Reznor and Ross' scores for typically darkened and challenging material, the Nine Inch Nails frontman even joked that his work on Soul marked the first time he could let his children watch the very project he was scoring. "This is the first work of art I've ever made that I can show to my kids," Reznor said in his acceptance speech.
The Nine Inch Nails members were also competing against themselves in the category, having also bagged a nomination for their work on David Fincher's aforementioned inside-Hollywood film, Mank.
Speaking of the Soul score, Reznor and Ross previously told Heroic Hollywood that the soundtrack is not "of this Earth."
Reznor added: "Our first step is always to listen and really try to understand where the filmmakers are coming from: what they're seeing, what they're imagining.
"We spent a lot of time discussing how you're supposed to feel when you're first exposed to the Soul world. Then we went back to our studio, which is filled with a variety of real, imagined and synthetic instruments, and spent the first chunk of time experimenting with different arrangements and different instruments and seeing what felt emotionally right to create the fabric of this world."