Hear K-Pop Stars TRI.BE Cover Queen's 'A Kind Of Magic'
The group is one of seven acts reimagining the Queen classic for Coke Studio.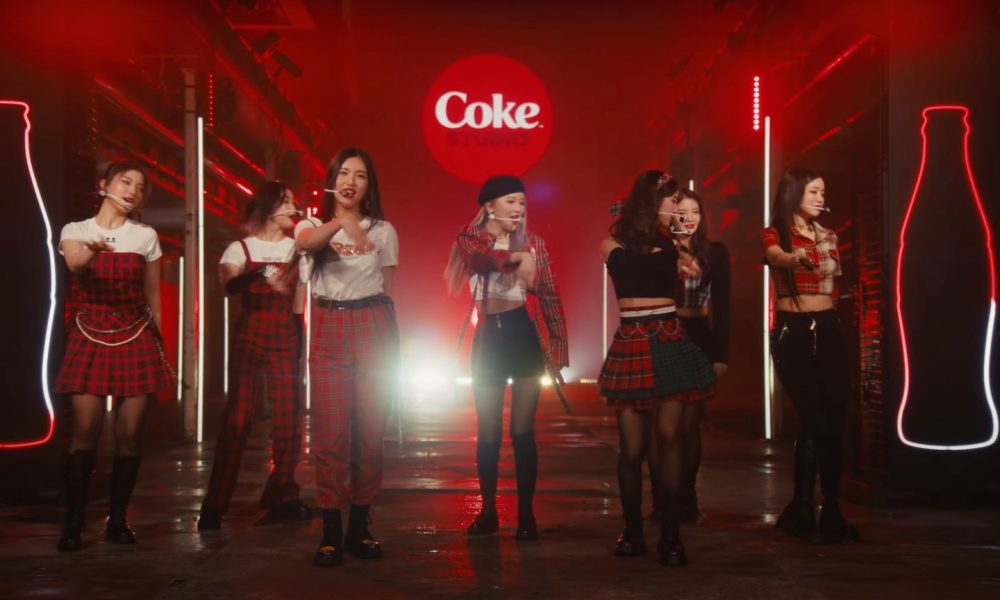 Multi-lingual K-Pop girl band TRI.BE have hit the Coca-Cola-founded Coke Studio for their contribution to the reimagined version of Queen's classic "A Kind of Magic."
The project has come to life through a global film titled The Conductor that features seven artists collaborating to reimagine the iconic Queen track.
TRI.BE - A Kind Of Magic (Live Performance at Coke Studio)
TRI.BE turn the song into a pop-rock anthem, and the accompanying video features the group highlighted by Coca-Cola's signature red and black colors as they belt out the legendary track.
The Conductor pays homage to the legendary rock band Queen through a unique collaboration that encapsulates the multicultural magic at the core of the Coke Studio platform. The two minute film centers on a re-recording of Queen's iconic "A Kind of Magic" melody, produced in an extraordinary collaboration with global breakthrough artists who each bring their own unique style to the music, reimagining the track for a new generation.
The artists include Grammy nominated American R&B sensation Ari Lennox; British singer songwriter Griff; Turkish electro-pop producer Ekin Beril; Latin urban pop powerhouse Mariah Angeliq; Nigerian singer songwriter and producer Tems; Canadian-Indian rapper and producer Tesher; and the aforementioned K-Pop girl band TRI.BE.
"Coke Studio is a direct extension of Coca-Cola's Real Magic philosophy," said Pratik Thakar, Head of Global Creative Strategy and Content, Coca-Cola. "It celebrates the unique ability of music to unite and uplift and provides a connection point for fans around the world to come together and enjoy a new experience."
Last year, TRI.BE released their second single album, Conmingo, via Republic Records. It features the title track "Rub-A-Dum" and accompanying anthem "Loro." With Conmingo, the group amplifies their signature "Girl Swag," radiating self-confidence and joy.
As a high-energy call-to-arms, "Rub-A-Dum" nods to the timeless tale of the Pied Piper and invites fans to follow with the clarion call, "Everybody come play with TRI.BE," making it irresistible not to. On "LORO"―Spanish for "Parrot"―the band preach about finding confidence in your true self. Musically, the multinational group fuses a refreshing mix of dancehall and reggaeton beats.
TRI.BE's name comes from the combination of the words "triangle," which signifies the most perfect shape, and "being," leading to the slogan, "We are perfect as we are." The group conveys the message of self-love and confidence by unapologetically flaunting their key concept of "Girl Swag." Last year, the group was featured as a NOW What's Next artist on last year's NOW 78 release with their song "Doom Doom Ta."