Troye Sivan's New Concept EP, 'In A Dream' Is Out Now
The EP's stand-alone single, 'Easy' amassed over 11 million combined global streams in the first week of release and now tops 36 million streams.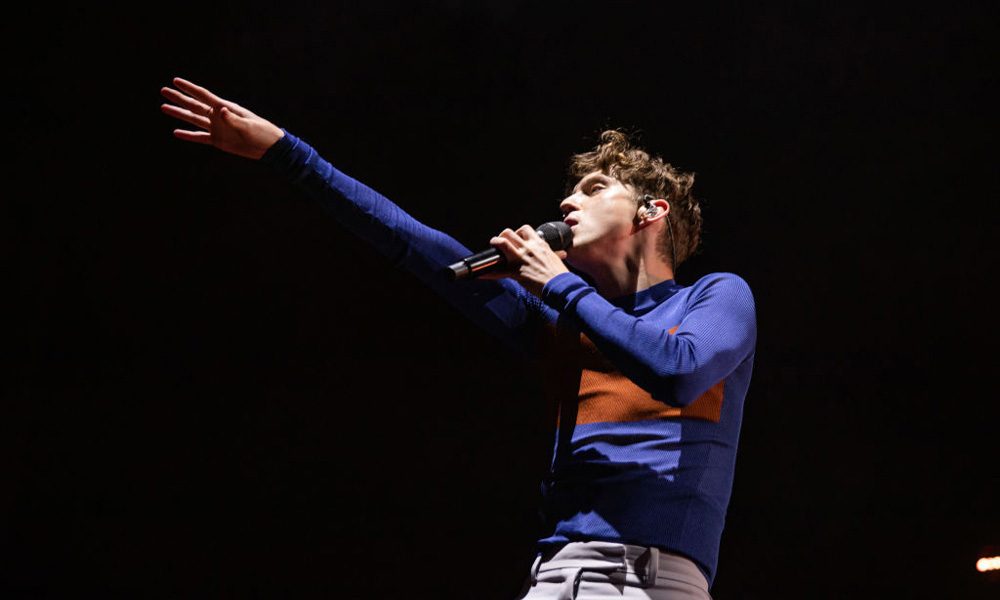 Troye Sivan's acclaimed new six-song concept EP, 'In A Dream' is out now on Capitol Records.
USA Today placed the 'In A Dream' EP on its list of "10 albums you need to hear this month," noting that "Aside from Taylor Swift…no other artist has better captured our quarantine blues than Troye Sivan." The Associated Press said, "It's a perfectly-timed appetizer for an evolving artist – a wistful and experimental musical postcard for an uneasy era." Sivan recorded five of the EP's six songs with producer Oscar Görres (The Weeknd, MARINA, Tove Lo) between Stockholm and Los Angeles, just prior to the lockdown.
The leadoff track, "Take Yourself Home," trended at #1 on Twitter worldwide following its release earlier this year and has now attained over 92 million cumulative global streams. The New York Times hailed "Take Yourself Home" as an "understatedly lush quasi-soul thumper." PAPER said, "It's perhaps the first great song to come out of our collective apocalyptic state of mind during the COVID-19 outbreak."
In the lead-up to 'In A Dream's release, the singer also shared the single "Easy" – which amassed over 11 million combined global streams in the first week of release and now tops 36 million streams – and "Rager Teenager!" along with self-directed videos for the tracks. Each song appeared on more than 40 New Music Friday playlists.
Troye Sivan - Rager teenager!
Vulture said, "'Easy' is a pixelated cloud, a night drive to nowhere, a neon-blue bubble bath, a fizzy cola gummy." Naming it as one of the "10 songs you need in your life this week," The FADER praised Sivan's "laser focused intent to push into a more sophisticated, emotionally-torn pop realm." Billboard hailed "Easy" as a "crying-on-the-dancefloor anthem…[that] boasts a synth-heavy earworm melody and heartbreaking lyrics that will have you dancing and dreaming about your ex."
Last week marked the sixth anniversary of the release of Troye Sivan's first major label EP, 'TRXYE', which charted in the top five of the Billboard 200 and included the single "Happy Little Pill." In his career to date, Sivan has amassed over eight billion combined global streams. His sophomore album, Bloom (Capitol Records), was named as one of the best albums of 2018 by critics at Rolling Stone, USA Today, Billboard, OUT, NPR Music, The Guardian and numerous other publications.
'In A Dream' is out now and can be bought here.