Twice's 'Formula of Love: O+T=<3' Debuts At No.3 On Billboard Charts
The high chart ranking for 'Formula of Love: O+T=<3,' comes on the heels of the group's recently announced and highly anticipated arena tour, 4th World Tour Ⅲ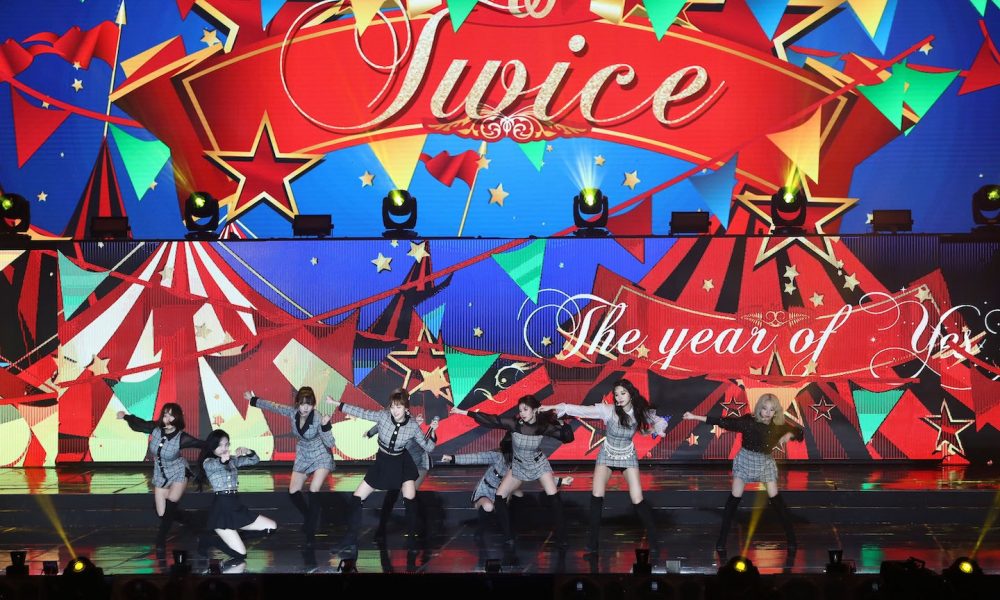 TWICE are celebrating a No.3 debut on the Billboard 200 Album chart for their third studio album Formula of Love: O+T=<3.
Marking TWICE's second top 10 debut this year, the album has been led by its first hit single "SCIENTIST," which recently topped Billboard's Real-Time Hot Trending Songs Chart, and was performed on MTV Fresh Out Live. The track's music video has garnered over 50-million views to date.
The high chart ranking for Formula of Love: O+T=<3, comes on the heels of the group's recently announced and highly anticipated arena tour, 4th World Tour Ⅲ, marking the group's first US visit since 2019's TWICELIGHTS tour. The multi-city trek is set to kick off with three shows in Seoul on December 24th followed by five shows in the United States in early 2022.
2021 has been a momentous year been for TWICE. In October, they released their first full English-language single, "The Feels," which marked the K-Pop powerhouses' first career entry on the Billboard Hot 100 and earned the group multiple top 10 placements across various charts. They also performed the single on The Tonight Show Starring Jimmy Fallon and GMA3. Earlier this year, they performed on TIME 100 Talks, The Kelly Clarkson Show, and The Ellen DeGeneres Show, and in June, they released their 10th mini album, Taste of Love. The album debuted at No.6 on the Billboard 200 chart and the music video for the album's lead track, "Alcohol-Free," was nominated for an MTV Video Music Award for "Best K-Pop."
Throughout the last six years, TWICE has become a globally renowned phenomenon, rapidly taking the U.S. and beyond by storm – including the moment they graced Allure Magazine's May 2020 cover. Their 2020 chart-topping albums, MORE & MORE and Eyes wide open, were included in TIME, Billboard, Teen Vogue, PAPER, and BuzzFeed's roundup of top albums of the year.
MORE & MORE also marked the first time TWICE have been included in Billboard's Artist 100 and Billboard 200 lists, becoming the fifth all-female musical act from their country to rank on the 200 chart. In addition, Eyes wide open hit the top five slot on the all-genre iTunes US Album Sales Chart, debuted at No.8 on Billboard's World Albums chart, and ranked No.72 on the Billboard 200 Chart.