TWICE Reveals Release Date For Third Studio Album 'Formula of Love: O+T=<3'
The album will arrive on streaming services on November 12.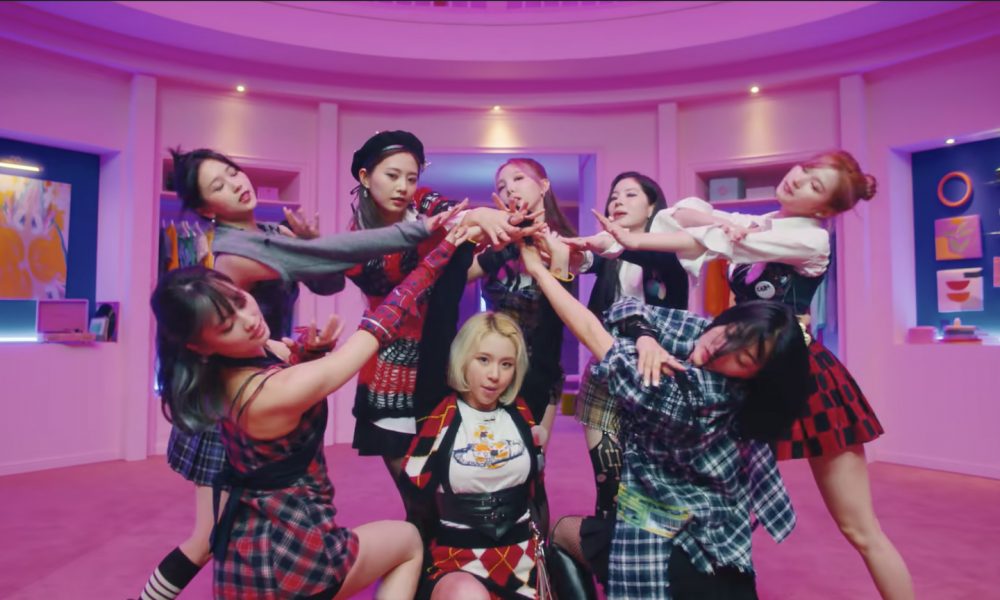 K-pop supergroup TWICE has announced that its latest album, Formula of Love: O+T=<3, will hit streaming services on November 12. The project marks the girl group's third full-length studio album.
TWICE officially announced Formula of Love: O+T=<3 on Twitter after teasing the project at the conclusion of its music video for "The Feels," the group's first original English single.
The visual ended with a highlighting shot of a poster that teased a full-length album and an upcoming international tour in addition to a celebration of the group's six-year anniversary.
[4K] "The Feels" The Tonight Show Starring Jimmy Fallon Full Performance
The group at this time is made up of nine members: Sana, Tzuyu, Momo, Nayeon, Jihyo, Mina, Dahyun, Chaeyoung, and Jeongyeon – who has been on a hiatus from TWICE for the past few months citing anxiety.
With Formula of Love: O+T=<3 on the way, TWICE gears up to release its first full-length album since last year's Eyes Wide Open. Since that release, the group has shared the Japanese project Perfect World and the mini-album Taste of Love which features the popular single "Alcohol-Free."
The aesthetic of the Formula of Love: O+T=<3 era thus far has differed greatly from the summery theme of Taste of Love. Following the album's announcement, TWICE took to Instagram to share multiple sets of photos of its members in a science lab. Accessorized with test tubes, beakers, and goggles, the group's members are photographed in front of a white board outlining scientific formulas for love. The eight separate posts containing multiple photos have amassed millions of likes since being uploaded.
Formula of Love: O+T=<3 will be made available for pre-order ahead of its release starting on Monday, October 11 at 10 a.m. EST and Tuesday, October 12 at 11 a.m. KST.
Ahead of Formula of Love: O+T=<3, listen to the best of TWICE on Apple Music and Spotify.