Watch Margo Price and Nathaniel Rateliff Perform 'Twinkle Twinkle' on 'CMT Crossroads'
The full concert airs this Friday, March 26.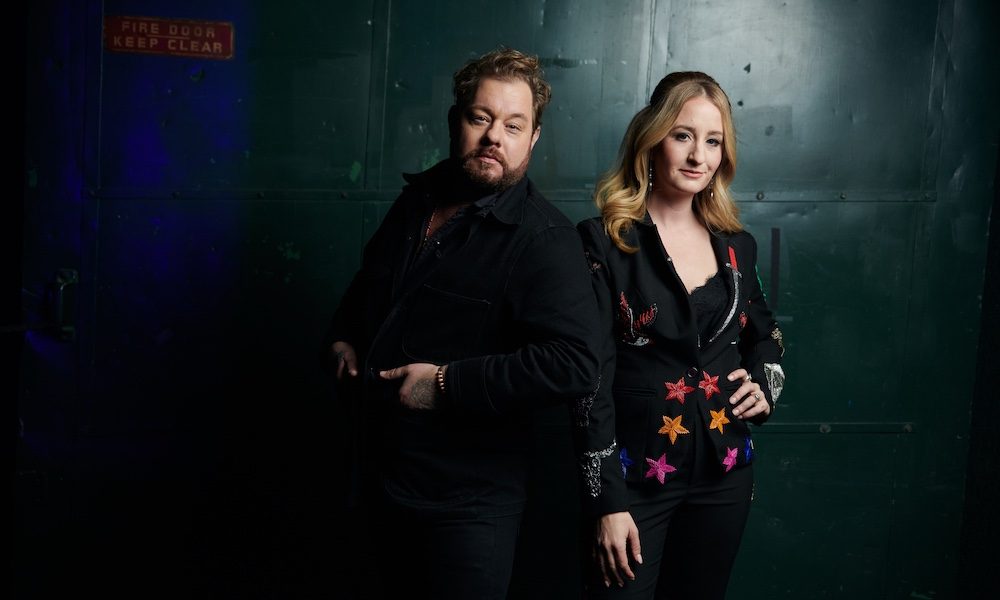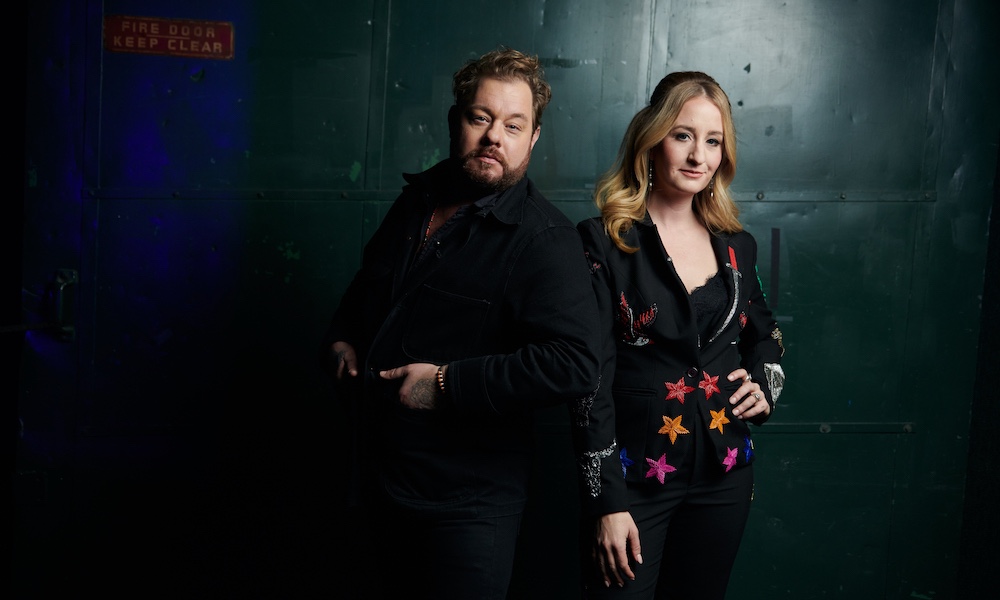 A new clip finds Margo Price and Nathaniel Rateliff delivering a scorching rendition of Price's "Twinkle Twinkle" from their CMT Crossroads performance. The full episode airs tomorrow at 10:00 pm EST and marks the return of the long-running series after a year-long hiatus.
The blues-rock "Twinkle Twinkle," which appears on Price's latest album, That's How Rumors Get Started, depicts the harsh realities of life as a touring musician. Earlier in the month, CMT offered a preview of the artists performing "Say It Louder," a track off Rateliff's 2018 album with his band, The Night Sweats, Tearing At The Seams.
Nathaniel Rateliff & Margo Price Perform Price's "Twinkle Twinkle" | CMT Crossroads
Fans can also catch a sneak peek of the duo covering Creedence Clearwater Revival's "Wrote a Song for Everyone." The ballad, which appears on the legendary band's 1969 LP Green River, showcases both artists' soulful vocals.
In an earlier statement, Rateliff said "Through the last five years the band and I constantly crossed paths with Margo Price and her band at Farm Aids, The Outlaw Fest, Newport Folk, and more places… I have loved watching her and the band play. She is a hell of a performer and songwriter."
Price added, "I am so excited to sing with my friend Nathaniel and both of our bands at Crossroads…we have never sang together on our own material. I'm really looking forward to collaborating after all this time."
Rateliff, meanwhile, recently appeared on Saturday Night Live, where he performed his new single "Redemption," a song written for the Apple Original film, Palmer, starring Justin Timberlake. The two-song set also included "A Little Honey," off Tearing At the Seams.
Last year, the artist released his first solo LP in seven years, And It's Still Alright. The reflective album found Rateliff exploring love, loss, and perseverance in his lyrics.
This month, the Colorado-based artist teamed up with local chain Snarf's Sandwiches to create "The Rateliff." For the next week, a portion of proceeds from the signature sandwich (which includes turkey, Swiss cheese, extra bacon, all toppings, and extra hot peppers) will benefit hunger relief organizations in the area.
Listen to the best of Nathaniel Rateliff on Apple Music and Spotify.