Watch Tyler Bryant & The Shakedown Go 'Beyond The Bus' In New Animated Video
The band's new album, 'Pressure' is also scheduled for released through Snakefarm Records on October 16.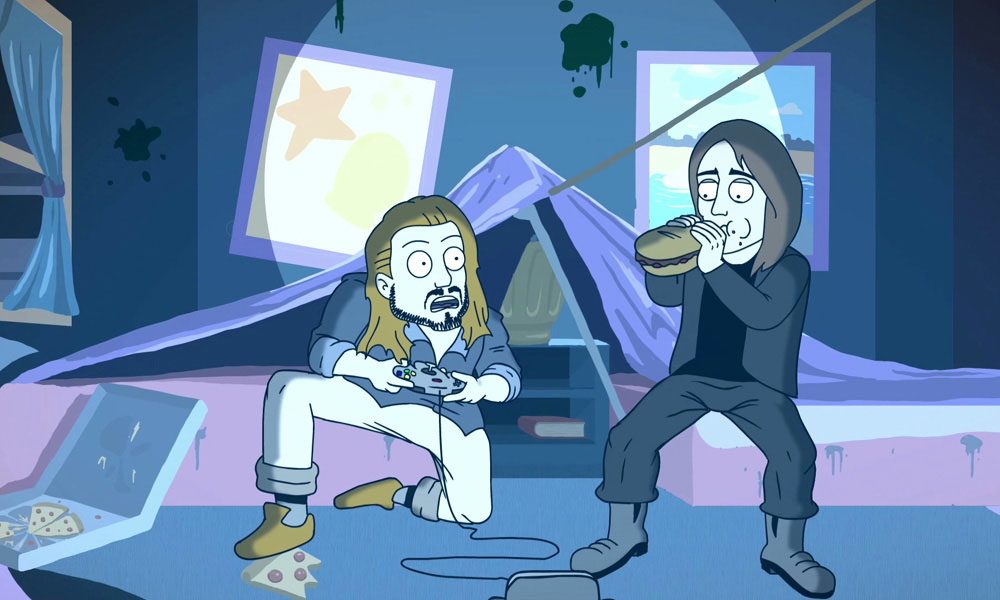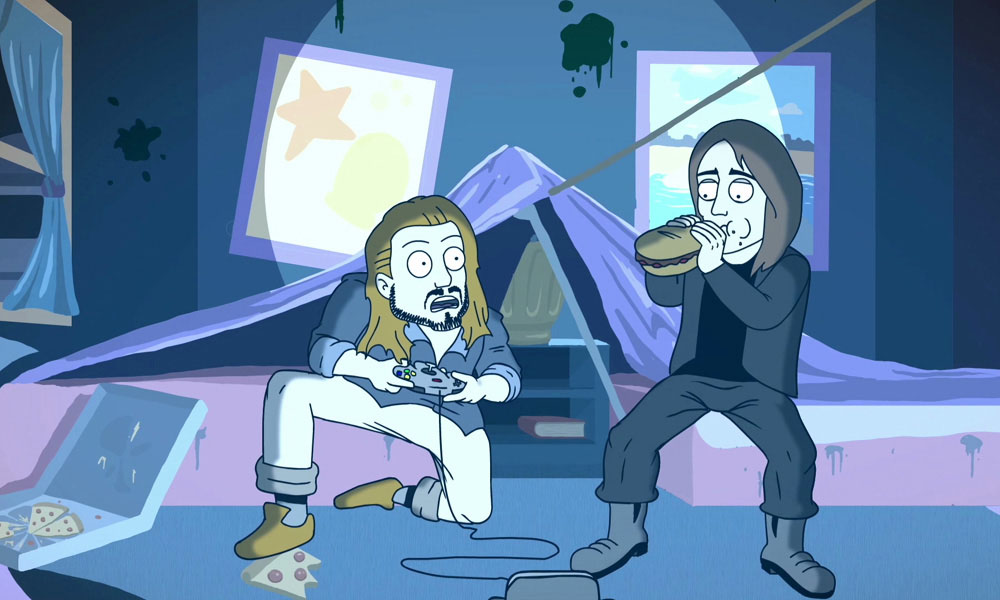 Hard-working- and equally hard-rocking – Nashville-based outfit Tyler Bryant & The Shakedown are the latest artists to receive the animated video treatment in uDiscover Music's on-going series, 'Beyond The Bus'.
Filmed exclusively for uDiscover Music, 'Beyond The Bus' has already showcased tales of ribald rock'n'roll revelry from Eagles Of Death Metal's Jesse Hughes and irrepressible Aussie rockers Airbourne. Indeed, it's fair to say that only bands with an unquenchable thirst for the road and the more exotic fare available at rock's top table are likely to be immortalised in this series.
Tyler Bryant and his team recently announced the release of their fourth album, Pressure, which will be issued by Snakefarm Records on October 16. However, while their new album was written and recorded while adhering to the restrictions of the COVID-19 lockdown, their turn in the 'Beyond The Bus' series harks back to the time when Tyler Bryant and company were touring relentlessly in support of their previous album, Truth & Lies – most specifically when they were playing in Indianapolis.
To discover how the story ends, you can watch the video in full below, but if you scroll down, you can read about how it all starts to unfold.
Tyler Bryant & The Shakedown | Beyond The Bus
"It was a full moon and the night of the Indy 500 [race]", Bryant says. "People are partying and drinking and all sorts and [guitarist] Caleb [Crosby] and I are sharing a hotel room, like we often do on the road.
"I had to make a phone call, so I put the latch on the door when I went out. I just kinda felt sick while I was out, like something wasn't right.
"Yeah, you were gone for almost an hour", Crosby chips in.
"So I go back and see the door's still cracked open and there's this bag sitting there, I know it's not mine or Caleb's," Bryant continues.
"I push the door open and there's this guy, just hovering over Caleb and watching him while he's sleeping. I go into full on panic mode, thinking Caleb could be dead, so I have to kill this guy. I launch myself at this guy and the next thing I've got my hands around his throat…"
"I think you're meant to shout 'Fire!' in that situation to get help", Crosby laughs. "But anyway, eventually, I wake up to see Tyler with his hands around this dude's throat and completely losing it. Oh man, it was freaky. I mean, who does something like that?"
Listen to the best of Tyler Bryant & The Shakedown on Apple Music and Spotify