'Truth And Lies': Tyler Bryant & The Shakedown Prove Rock Is Alive And Well
Reminding us why we still need rock music with passion, 'Truth And Lies' finds Tyler Bryant & The Shakedown continuing their ascent to rock god status.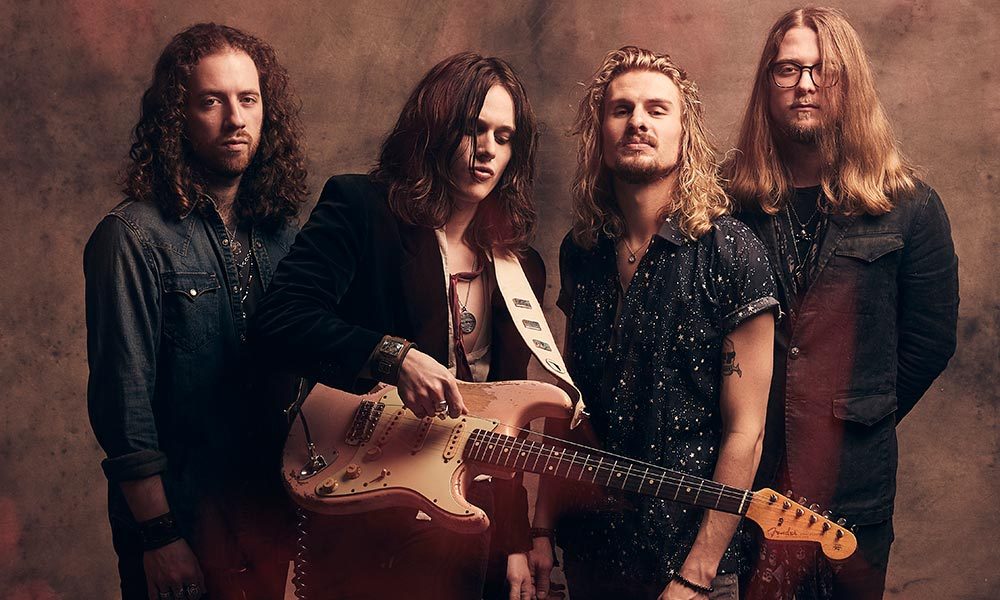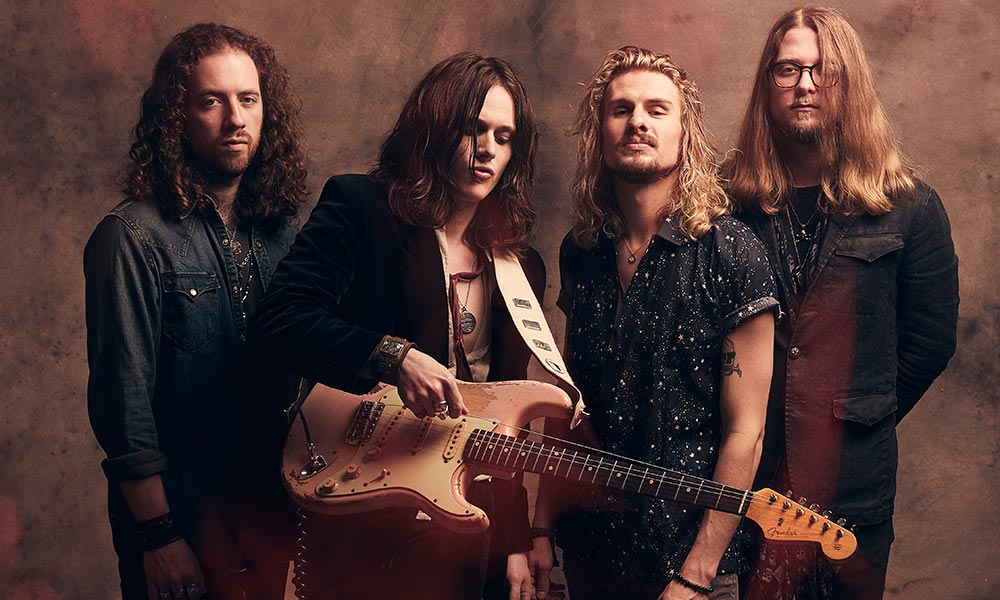 While the doom-mongers have repeatedly told us rock'n'roll is dying, it's obvious that Tyler Bryant And The Shakedown clearly don't believe a word of it. Indeed, the fast-rising Nashville quartet's pointedly-titled third album, Truth And Lies, suggests that, in their capable hands, rock'n'roll won't just survive, it will thrive.
"We've been waiting for those doors to open"
"You know, I think it's a good time for a movement to happen," Bryant says. "We've been patiently waiting for these doors to get kicked open so we can cannonball through with our version of what the rock'n'roll flag should be."
Of course, anyone who's been following these talented Southern boys' progress over the past few years knows just how proudly they've flown that flag. Since bassist Noah Denney, drummer Caleb Crosby and guitarist Graham Whitford (the son of Aerosmith's Brad Whitford) coalesced around their precocious, Texan-born frontman in 2009, they've evolved into a formidable outfit. The Shakedown's 2013 debut, Wild Child, yielded support slots with giants such as AC/DC, Deep Purple and Guns N' Roses, while 2017's self-titled sophomore album strongly hinted that a mainstream breakthrough was lurking right around the corner.
A songwriter of serious repute
Released through Spinefarm Records, the explosive Truth And Lies can only further Bryant and co's cause. The result of a relentless splurge of creativity, it began with the band demoing over 50 songs in Bryant's Nashville home studio and then decamping to Studio G in New York's Williamsburg district, with Grammy-nominated producer Joel Hamilton (The Black Keys, Tom Waits), where they worked quickly, ensuring the music was captured with as few overdubs as possible.
Tyler Bryant & The Shakedown - Shock & Awe
The record they've emerged with is another terrific collection that respects rock'n'roll's lineage while bringing it bang up to date with generous helpings of youthful vitality. Truth And Lies is arguably a little rawer than its predecessor – with The Shakedown gleefully cranking the amps on blistering rockers such as 'Drive Me Mad', the adrenalised empowerment anthem 'On To The Next' and the blistering 'Shock And Awe' – but it's every bit as long on diversity.
Indeed, if there's one thing Truth And Lies makes plain, it's that Tyler Bryant is fast developing into a songwriter of serious repute. He's now capable of putting his singular stamp on material as eclectic as the witty, 'Born Under A Bad Sign'-esque 'Judgement Day' and the turbulent alt.rocker 'Couldn't See The Fire', while ballads showcasing his vulnerable streak, including the redemptive 'Shape I'm In' and the heartfelt 'Out There' ("Love will break your heart/Life will break your bones"), are also fast becoming his forte.
Tyler Bryant & The Shakedown - On To The Next (Lyric Video)
"We don't fit in your silly little box"
Truth And Lies, then, is a significant addition to Tyler Bryant And The Shakedown's increasingly essential body of work. It demonstrates exactly why this tenacious Nashville outfit let their freak flag fly high and reminds us that we still need rock'n'roll when it's played with this much passion and exhilaration.
"It's about what it's always been about, resilience and rebellion," Bryant says. "It's about flying your flag regardless of what everyone else is doing, and regardless of what everyone else thinks you should be doing.
"We could have listened to all those people who asked us where we fit in and tried to put us in a box," he adds, "but we don't fit in your silly little box. It's about blowing up those boxes."
Truth And Lies can be bought here.
Format:
UK English