Tyler Hubbard Releases Debut Solo Album And Unofficial 'Small Town Me' Video
The album also includes Country Airplay chart No.1 '5 Foot 9' and his current single 'Dancin' In The Country.'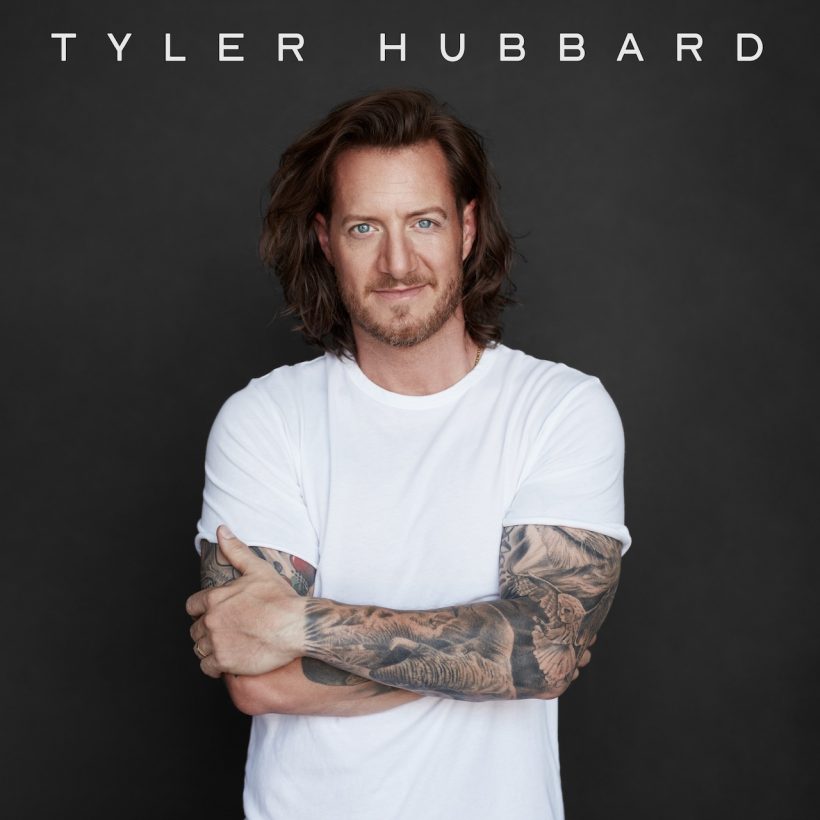 Tyler Hubbard today (27) releases his self-titled debut solo album, alongside a new unofficial video for the song "Small Town Me," which he wrote with Chris LaCorte. The EMI Nashville artist co-produced the set with Jordan Schmidt and wrote or co-wrote all of its 18 songs.
The album also includes "5 Foot 9," which topped Billboard's Country Airplay chart, has some 290 million streams worldwide and was this week certified platinum by the RIAA. The tracklist also features Hubbard's current single "Dancin' In The Country."
Tyler Hubbard - Small Town Me (Unofficial Video)
Says the former member of Florida Georgia Line: "I'm incredibly grateful this day has come, and extremely excited for the fans to hear this album. I'm thankful to all the co-writers and my producer, Jordan Schmidt, who helped make this a reality. Most artists don't get the chance to release a second 'first' album, and I'm ready for everyone to experience this music we've worked so hard on."
Last night, Hubbard gave an exclusive performance from the album in New York, and took part in a Q&A, as a part of City Sessions from Amazon Music, which streamed live on the Amazon Music channel on Twitch and the Amazon Music app. Today, a special performance by the artist in front of a live studio audience will air on SiriusXM's The Highway (channel 56), hosted by Storme Warren. The special airs at 12 noon ET and streams on the SXM App.
Next Monday (30), Hubbard will make his late-night television debut as a solo artist with a performance of "Dancin' In The Country" on The Tonight Show Starring Jimmy Fallon. On January 31, Hubbard will also perform the song on Good Morning America, and in a packed schedule, he will headline a sold-out show at New York's Bowery Ballroom the same day.
Buy or stream Tyler Hubbard.
The full tracklist is:
1. Dancin' In The Country (Written by Tyler Hubbard, Jon Nite, Ross Copperman, Keith Urban)
2. 5 Foot 9 (Written by Tyler Hubbard, Jaren Johnston, Chase McGill)
3. Baby Gets Her Lovin' * (Written by Tyler Hubbard, Jesse Frasure, Canaan Smith)
4. Everybody Needs A Bar (Written by Tyler Hubbard, Jordan Schmidt, Zach Kale)
5. Me For Me (Written by Tyler Hubbard, Russell Dickerson, Thomas Rhett)
6. Tough (Written by Tyler Hubbard, Jordan Schmidt, Bebe Rexha)
7. I'm The Only One (Written by Tyler Hubbard, Chris Loocke, Rhett Akins)
8. She Can (Written by Tyler Hubbard, Parker Welling, Casey Brown)
9. Small Town Me (Written by Tyler Hubbard, Chris LaCorte)
10. Inside And Out (Written by Tyler Hubbard, Jordan Schmidt, Trevor Rosen, Brad Tursi)
11. Out This Way (Written by Tyler Hubbard, Chris LaCorte, Josh Miller)
12. By The Way (Written by Tyler Hubbard, Corey Crowder, Canaan Smith)
13. Paradise (Written by Tyler Hubbard, Rodney Clawson, Zach Kale)
14. How Red (Written by Tyler Hubbard, Andy Albert, Tofer Brown)
15. 35's (Written by Tyler Hubbard, Jordan Schmidt, Michael Tyler)
16. Leave Me Alone (Written by Tyler Hubbard, Ashley Gorley, Benjamin Johnson)
17. Miss My Daddy (Written by Tyler Hubbard)
18. Way Home (Written by Tyler Hubbard, Corey Crowder, Canaan Smith)
*Produced by Tyler Hubbard, Jordan Schmidt and Jesse Frasure