Tyler Hubbard Releases 'Me For Me' Ahead Of Self-Titled Debut Solo Album
The former Florida Georgia Line member wrote the new song with fellow artists and friends Russell Dickerson and Thomas Rhett.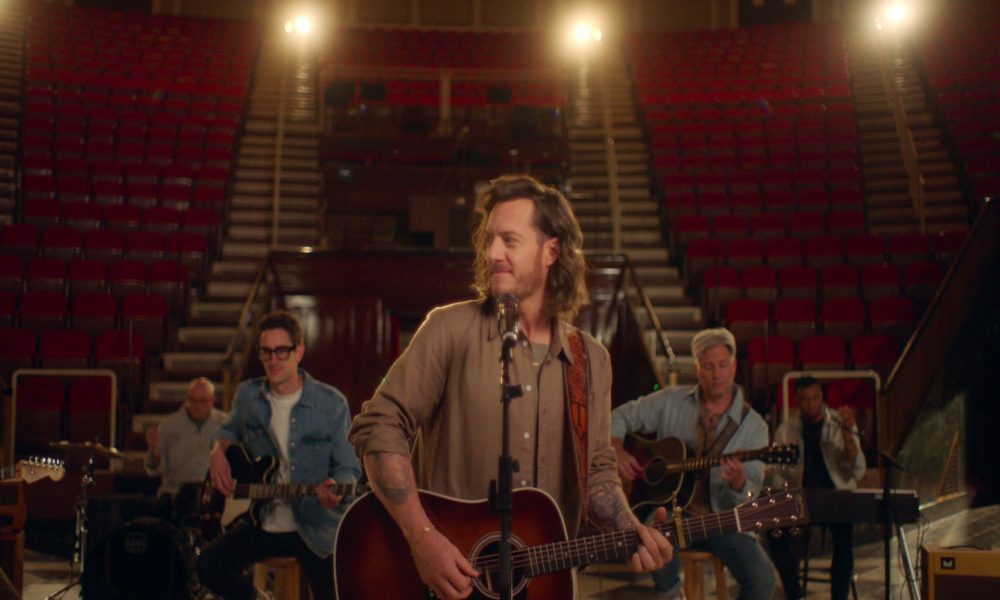 Tyler Hubbard has released the new track "Me For Me," ahead of the January 27 arrival of his self-titled debut solo album.
The EMI Records Nashville recording artist and former member of multi-million-selling country favorites Florida Georgia Line wrote the new song with fellow artists and friends Russell Dickerson and Thomas Rhett, and produced it with Jordan Schmidt. His other credits include work with Mitchell Tenpenny and Ingrid Andress.
"Me For Me" is accompanied by an unofficial music video, one of nine such clips now available by Hubbard. American Songwriter notes that the track finds him "leaning toward the realm of traditional country…Hubbard is backed by an acoustic-style melody with hints of a waning steel guitar."
Tyler Hubbard - Me For Me (Unofficial Video)
"We set aside a few hours and just thought we'd see what happens," says Hubbard of the songwriting date. "We ended up writing 'Me For Me,' which quickly became one of my favorites because it really felt personal and real. I love when an unexpected song falls out of thin air, especially with two of your best buds. I couldn't wait to get into the studio with Jordan and bring the song to life."
Billboard Country Update notes that the 18 songs on the new set "sound a touch more raw than his FGL roots." His first album in his own name will also feature his country airplay No.1 of 2022, "5 Foot 9," which has been certified gold by the RIAA, and has global streams of nearly 270 million.
It will additionally contain Hubbard's current single "Dancin' In The Country," which stands at No.40 on Billboard's Country Airplay chart dated January 14 and already has more than 30 million streams. Co-written with Jon Nite, Ross Copperman, and the notable addition to the session of Keith Urban, it was the lead and title track of his six-song EP last summer, which debuted at No.1 on the Heatseekers chart.