Virtual Edition Of U2 Conference Announced For October
Taking place October 18 – 24, this year's theme will focus on the Irish band's relationship to America.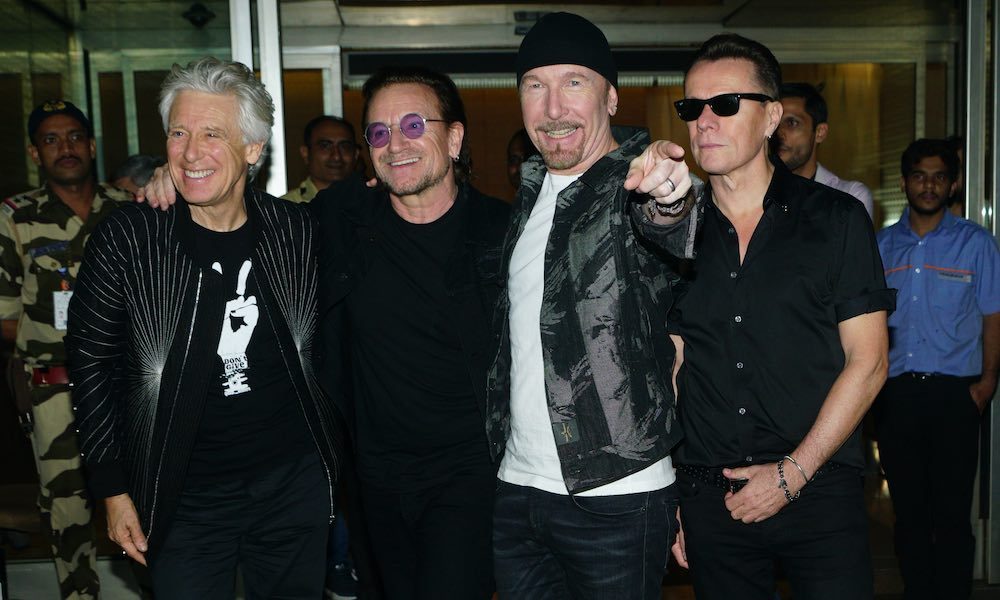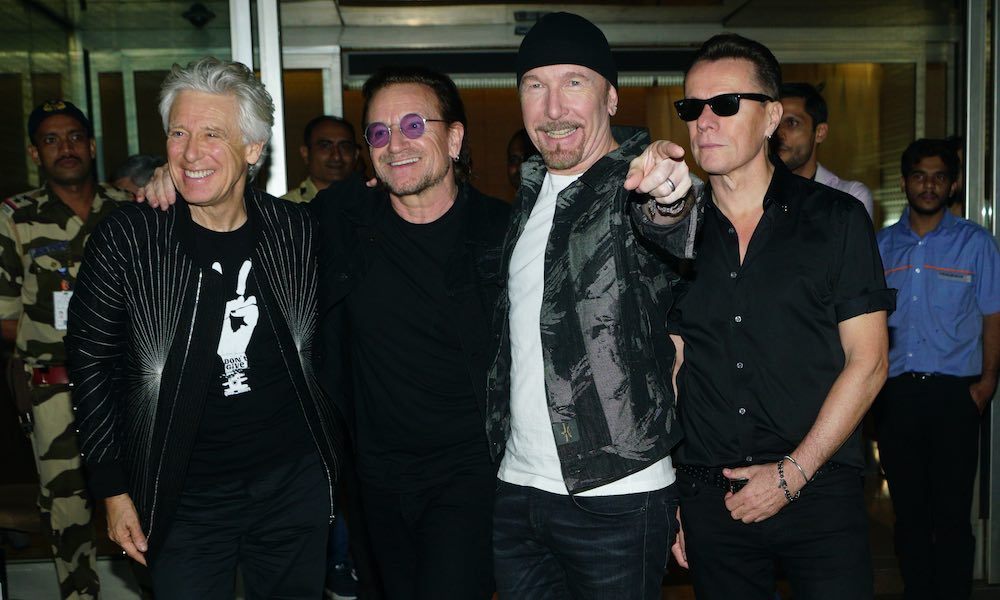 The U2 Conference, which brings together both fans and scholars for in-depth discussions about the legendary Irish band, has announced a theme and dates for their virtual 2020 edition, entitled "Heartland: U2's Looking For American Soul." This year's events, taking place October 18-24, will focus on the band's relationship to America through a series of online conversations, panels, and presentations.
Each year, according to their website, the U2 Conference seeks to further "a critical understanding and appreciation of the music, work and influence of U2 and U2 fandom." During this year's virtual edition, fans and students alike will ruminate on the band's storied association with the US.
"U2 loves, lives in and leverages America, all while feeling free to critique, correct and create America," states the conference's organizers. "We invite fans, students, and scholars to a week of online conversations and critical inquiry into U2's complicated history of looking for American soul. We'll be planning multiple formats for attendees to engage in presentations, connect with each other, and enjoy the conference community at different times throughout the week."
Previous editions of the conference, which have taken place in Sydney, Belfast, Cleveland, and Durham, featured such keynote speakers as author and Rolling Stone editor Anthony DeCurtis, filmmaker Richard Lowenstein, journalist Stuart Bailie, and Edge's guitar tech, Dallas Scho. The conferences also include a variety of research presentations, film screenings, performances, and more.
Those interested in participating or presenting at this year's U2 Conference can visit the organization's official website for more information.
In other U2 news, Bono and The Edge posted a cover of Led Zeppelin's iconic "Stairway to Heaven" yesterday on YouTube, as a tribute to their road crew. "There's one annoying aspect of an Irish crew that has to be said," said Bono, as he introduced the song. "Wherever you go in the world, whatever venue you're playing – whether it's the Olympia or 3 Arena or Madison Square Garden – you walk into the venue and it's a big moment, and you'll hear a song that we said, 'We'll never, ever play this.' And that's right, 'Stairway to Heaven.' These professionals believe they play this better than the band. And you know, it might be true."
The band also recently launched X-Radio on SiriusXM – a U2-dedicated channel that offers a trove of exclusive content, rarities, and regular talk shows hosted by the likes of The Edge and Bono.
Listen to the best of U2 on Apple Music and Spotify.