U2 Joins Zane Lowe To Discuss 'Songs Of Surrender' And More
Apple Music's Zane Lowe joins U2's Bono and The Edge on a road trip across the desert and a journey through 'Songs Of Surrender', their new collection of reworked classics out tomorrow.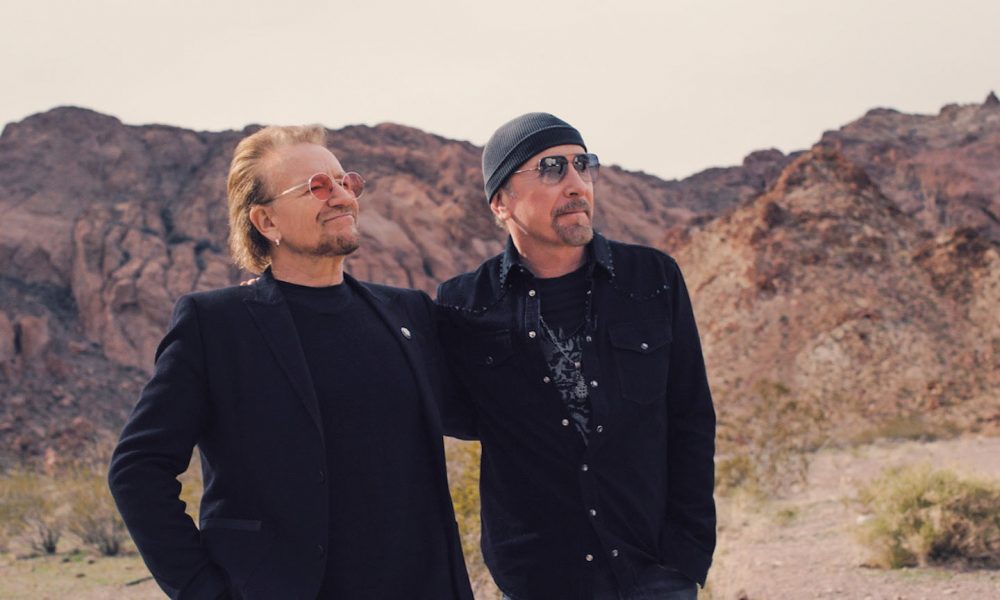 Apple Music's Zane Lowe joined U2's Bono and The Edge on a roadtrip to Joshua Tree to discuss Songs Of Surrender, their new collection of reworked classics out tomorrow, March 17.
In the extensive interview, the pair discuss the impetus for stripping down their songs for the project, the longevity and legacy of the band, Bono's unwavering devotion to the group, and why he most identifies as a songwriter, activism, and more.
U2: 'Songs of Surrender' & Reflecting on their Musical Legacy | Apple Music
Regarding the new project, The Edge said, "Our songs are the boss, and they were through this whole project. They told us what to do. I think it was a lot of opportunism because of the lockdown. Suddenly we had the space and time to just make music without there being any kind of pressure or any expectation. And this idea, I'd been knocking around for a while, to try some more of our songs in a stripped-down way that we had done over the years.
"In our show, we'd take a song 'Every Breaking Wave,' and we'd bring it down to piano, or 'Staring at the Sun,' bring it down to acoustic guitar and voice. This was a golden opportunity to see where it would take us. But also the joy of it was there was no necessity to put it out if we didn't like it. We could just do it and see how it worked. So we could really just enjoy the process. It was really amazing fun."
Added Bono, "It's both a vanity project and a grudge match. The grudge match is, we were trying to prove, or else maybe obfuscate, what if our songs could stand up with the best songs, our favorite songs. And so that was it. We wanted to see. It was some trepidation. Will they stand up? People say your songs are like your children. Wrong. Your songs are like your parents. They tell you what to do, how to dress in, and to turn up for work, in the video, whatever. They do boss you about the songs, but, after a while, if you're successful, and as a songwriter, songs become big. They're owned by other people, not you.
"And in with this collection, we were sort of trying to listen to them again and trying to think, well, first of all, will they hold up? Will they stand up to being broken down outside of the firepower of a rock and roll band like U2? Because the songs, if they're any good, they never end. But rock and roll bands, they do."