U2 Release Reimagined 'With Or Without You' From Upcoming 'Songs Of Surrender'
'We started to imagine what it would be like to bring these songs back with us to the present day,' The Edge has told fans.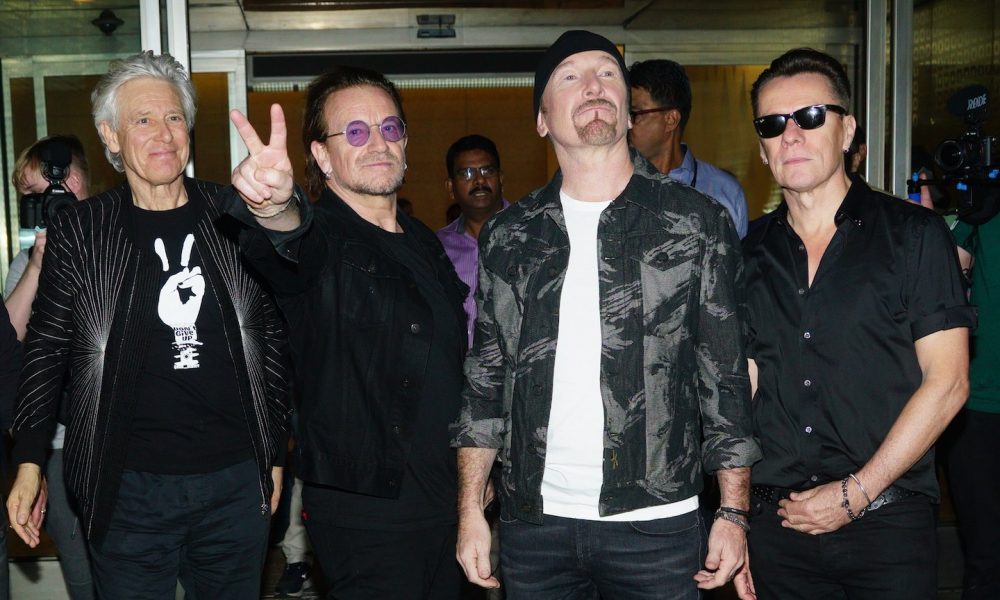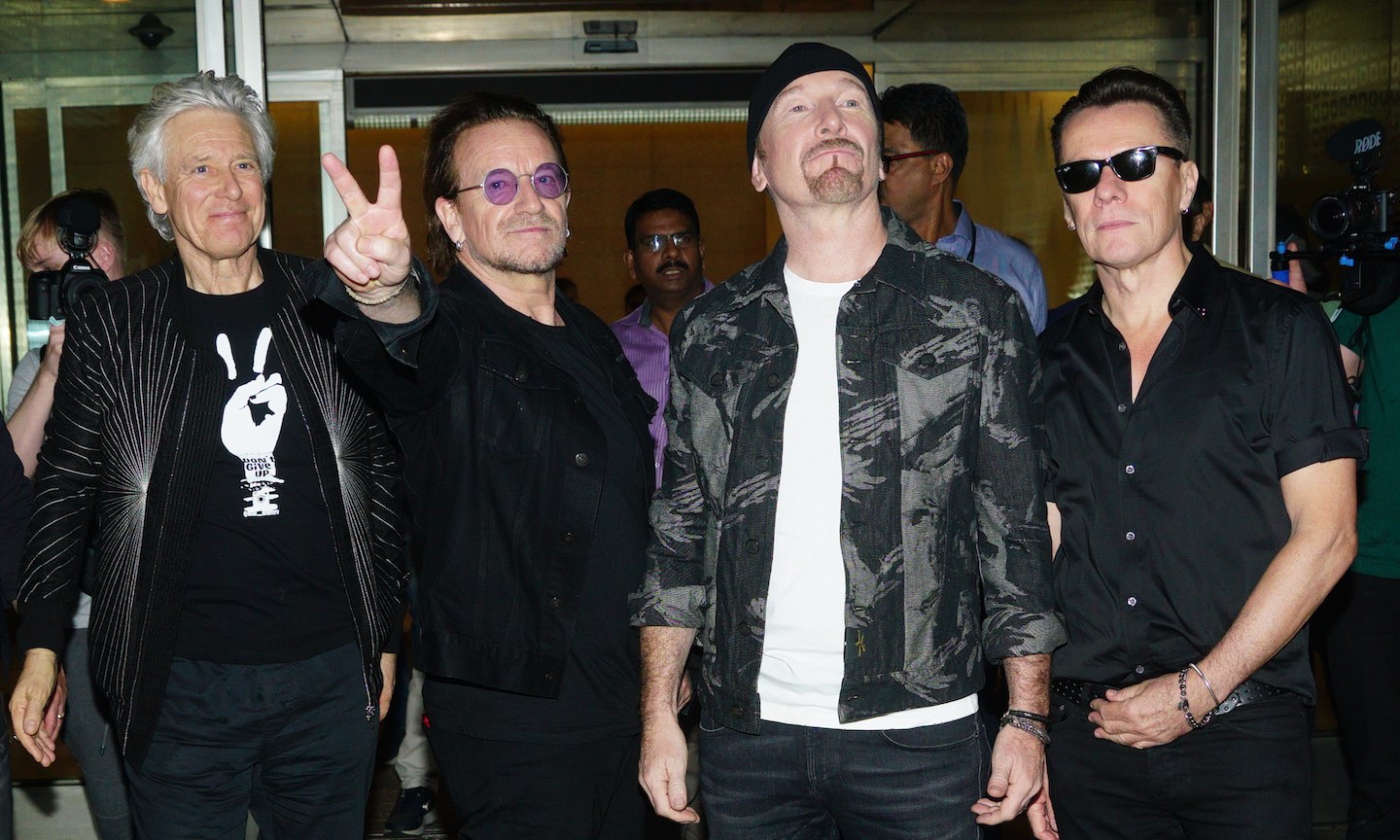 U2 have released their new version of their 1987 landmark "With Or Without You," which will feature on the upcoming Songs Of Surrender, on which they reimagine many of their most-loved songs.
Shop the best of U2's discography on vinyl and more.
The new version has an intimate, close-mic'd feel with striking vocals by Bono, and follows the recent debut of the band's new version of "Pride (In The Name Of Love)." The album will be out via Island and Interscope on March 17.
"With Or Without You," from U2's career-changing The Joshua Tree album, which has sold an estimated 25 million copies worldwide, was the quartet's first US No.1 single. It's also certified double platinum in both the UK and Italy, and platinum in Denmark, France and Portugal.
With Or Without You (Songs Of Surrender)
U2's The Edge has written and signed letters to some fans of the band to announce and explain the project. They have been appearing in numbered envelopes with the hash tag #U2SOS40, and subsequently shared on the band's fan account U2Songs. As the site reports, he writes: "When a song becomes well known its always associated with a particular voice. I can't think of 'Tangled Up in Blue' without the reedy timbre of Bob Dylan or 'All The Time in the World' without the unique voice of Louis Armstrong.
"So what happens when a voice develops and experience and maturity give it additional resonance? U2 have been around long enough to know what that is like. It's true for us all, but it's particularly true for Bono. The fact is that most of our work was written and recorded when we were a bunch of very young men.
"Those songs mean something quite different to us now. Some have grown with us. Some we have outgrown. But we have not lost sight of what propelled us to write those songs in the first place. The essence of those songs is still in us, but how to reconnect with that essence when we have moved on, and grown so much?
"Music allows you to time travel and so we started to imagine what it would be like to bring these songs back with us to the present day and give them the benefit or otherwise, of a 21st century re-imagining. What started as an experiment quickly became a personal obsession as so many early U2 songs yielded to a new interpretation.
"Intimacy replaced post-punk urgency. New keys. New chords. New tempos and new lyrics arrived. It turns out that great song is kind of indestructible. Once we surrendered our reverence for the original version each song started to open up to a new authentic voice of this time, of the people we are, and particularly the singer Bono has become. I hope you like our new direction."
Pre-order Songs of Surrender.