Longtime UB40 Rapper, Toaster Terence 'Astro' Wilson Dies At 64
Astro joined the chart regulars in 1979 and remained until 2013, when he, Ali Campbell and Mickey Virtue formed a breakaway version of the group.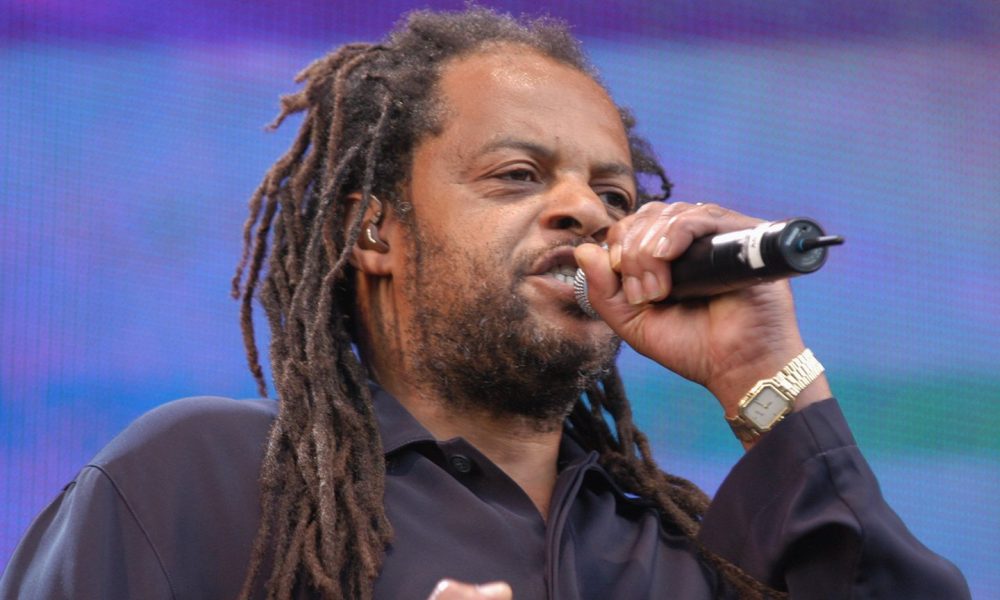 Terence Wilson, the former member of British reggae-pop staples UB40 who was widely known as Astro, died yesterday (6) after a short illness. He was 64.
The news arrives only three months after the death at 62 of UB40 co-founder, saxophonist and songwriter Brian Travers. A statement from the current version of the group in which Astro played with Ali Campbell and Mickey Virtue read: "We are absolutely devastated and completely heartbroken to have to tell you that our beloved Astro has today passed away after a very short illness.
"The world will never be the same without him. We ask you to please respect his family's privacy at this incredibly difficult time."
Astro joined the chart regulars in 1979, soon after their formation in Birmingham, England, and remained until 2013, when he and bandmates Campbell (who had left in 2008) and Virtue formed a breakaway version of the group. UB40's worldwide sales are estimated at 70 million, including two singles that topped both the UK and US charts in Neil Diamond's "Red Red Wine" and the romantic evergreen "Can't Help Falling In Love."
The group added a third UK bestseller when they teamed up with the Pretenders' Chrissie Hynde to remake Sonny & Cher's "I Got You Babe." These were among UB40's 17 UK Top 10 hits and 39 Top 40 entries. They also had two No.1 albums in their home country, with 1983's Labour of Love and 1993's Promises and Lies.
Wilson, born in 1957, and became a key part of the UB40 sound as a rapper and toaster, initially on their politically-charged indie-reggae sound, and then in their transition to pop mainstays.
In an interview with reggaeville.com in 2014, Astro spoke of his enduring passion for reggae, saying that UB40 were "on a mission thirty plus years ago to try and help popularize reggae music. And all these years later, we're still on that same mission. 'Cause we personally don't believe that reggae is getting enough airplay on mainstream radio.
"There are plenty of specialized stations, but they're just preaching to the converted," he continued. "What we need to get at is people who haven't listened to reggae before but could be interested. They just need somebody to show them the way. That's where we're at."