Brian Travers, UB40 Saxophonist And Songwriter, Dead At 62
One of the legendary UK reggae band's founding members, Travers had bravely been battling cancer for several years.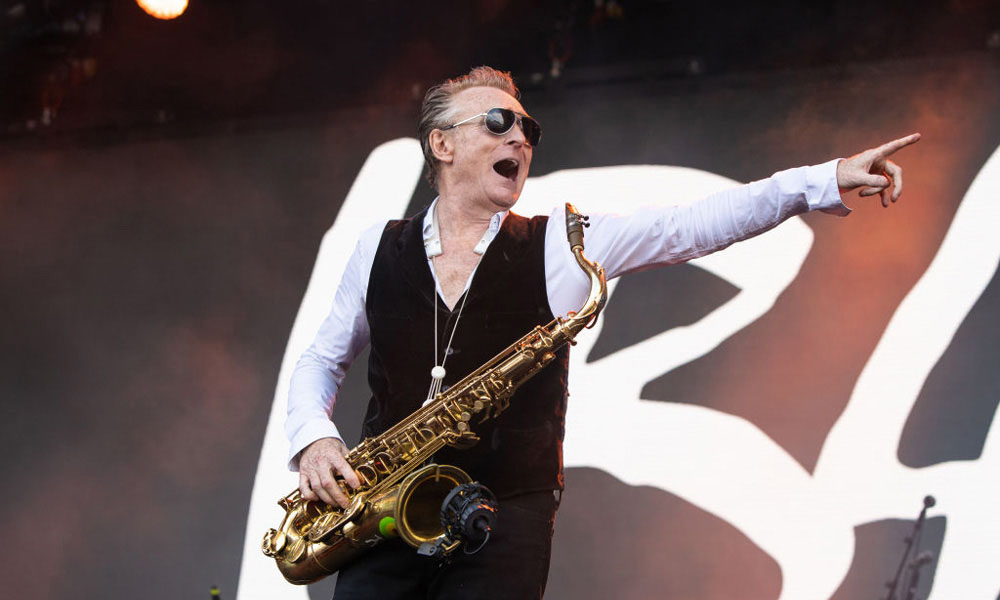 UB40 saxophonist and co-songwriter Brian Travers, one of the founding members of the chart-topping reggae group, has died at the age of 62.
His bandmates said they were "devastated" by the news about "our comrade, brother, founding UB40 member and musical legend". They said he had endured a "long and heroic battle with cancer".
Travers' last performance with the band was at a concert in 2019 held at the Arena, Birmingham. In March of the same year he missed the band's anniversary tour after he had a seizure at home and was found to have two tumors on his brain.
Travers had surgery to remove the tumors in 2019 and reportedly had another operation earlier this year. He was a key part of the UB40 line-up as a saxophone player, arranger and lyricist.
The group, from Birmingham, found success in 1980 with "Food For Thought", their first UK top 10 single, before having hits with "I Think It's Going to Rain Today", "One in Ten" and covers of "Red Red Wine" and "I Got You Babe."
In total, UB40 have recorded 39 UK top 40 singles and 28 top 40 albums, and sold an estimated 100 million albums worldwide.
Brian Travers formed the band with a group of school friends in the late 1970s, and the lack of jobs in the city led them to borrow the name of the official Unemployment Benefit Form 40, used by people signing on the dole. The title of the band's debut album, Signing Off, reflected this.
"We had just signed on and somebody said 'UB40' and we all instantly knew that was the name of the band," Travers told The Telegraph in 2010.
"Thank God for the dole. We got fed, it paid the rent and it enabled us to concentrate on developing our careers. We commandeered a cellar and started rehearsing every day, nine till five.
"Our first experiences of playing an instrument started together, and we'd humiliate each other over mistakes. But we were very serious about our music."
Debut album Signing Off, which captured both their love of reggae and anger at the global injustices of the time, reached number two.
In 2010, Travers said the record "still has relevance". He added: "But it's naïve. We thought we could change everything with a pop song and we learnt it changes nothing."
The group enjoyed success around the world, including the US, where "Red Red Wine" went to number one, as did another cover, "(I Can't Help) Falling in Love with You", which spent seven weeks at number one in 1993.
They were nominated for four Grammy Awards, and were nominated for the Brit Award for best British group in 1984. The band line-up remained the same for nearly three decades until January 2008, when Ali Campbell departed.
In June this year the UB40 frontman Duncan Campbell announced his retirement from music due to ill health and was replaced by the Kioko musician Matt Doyle as the band's lead singer.
Doyle joined the most recent line-up of Robin Campbell, Jimmy Brown, Earl Falconer, Norman Hassan, Laurence Parry, Tony Mullings, Martin Meredith and Travers.