uDiscover Launches New Interview Series, 'Biz Break'
The video series, which gives music fans a behind-the-scenes look at the industry, premieres with CMT Award nominees Chris Scholar and Bevin Brown.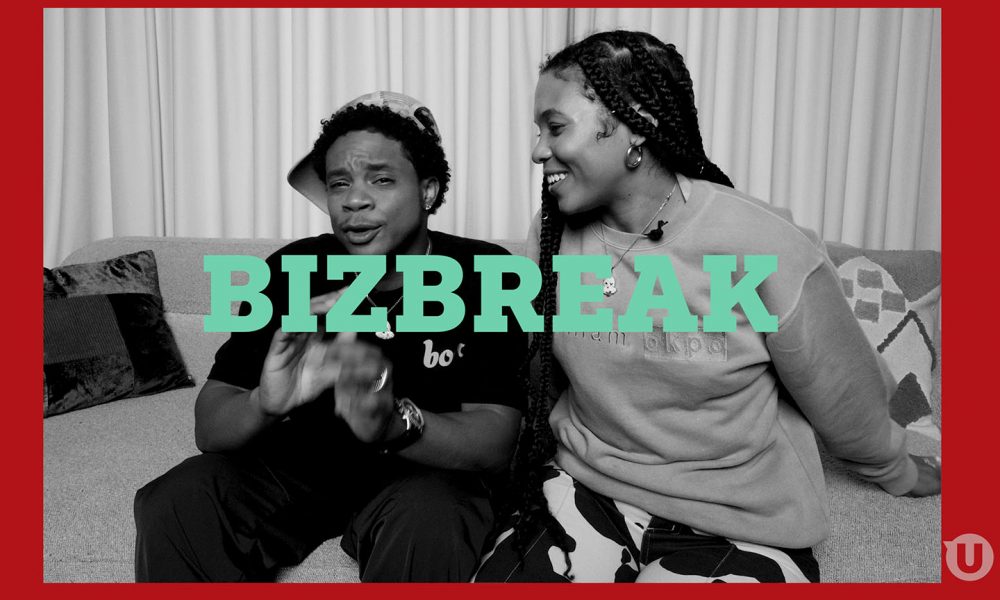 uDiscover is launching Biz Break: a brand new video series that features interviews with the creative teams behind some of the biggest artists in the music industry.
Ahead of tonight's CMT Awards, the series premiere focuses on director Chris Scholar and producer/animator Bevin Brown of BOOC Productions. The husband-and-wife team are nominated for their work on the music video for "Lil Bit," the hit collaboration from Nelly and Florida Georgia Line.
Scholar, a self-taught director and editor, as well as a Grammy-nominated singer and songwriter, has produced visuals for the likes of Wiz Khalifa, Lil Uzi Vert, and Trippie Redd, and written songs for Ariana Grande, Chris Brown, 2Chainz. Brown, meanwhile, is a multifaceted producer and writer who has worked with a slew of artists, creatives, and companies, including Wiz Khalifa, Nike, Fender, Lay's, Dodge and more.
Today, Brown and Scholar are taking a Biz Break to share the exclusive story behind their journey to the 2022 CMT Awards. An excerpt from the interview, which is available in full on TikTok, is below:
With the CMT Awards being in Nashville, let's talk a little bit about the Nashville culture. How was it shooting the video there?
Scholar: This, this was super dope 'cause it was our first time actually going to Nashville.
Brown: I think being able to highlight so many people in Nashville – small business owners, restaurants – for me it was a full dose of…culture, of how Nashville played such an integral part for many Black artists: Ella Fitzgerald, BB King, Tina Turner, and James Brown. They all were people who really frequented Jefferson Street.
Mickey Guyton recently spoke about the Black experience in country music in the Amazon Prime documentary, For Love & Country. What does it feel like to be a Black creative in this space?
Scholar: For us to be able to do a music video in the country space is amazing. It was our first time really venturing into this world…. When we got on set, the energy was great. And afterwards, after the video, Nelly called me, he was like, "Yo man, I ain't gonna lie to you. I was nervous 'cause I knew this was a big, big production for you…. And you killed it!" That was super complimentary.
Brown: I think it it's surreal because…these are seeds that we planted, you know, along the way and now to see it all grown…we're still, I think, trying to be present to that fact.
Follow uDiscover on TikTok to watch the full interview, and watch the CMT Awards live at 8:00 pm ET on CBS.