Midge Ure, Charlatans, Fellow Broadcasters Salute Pioneering DJ Janice Long
Long's passion for new music made her among the first DJs to play largely hopefuls such as Frankie Goes To Hollywood, the Smiths, Adele, and Amy Winehouse.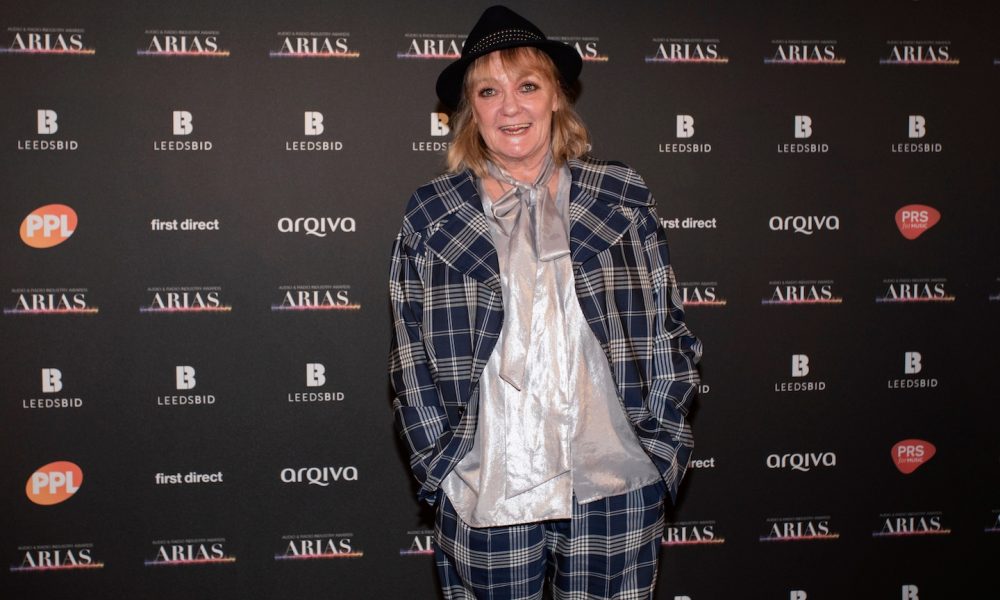 Liverpool-born broadcaster Janice Long, who presented shows for BBC Radio 1 and 2 for many years, was an anchor for the BBC's Live Aid coverage in 1985 and was the first female host of Top Of The Pops, has died after a short illness. She was 66.
On hearing the announcement of Long's passing, Midge Ure tweeted: "Dreadful news. Janice stood with us on the pitch at Wembley stadium as we announced Live Aid. A broadcast legend and absolute music lover."
Long's unswerving passion for new music helped her to be among the first, and in many cases the very first, DJ to play largely unknown hopefuls such as Frankie Goes To Hollywood, the Smiths, Adele, and Amy Winehouse. Many of the artists who owed her a debt have paid tribute to her on social media.
'A supporter and mentor'
"Janice Long was a supporter and mentor for so many bands," said Tim Burgess of the Charlatans. "To hear our records on her show was always the biggest thrill – her enthusiasm and love shone through. One of a kind. Safe travels, we'll miss ya x x."
Members of The Coral noted: "She was great to us and like the best broadcasters, talking to her was always easy, like catching up with a friend," while Ian Broudie of the Lightning Seeds offered: "So very sad to hear of the passing of my friend Janice Long, who will be greatly missed by everyone who knew her. RIP."
Clint Boon, formerly of Inspiral Carpets, wrote: "Devastated to hear the news about Janice Long passing away. She was by far one of the warmest, most beautiful people in the industry. Her enthusiasm & passion for music was infectious. Being in her company was always an absolute privilege & honour. I love her & I'll miss her xxx."
Her predecessor among trailblazing female broadcasters at Radio 1, Annie Nightingale, said: "Sad and shocked to hear of the passing of my dear friend and colleague @DJJaniceLong. Deep condolences to her family and loved ones." Radio 1 contemporary Gary Davies added: "Just heard the devastating news about my friend @janicelongdj we started our Radio 1 journey together and made our Top of the Pops debut together. One of the loveliest people I have ever met. Sending love to her family. Will miss you loads Janice xxx."
A radio pioneer
Long was the older sister of another well-known TV personality, Keith Chegwin, who died in 2017. After early dreams of an acting career, as a member of Merseyside Youth Drama, she joined Radio 1 in 1983, becoming the first female with her own daily show on the station.
At Radio 2, she gave Winehouse her first BBC radio session, and as well as her decades of work for Radio 1 and 2, she also worked for BBC 6 Music, and for BBC Radio Wales from 2017. She also presented shows for Greatest Hits Radio, Vintage TV and other outlets.
She was a patron of the Liverpool Institute for Performing Arts (LIPA), founded by Sir Paul McCartney, and was awarded a BASCA Gold badge of merit for her outstanding contribution to music. She also received an honorary doctorate from Edge Hill University in 2018.