Vangelis, Oscar-Winning 'Blade Runner,' 'Chariots Of Fire' Composer Dies At 79
The Greek composer, who also formed pioneering prog-rock outfit, Aphrodite's Child in 1967, died in France of an unspecified illness.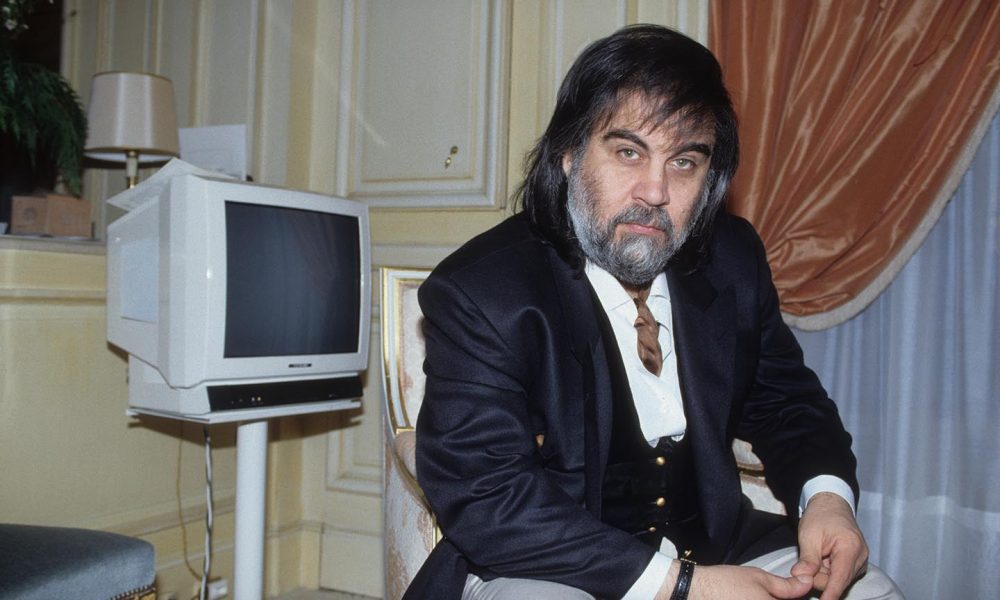 Vangelis, the Greek composer and musician whose synth-driven work brought huge drama to film soundtracks including Blade Runner and Chariots of Fire, has died aged 79. His representatives said he died in hospital in France where he was being treated for an unspecified illness.
Vangelis won an Oscar for his 1981 Chariots of Fire soundtrack. Its uplifting piano motif became world-renowned, and reached No.1 in the US charts, as did the accompanying soundtrack album. As well as other scores, he also found success with the group Aphrodite's Child.
Born Evangelos Odysseas Papathanassiou in 1943, the young Vangelis developed an early interest in music and experiments with sounds produced by banging pots and pans or fixing nails, glasses and other objects to the strings of his parents' piano. Recalling his childhood in 2021 to Space Rocks he said, "Is there a crossover with [my music] and synaesthesia? Oh yes, yes. When I was a child, I did that purposefully. I would smell something and then think, 'what sound is this? Or I would hear something and think 'what is the food?' Also, humans all have their own sound. When I see someone, I know their sound. I can't explain it. It's an extremely old idea, but it's very new too, because we never talk about it. We have never found the way to decode those things."
He absorbed the tones of Greek folk songs and Orthodox Christian choral music, but he had no formal musical training, which he later said had helped save his sense of creativity. After a start with local rock bands, Vangelis left for Paris at the age of 25, joining an exodus of young artists following a 1967 coup which installed a military junta in Greece.
As he found his feet away from home, he was attracted by the then-new field of electronic synthesizers which allowed him to create the lush melodic colors that became his trademark sound.
Vangelis formed Aphrodite's Child, a Greek progressive rock band formed in 1967, along with Demis Roussos (bass, acoustic and electric guitar, vocals), Loukas Sideras (drums and vocals), and Silver Koulouris (guitar). They initially found success in Europe with hit singles like "Rain and Tears," "End of the World," "I Want to Live," and "It's Five O'Clock," The band's career ended shortly after release of their most influential album, 666 (1972), which has appeared on a number of lists of the top progressive or psychedelic albums of all time.
Once 666 was in the can, after toiling on it for the better part of 1970 and 1971, Vangelis and the album's lyricist Costas Ferris chanced to meet Salvador Dalí briefly in Paris. Afterward Ferris decided to ask his PR man to get in touch with the great surrealist for the possibility of some kind of collaboration for the promotional materials. Dalí ended up visiting the band at the Europa Sonor studio, where he demanded to hear the entire album, all 80 minutes of it. Much to their surprise, Dalí was very enthusiastic about the album, calling it "a music of stone."
Despite enjoying success in the European progressive rock scene of the early 1970s, Vangelis was uncomfortable with the expectations on a commercial performing artist and largely retreated to the recording studio he created for himself in London. Speaking to National Rock Star in 1976, he claimed that he left Aphrodite's Child "because they had too many Number One hits."
It was in London that he wrote the score for "Chariots of Fire," the story of the triumph of a group of British runners at the 1924 Olympic Games. Unashamedly non-contemporary, its pulsating synthesizer beats and soaring melody made the slow motion opening sequence of a group of athletes running along a beach a model for the way the cinema portrayed sport.
Vangelis - Chariots Of Fire
Vangelis once said the score, which earned him an Academy Award and topped the charts for weeks, was in part a tribute to his father, who had been a keen amateur runner. But he was also slightly dismissive of the enormous popularity it enjoyed. Indeed, it was reported by SPIN in 1985 that he didn't even bother to pick up the actual Academy Award that he won.
The success of "Chariots of Fire" overshadowed his other scores, but he wrote the music for a number of major films including Missing, directed by his compatriot Costa-Gavras, and Ridley Scott's futuristic thriller Blade Runner.
He was a prolific composer over many decades, his work ranging from advertising music and film scores to elaborate symphonic-style compositions and Jon and Vangelis, his duo with Jon Anderson, lead singer of the prog-rock group Yes.
Anderson and Vangelis made a total of four albums together, starting with the hit Short Stories in 1980. While their collaboration may have seemed unlikely, the duo had a lengthy partnership. Vangelis auditioned, at one point, to replace Rick Wakeman in Yes. (Patrick Moraz eventually got the gig.) Anderson provided the vocals to "So Long Ago So Clear" from Vangelis' Heaven and Hell record.
Vangelis released his final studio album, Juno to Jupiter, in 2021 via Decca. The album was inspired by NASA's Juno spacecraft.
In a statement today, Decca Label Group Co-Presidents Tom Lewis and Laura Monks said, "The world has lost a genius. Vangelis created music of extraordinary originality and power, and provided the soundtrack to so many of our lives. Decca had the pleasure of partnering with Vangelis and his team for his past three albums and we will miss him enormously. His music will live on forever. "
Throughout his career, Vangelis focused on the celestial. When he granted a rare interview, his thoughts often went to deeper matters quite quickly. "It's very easy to go out of balance and to become a product," he told SPIN Magazine in 1985. "But music is so much more than entertainment, believe me. It's an important human possession." As he told VIMAgazino in 2016, "Music is a divine thing. It's an enormous force that shapes the world."